Vakantie in Alta Badia
Deze populaire vakantieregio bereik je vanuit Bruneck in zuidelijke richting. Niet alleen het unieke Dolomietenlandschap is hier bijzonder, maar ook de taal - want in Alta Badia wordt Ladinisch gesproken.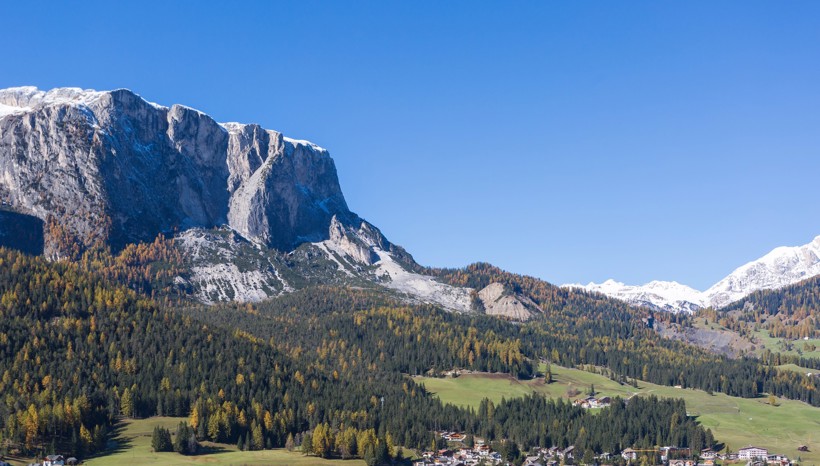 Alta Badia, soms ook Hochabtei genoemd, is een gebied in het midden van de Dolomieten dat de dorpen Corvara, Corvara in Badia, Wengen La Valle, La Villa, Pedraces en San Cassiano omvat. Imposante bergtoppen zoals het Sellamassief, de Sassongher of de Kreuzkofel, maar ook het natuurpark Fanes-Senes-Braies en het natuurpark Puez Odle zijn het hele jaar door een bezoek waard.
Alta Badia is vooral bekend bij wintersporters. Een van de spectaculairste reuzenslalomwedstrijden van de wereldbeker alpineskiën vindt immers plaats op de helling Gran Risa. Talloze uitdagende afdalingen, verschillende chique hotels en vier gastronomische restaurants bekroond met toques maken Alta Badia tot een V.I.P.-vakantiebestemming.
Al met al zijn er hotels en vakantiewoningen in alle categorieën in Alta Badia - van gezellige familiehotels tot exclusieve chalets en boerderijvakanties.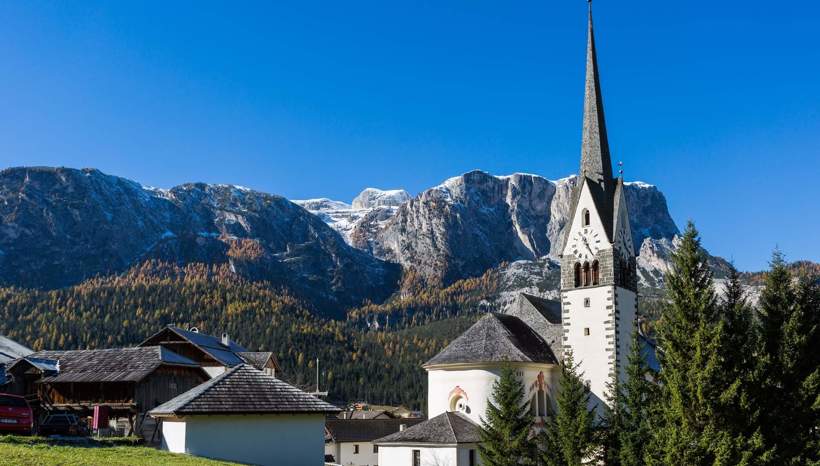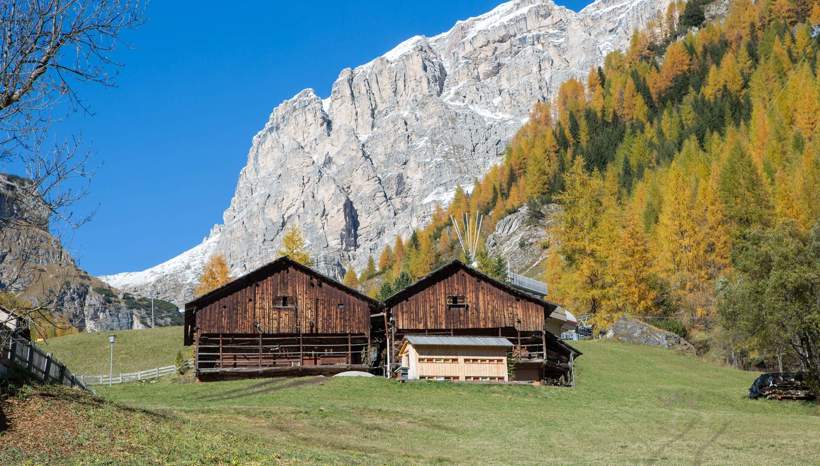 Tradities en natuurschatten
Hoewel Alta Badia zich heeft ontwikkeld tot een populair vakantiegebied met een zeer modern skigebied, is het natuurlijke landschap van de omgeving intact gebleven. Ook de Ladinische cultuur met haar bijzondere taal en vele tradities is nog springlevend en wordt liefdevol gecultiveerd.
De pittoreske dorpjes, zoals La Valle, Corvara of San Cassiano, liggen als juwelen ingebed in het prachtige Dolomietenlandschap. Op de sappige weiden aan de voet van de bleke bergen vind je talrijke historische boerderijen, waarvan de meeste nog steeds bewoond zijn. Vooral in de warme maanden vinden er in Alta Badia veel evenementen plaats, waarbij je je kunt vergapen aan de traditionele klederdracht.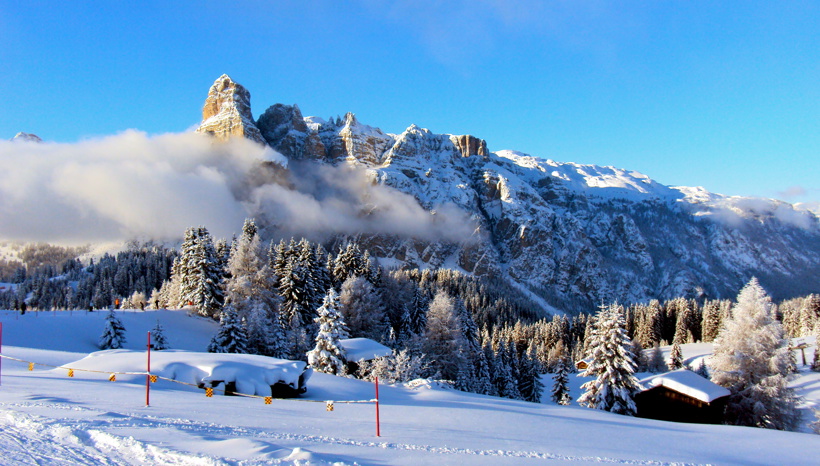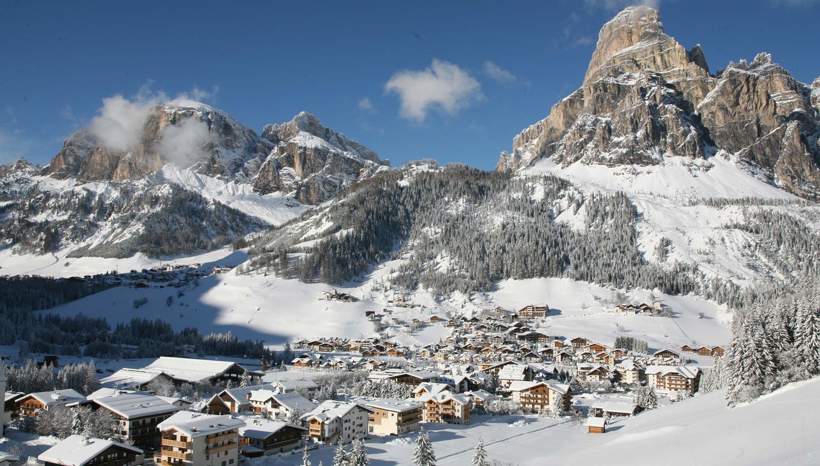 Een sprookjesachtig winterlandschap
In het koude seizoen verandert de vakantieregio in een paradijs voor wintersporters. Het moderne skigebied van Alta Badia biedt meer dan 130 kilometer aan pistes, een snowpark en directe toegang tot de beroemde Sellaronda - de omloop van het Sellamassief op ruim 40 km aan pistes. Er zijn ook langlaufloipes, rodelbanen, skitochten en winter- en sneeuwschoenwandelingen.
In de gezellige skihutten word je verwend met heerlijke Ladinische gerechten en Italiaanse specialiteiten. Ook vinden er steeds weer culinaire evenementen van het hoogste niveau plaats op de skipistes.
Wintersport kent een lange traditie in Alta Badia, want de stoeltjeslift Col Alto in Badia werd in 1947 gebouwd en was daarmee de eerste in zijn soort in Italië. Tot op de dag van vandaag heeft de vakantiebestemming Alta Badia veel ontwikkeling doorgemaakt, maar niets van zijn charme verloren.
Selected accommodations in Alta Badia