Avonturenparken & hoge touwenparcours
Niet iedereen is een bergmens. Niet iedereen houdt van de kriebels in de buik als je van boven naar beneden kijkt en jezelf tot het uiterste drijft.
Om misschien toch te kunnen genieten van die tinteling, raden we je een bezoek aan een avonturenpark of klimparcours aan: een adrenalinekick zonder risico!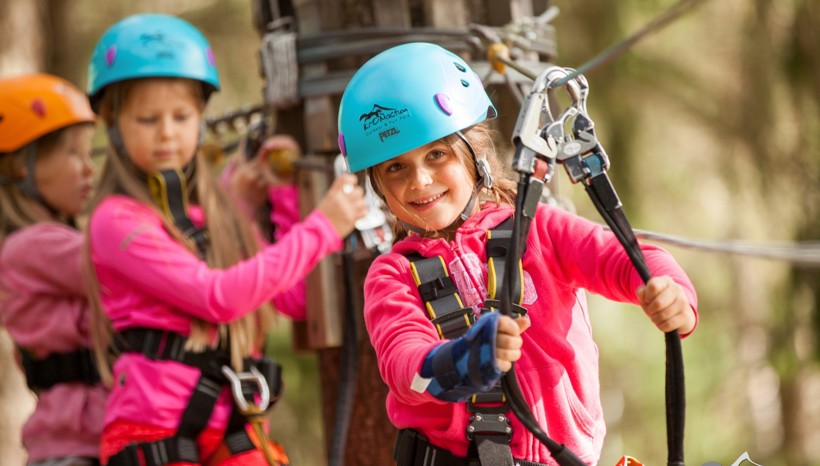 Plezier voor jong en oud
Een klimparcours is niets meer dan een parcours dat overwonnen moet worden. Het enige verschil is dat het parcours niet op de grond is uitgezet, maar op grote hoogte. Een hoge touwenparcours heeft meestal verschillende moeilijkheidsgraden en hoogtes. Je moet balanceren op touwen, over houten blokken springen of bukken en door houten buizen kruipen. Je moet aan touwen naar het volgende station klauteren en je evenwicht bewaren op wiebelende stukken hout. En dit alles op verschillende hoogtes: Minimaal 3 m en maximaal 17 tot 20 m.
Dat maakt het spannend. Maar maak je geen zorgen. In elk klimparcours in Zuid-Tirol ben je goed gezekerd met een gemakkelijk te gebruiken klettersteigset en zal je niets overkomen, zelfs niet als je valt. Je leert obstakels en je angst te overwinnen. Maar bovenal is een excursie naar een hoge touwenparcours erg leuk, vooral als je het met familie, vrienden of collega's bezoekt. Hoogtouwenparcoursen zijn erg populair als bedrijfsincentive.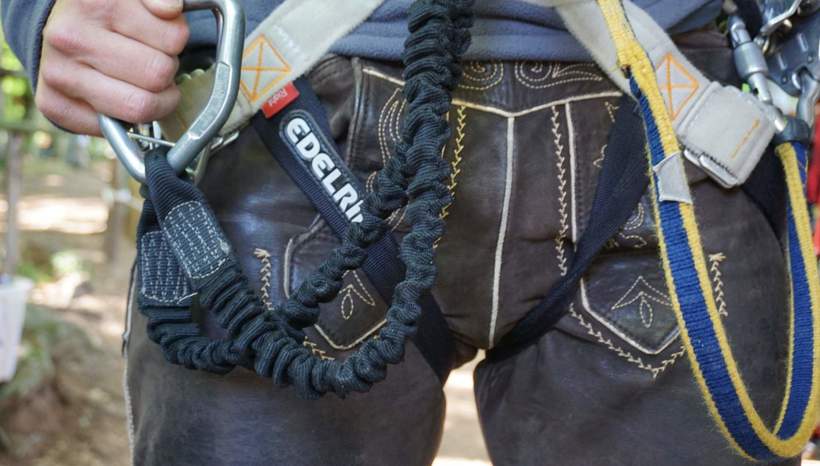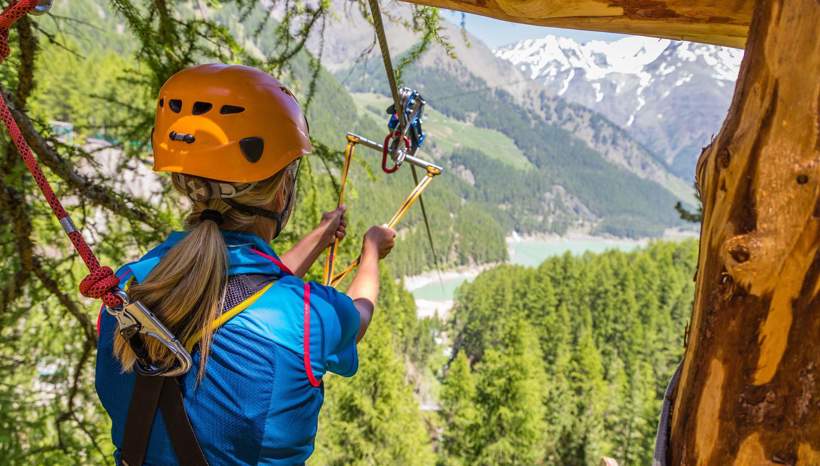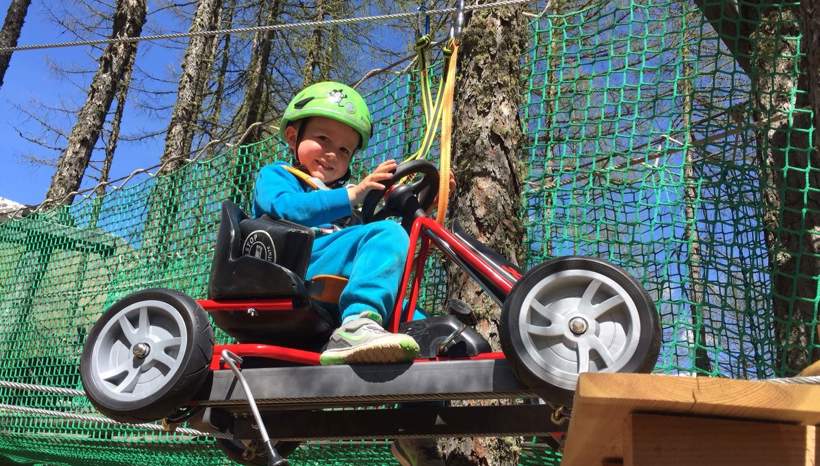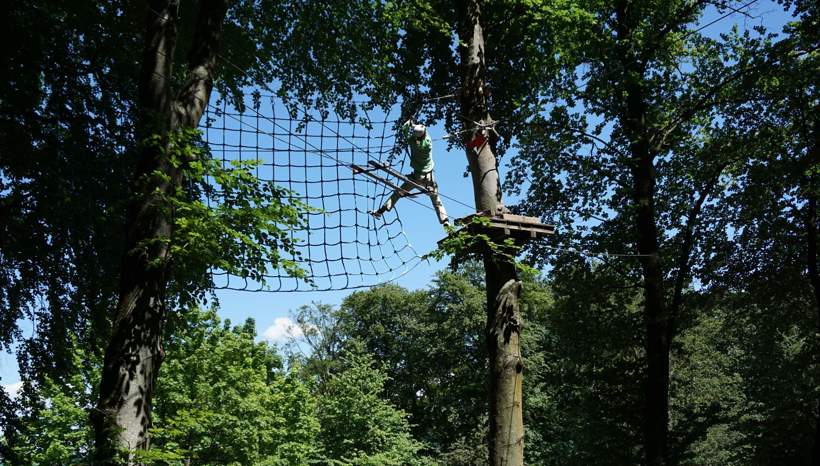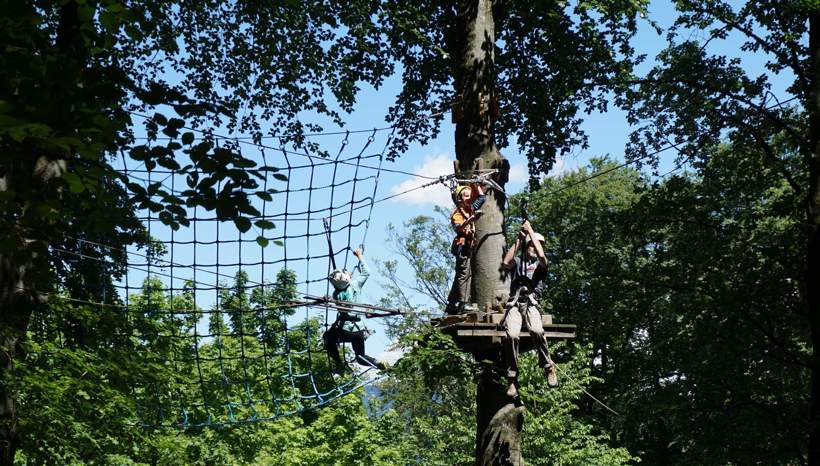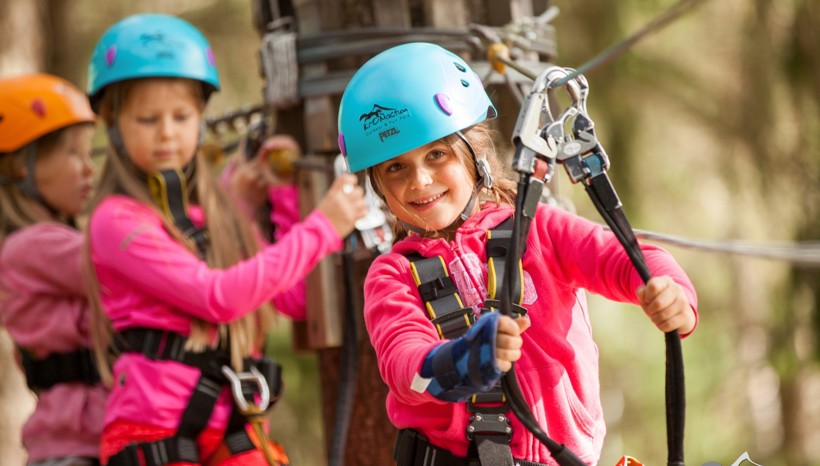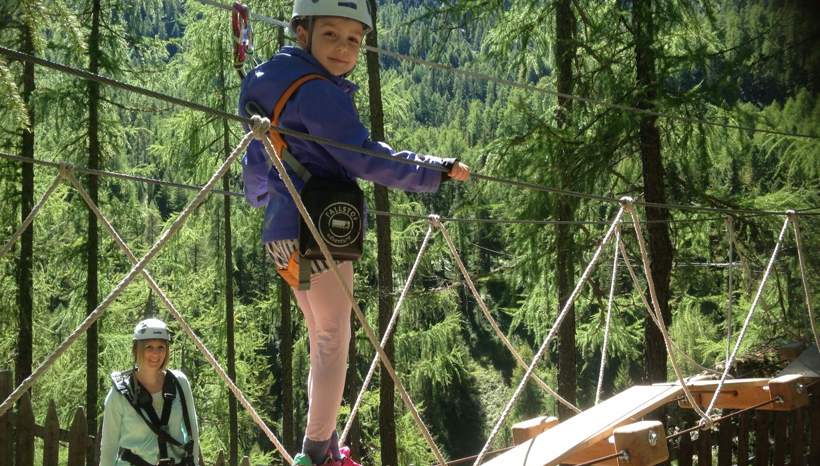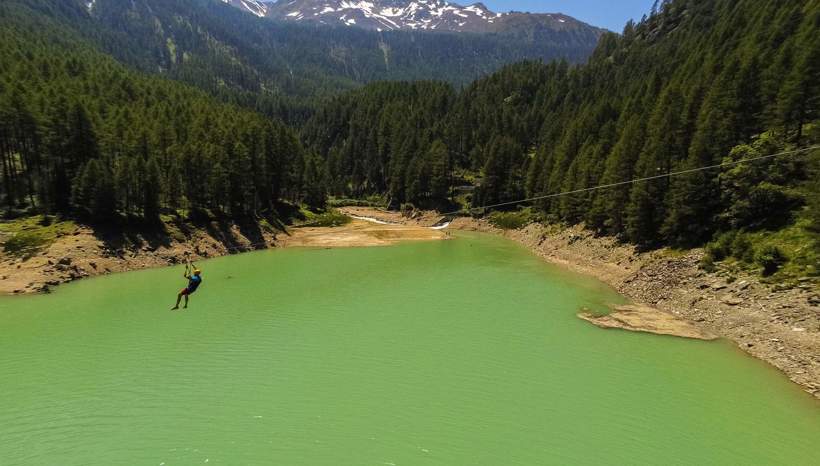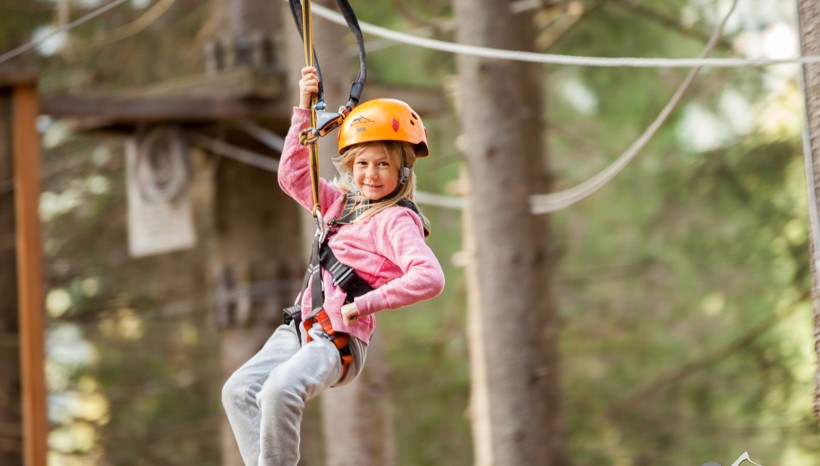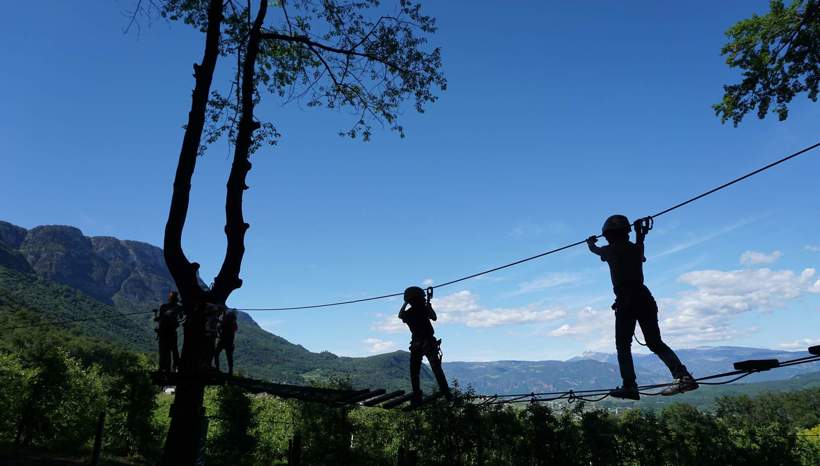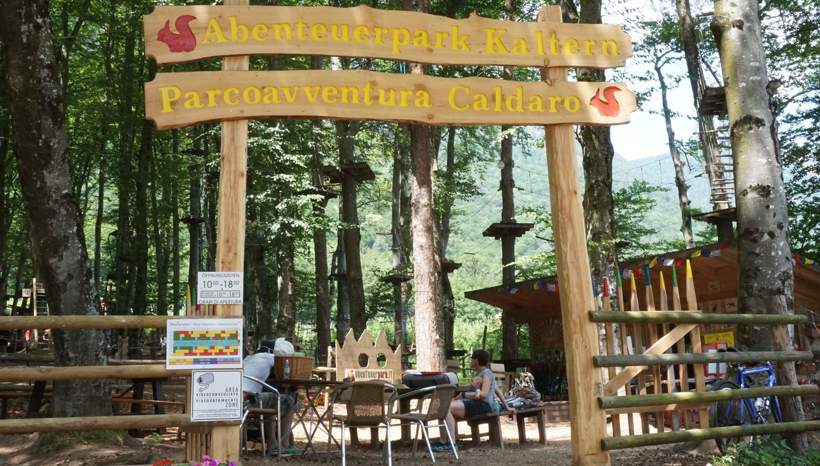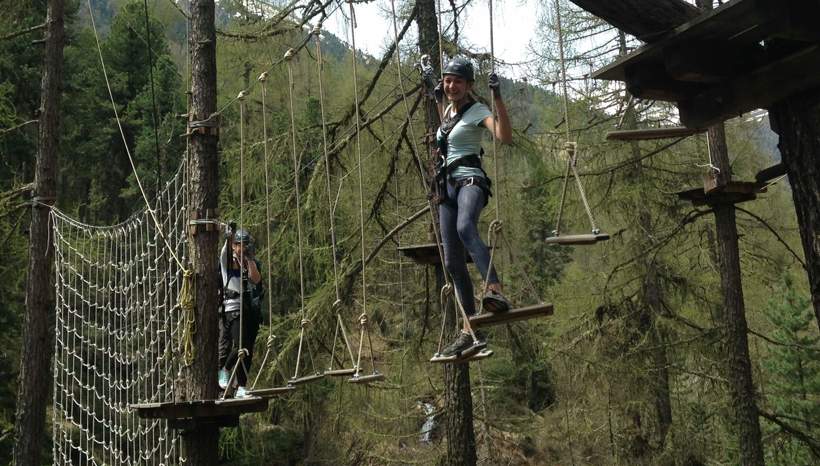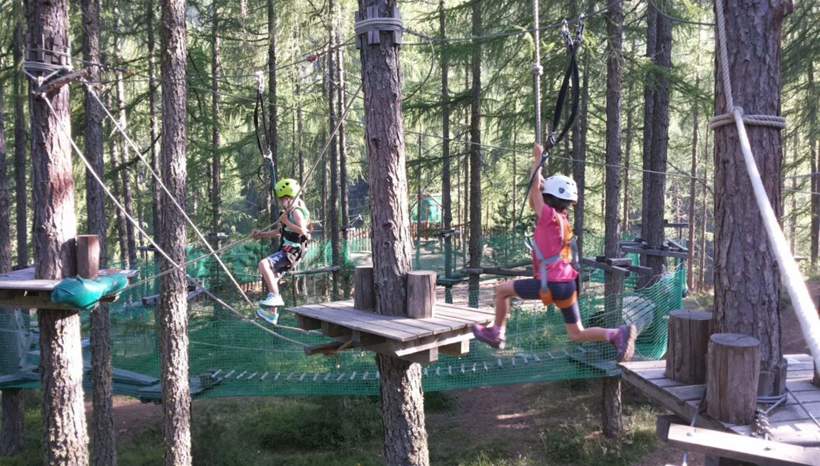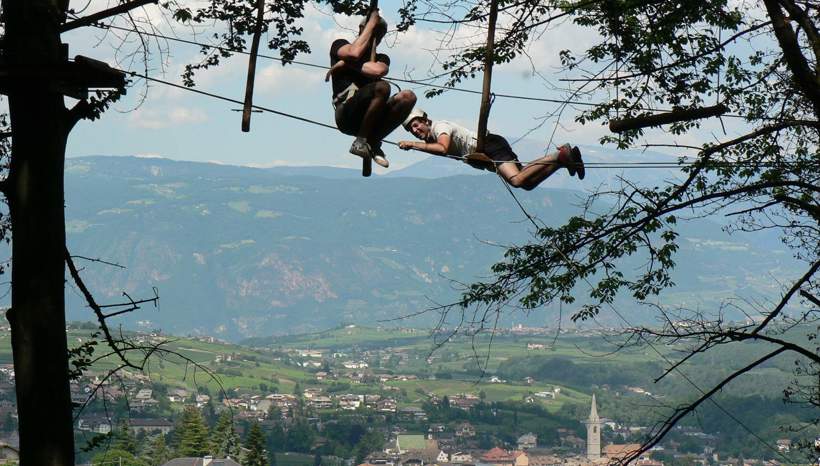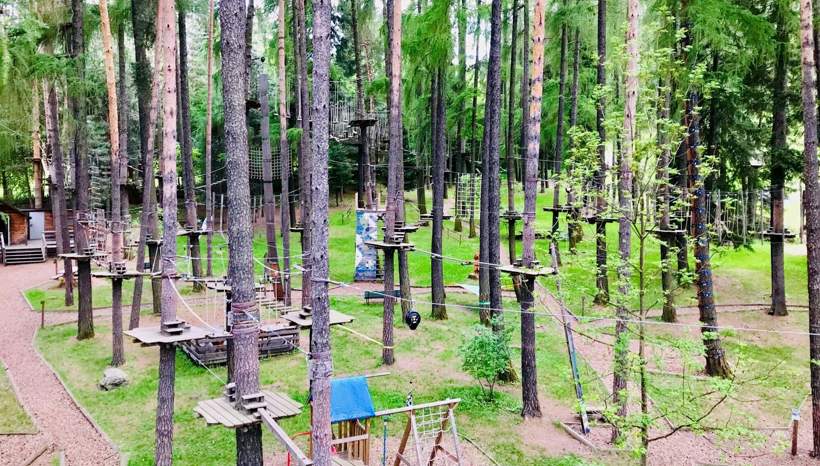 Avonturenparken in Zuid-Tirol
Selected accommodations in South Tyrol