Vakantie in Collalbo
Het hoogplateau Ritten in de vakantieregio Bolzano en omgeving is een waar paradijs voor natuur- en wandelaars en biedt duizenden mogelijkheden in elk seizoen. Een perfect startpunt is het hoofddorp Collalbo, dat op ongeveer 1.150 m boven zeeniveau ligt en iets meer dan 1.400 inwoners telt.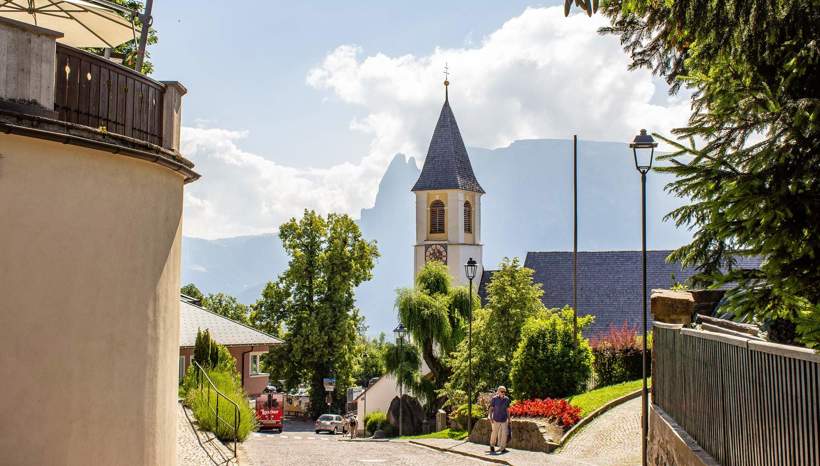 Als je Collalbo en de omgeving wilt verkennen, kun je het beste de auto achterlaten en te voet of op de fiets op pad gaan. Een van de mooiste excursies in de omgeving leidt van Collalbo naar de Rittner aardpiramides, verder naar de bedevaartskerk Maria Saal en naar de geneeskrachtige bron Bad Siess, waar geneeskrachtig, ijzerhoudend water ontspringt.
Een andere aangename wandeling is van Collalbo naar Kematen am Renon. Voor liefhebbers van panorama's is de ongeveer 3 kilometer lange rondwandeling vanuit Fenn bijzonder aan te bevelen, met prachtige uitzichten op de Dolomieten die zich steeds weer openen.
Dankzij het prachtige landschap kent het toerisme in Collalbo een zeer lange traditie. Onder de beroemde gasten van het zonnige plateau bevindt zich bijvoorbeeld Sigmund Freud, die hier in de zomer van 1911 het werk "Totem en Taboe" schreef.
Maar niet alleen vakantiegangers die op zoek zijn naar inspiratie en rust of wandelaars komen op het Renon aan hun trekken. Vooral wanneer het erg warm wordt in het bekken van Bolzano, is het plateau ook een populair zomerresort voor de lokale bevolking.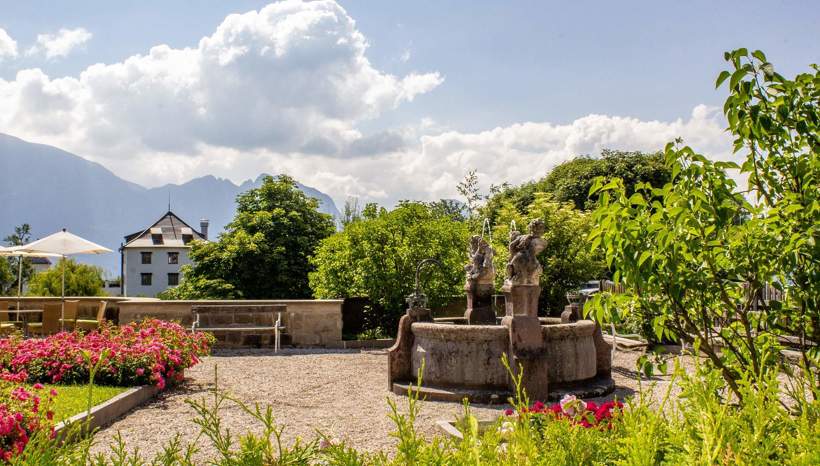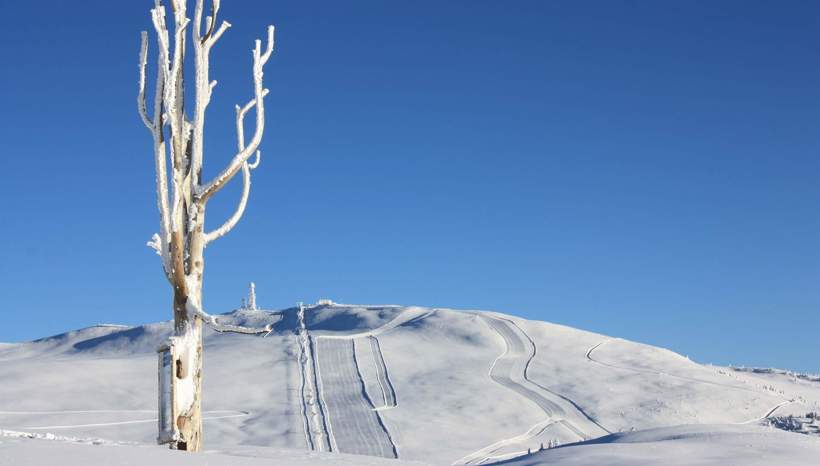 Sport en cultuur in Collalbo
In de winter opent het kleine maar fijne en vooral panoramische skigebied Rittnerhorn zijn deuren. Daarnaast staat het koude seizoen op het Renon in het teken van schaatsen - zowel voor hobbyschaatsers als voor professionele ijshockeyspelers. Voor hen biedt de Renon Arena in Collalbo een openlucht schaatsbaan waarop steeds weer nationale en internationale wedstrijden worden gehouden. Aan de andere kant is er een ijsstadion, dat deels wordt gebruikt voor openbaar schaatsen en deels voor wedstrijden van de plaatselijke ijshockeyclub Renon Sport.
Als je op zoek bent naar culturele afleiding na zoveel sportieve activiteit, zul je ook vinden wat je zoekt tijdens je vakantie in Collalbo. Er zijn verschillende kleinere bezienswaardigheden in het dorp, zoals de St. Antoniuskerk in het dorpscentrum, die dateert uit de late 17e eeuw. In de nabijgelegen provinciehoofdstad Bolzano wacht je een uitgebreid cultureel programma met musea, galerieën, stadshuizen en meer.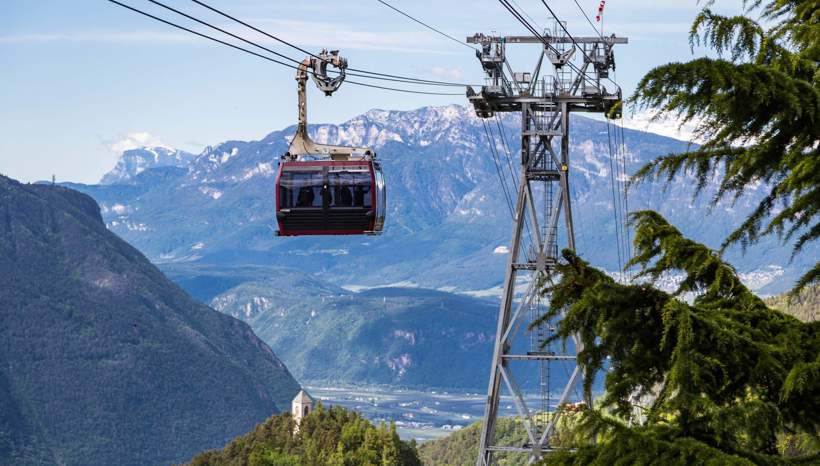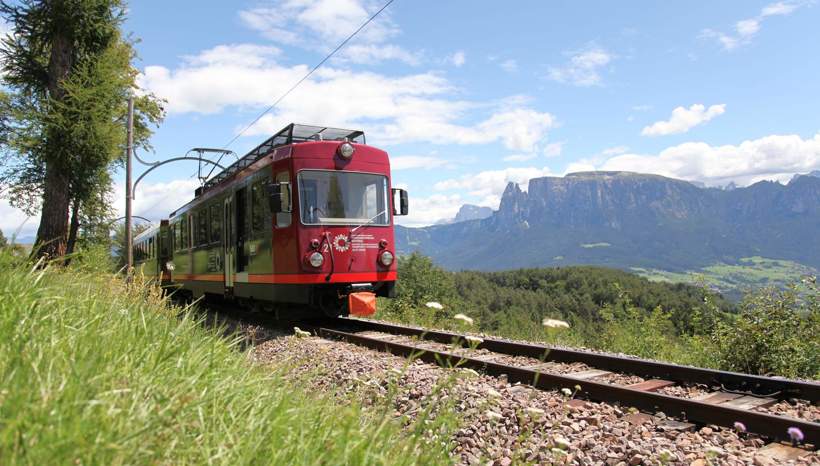 Rittner Spoorweg
Last but not least moet ook de beroemde Rittner Bahnl worden genoemd, een smalspoorlijn met historische rijtuigen. Het was oorspronkelijk bedoeld om de dorpen met de stad te verbinden. Op 13 augustus 1907 werd de lijn geopend tussen de Waltherplatz in Bolzano, het huidige startpunt van de Rittner kabelbaan, en de dorpen op het hoogplateau.
Bijna 60 jaar later werd de moderne kabelbaan in gebruik genomen, die er minder dan een kwartier over doet om Bolzano of Soprabolzano te bereiken. Vanwege de nostalgische waarde en populariteit is de Rittner Bahnl echter nog niet helemaal met pensioen, maar rijdt vandaag de dag nog steeds op een traject van ongeveer 6,5 km tussen Collalbo en de naburige deelgemeenten Lichtenstern, Costalovara, Soprabolzano en Maria Himmelfahrt.
Selected accommodations in Klobenstein