Vakantie in Meltina
De bergketen met de wat vreemd klinkende naam Tschögglberg, waarop Meltina ligt, ligt tussen de steden Bolzano en Merano.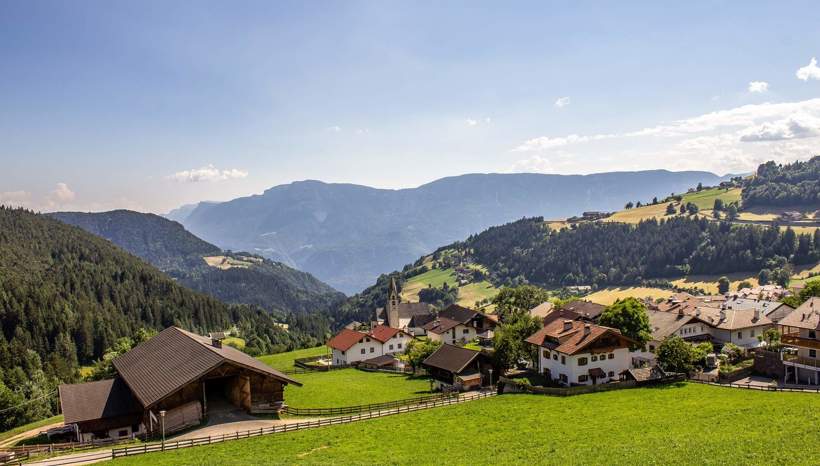 Wil je een paar dagen helemaal voor jezelf en je gezin of partner, om echt te ontspannen - ver weg van de stress van alledag en de drukte van de grote vakantiecentra? Dan ben je in Meltina aan het juiste adres.
Want in Meltina kun je niet alleen rekenen op heerlijk rustige uren in de stralende zon en een relatief mild klimaat, maar ook op een idyllisch natuurlandschap met uitgestrekte sparren- en lariksbossen, bloeiende alpenweiden, verborgen bergmeertjes en droomachtige uitzichten over het Etschdal. Een klein paradijs.
Het pittoreske dorpje kan ook in vier minuten met de kabelbaan worden bereikt vanuit Vilpian in de Adigevallei.
De belangrijkste bezienswaardigheden
De parochiekerk Maria Himmelfahrt in Meltina en de St. Anna kapel op het kerkhof zijn bezienswaardig. In Meltina en in de fracties Schlaneid, Verschneid en Versein staan nog een aantal andere kerken.
Een tip voor amateurarcheologen: Bezoek het fossielenmuseum in Meltina, waar je je onder andere kunt vergapen aan oude fossiele boomresten.
De mousserende wijnkelder Arunda, de hoogste in zijn soort in Europa, is dankzij de ligging en het klimaat in Meltina perfect voor de productie van mousserende wijn. Rondleidingen met gids zijn beschikbaar op aanvraag.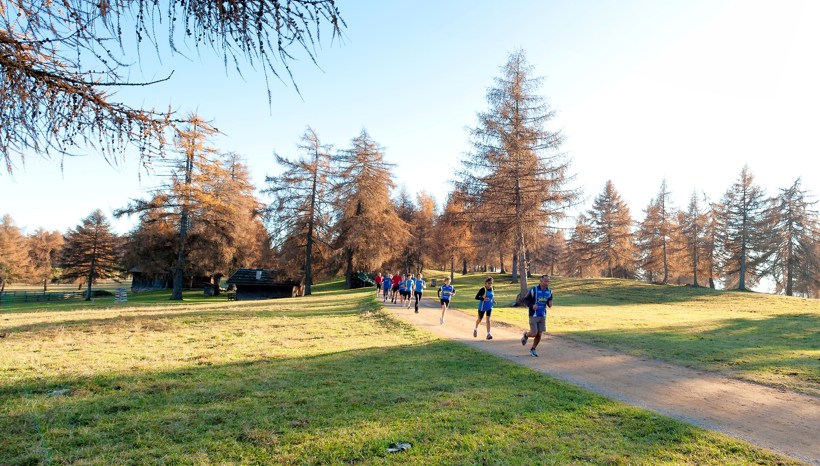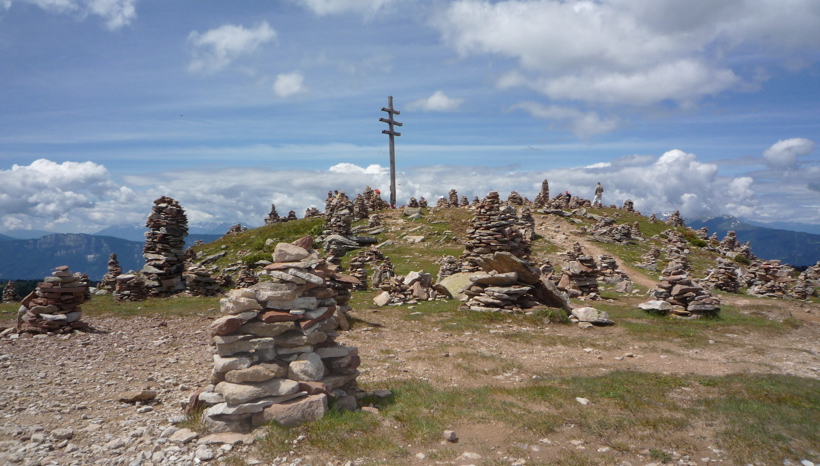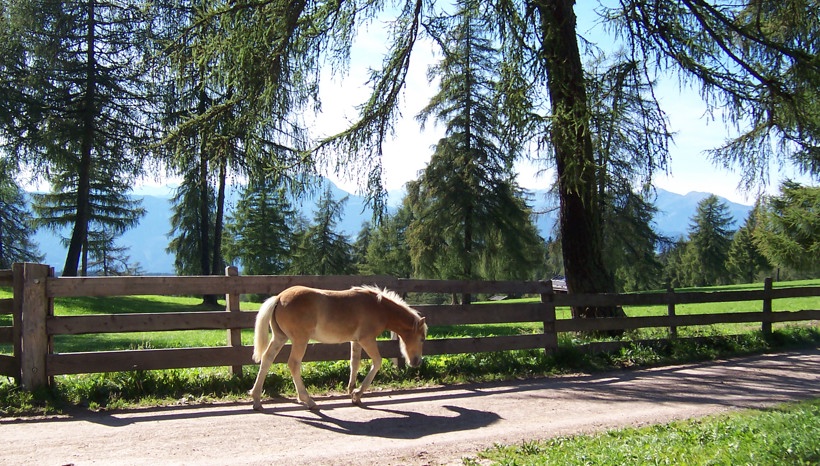 Actieve en culturele vakanties in Meltina
Maar niet alleen rustzoekers en cultuurfans, ook enthousiaste wandelaars en fietsers komen hier aan hun trekken. Dat is niet in de laatste plaats te danken aan het brede hoogplateau van Salten, dat ten zuiden van Meltina ligt en talloze tochten voor elke smaak biedt.
Een heel bijzondere tip is een wandeling naar de Stoanernen Mandln, ongeveer 100 kleine stenen mannen. Deze krachtplek is ook een van de mooiste uitkijkpunten in de Sarntaler Alpen. Op een heldere dag strekt het uitzicht zich uit van Koning Ortles tot aan de Marmolada in de Dolomieten. Het weerkruis van Mölten is een ander uitkijkpunt met een bergpanorama van 360 graden.
Ook paardenfans komen hier aan hun trekken. Meltina en de Tschögglberg zijn de thuisbasis van Avelengo paarden. Er zijn verschillende maneges die naast paardrijtochten ook arresleetochten aanbieden.
In de winter biedt het natuurlandschap rond Meltina talloze winterwandelpaden, sneeuwschoentochten of rodelplezier op het Möltner Joch.
Selected accommodations in Mölten