Vakantie in het Renon
Het zonnige hoogplateau van Ritten biedt vakantiegangers een breed scala aan recreatieve activiteiten in een prachtige natuurlijke omgeving en is snel en gemakkelijk te bereiken vanuit de provinciehoofdstad van Zuid-Tirol, Bolzano.
De naam Renon verwijst niet naar één dorp, maar naar de hele bergketen boven Bolzano tussen het Eisacktal en het Sarntal. In totaal 15 dorpen en gehuchten zijn gegroepeerd op het hoogplateau en vormen samen de gemeente Renon, waaronder bekende vakantieoorden als Collalbo, Soprabolzano, Lengmoos, Unterinn, Oberinn en Lengstein.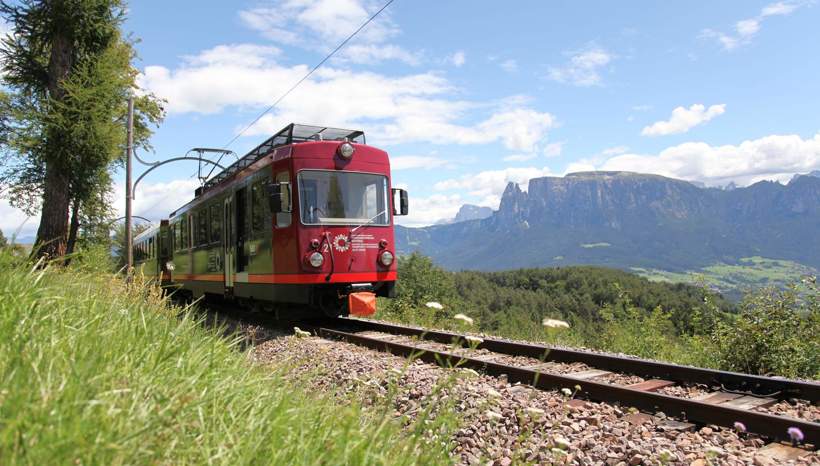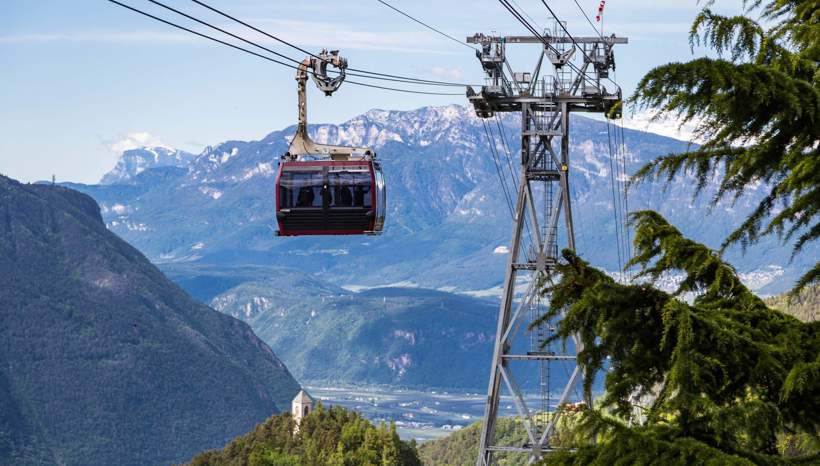 Ritten kabelbaan en Ritten spoorweg
Zelfs in vroegere tijden was Renon al een populaire excursie- en vakantiebestemming vanwege het aangename klimaat. In de zomer genoten de mensen van de koelere lucht in vergelijking met het dal en ontspanden zich tijdens de zomerretraite. In de lente en herfst trokken de gevarieerde vegetatie, de vele zonuren en natuurlijk het prachtige uitzicht op de Dolomietentoppen bezoekers aan. Daarom werd in 1907 de Rittner Bahn geopend. De tandradbaan bracht vakantiegangers comfortabel van de Waltherplatz in Bolzano naar Renon.
Nu kan iedereen die naar het Ritten-plateau wil, dat nog comfortabeler doen: het dalstation van de Ritten-kabelbaan ligt op slechts tien minuten lopen van het centrum van Bolzano of van het treinstation. De moderne kabelbaan brengt je in twaalf minuten naar Soprabolzano. De Rittner Bahn rijdt nog steeds op het traject tussen Maria Himmelfahrt, Soprabolzano en Collalbo. De rit op het smalspoor is niet alleen leuk voor nostalgici.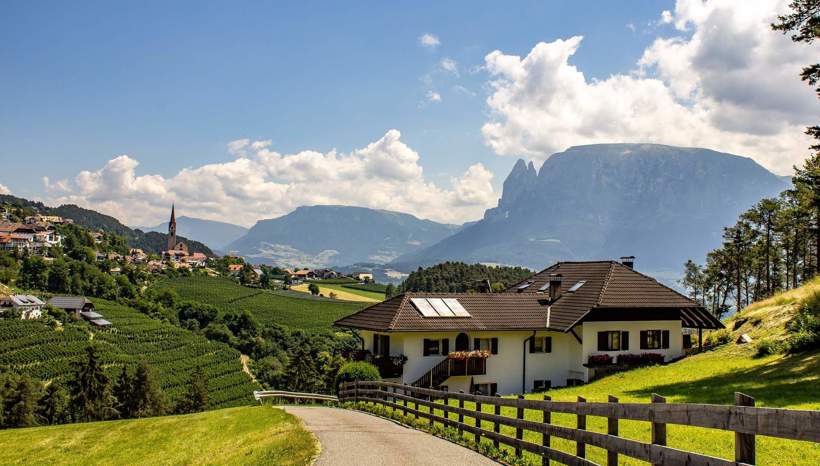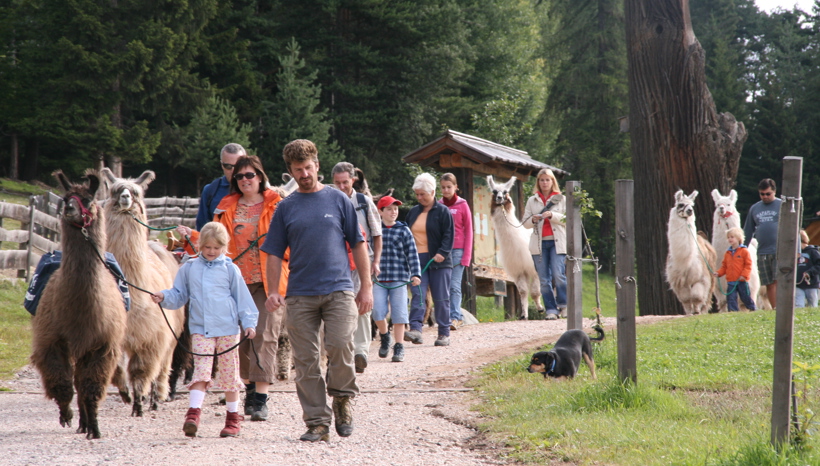 Wandel- en vrijetijdsparadijs
Het Ritten hoogplateau, gelegen op een hoogte van 800 tot 1.500 m, nodigt je uit om te genieten van het indrukwekkende uitzicht op het UNESCO World Natural Heritage Dolomieten, de idyllische kleine dorpjes en de vele gezellige plekjes om te stoppen voor een hapje eten. Maar op de Renon komen actieve vakantiegangers ook aan hun trekken. Wandelaars kunnen kiezen tussen gemakkelijke panoramische tochten of uitdagende wandelingen op grote hoogte op de Corno del Renon, en ook fietsers kunnen kiezen uit routes van verschillende moeilijkheidsgraden.
Het spannende natuurfenomeen van de aardpiramides is op drie plaatsen in het Renon te bewonderen. De aardpiramides bij Lengmoos zijn het gemakkelijkst te bereiken, zelfs met een kinderwagen. Bestemmingen die de moeite waard zijn na een korte wandeling zijn ook het bijenmuseum in Costalovara bij Soprabolzano of de Wolfsgrubner See, die met zijn heldere water uitnodigt tot een verfrissende duik.
Liefhebbers van kleine en grote dieren kunnen het uitgestrekte bos- en weidelandschap van dichtbij beleven tijdens een paardrijtocht of een lama-trekking. Een bijzonder buitenavontuur is boogschieten: Er zijn twee 3D-banen op het Renon.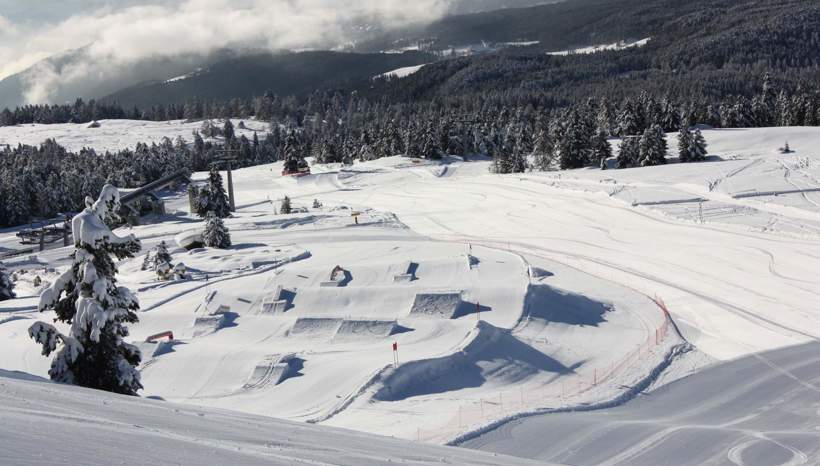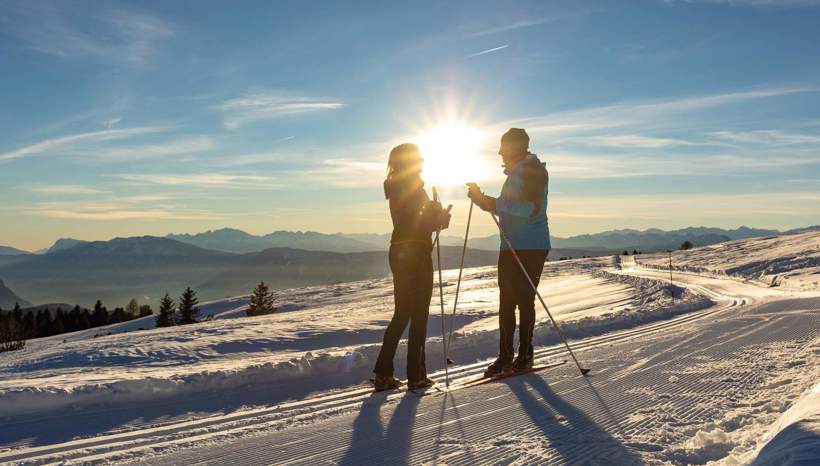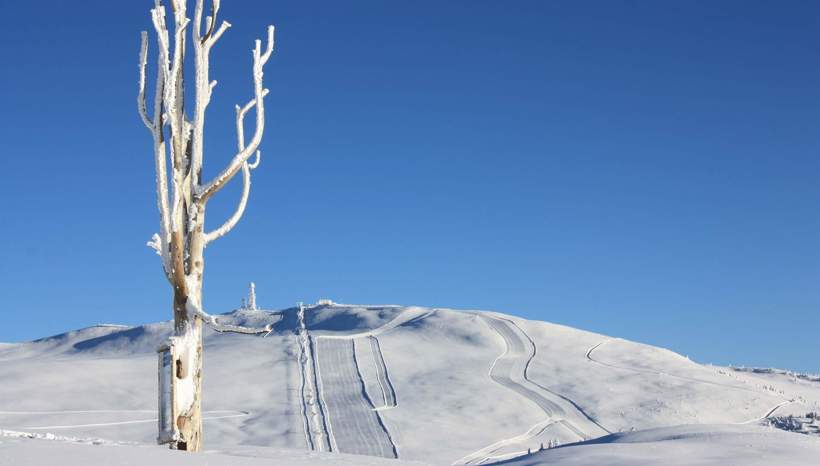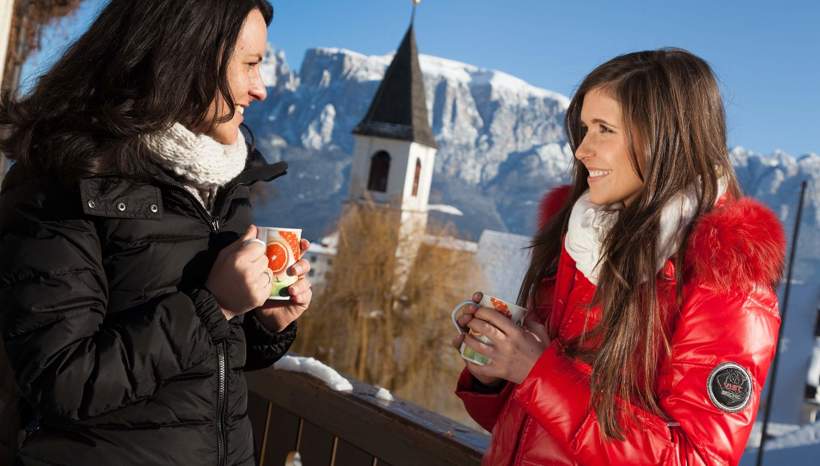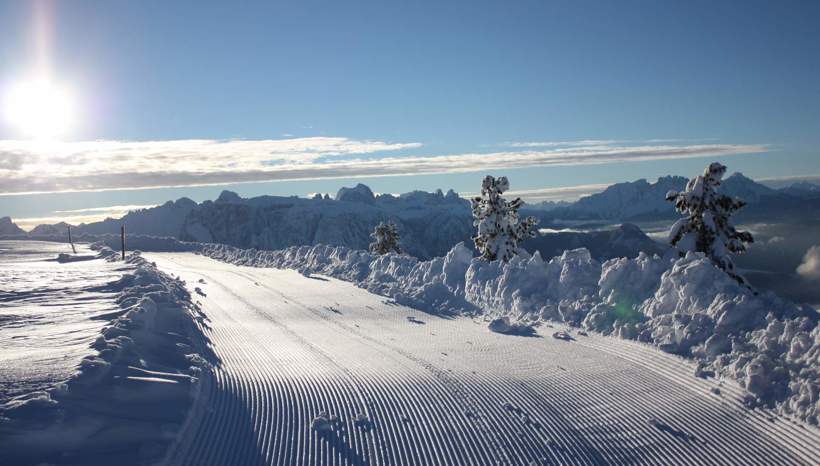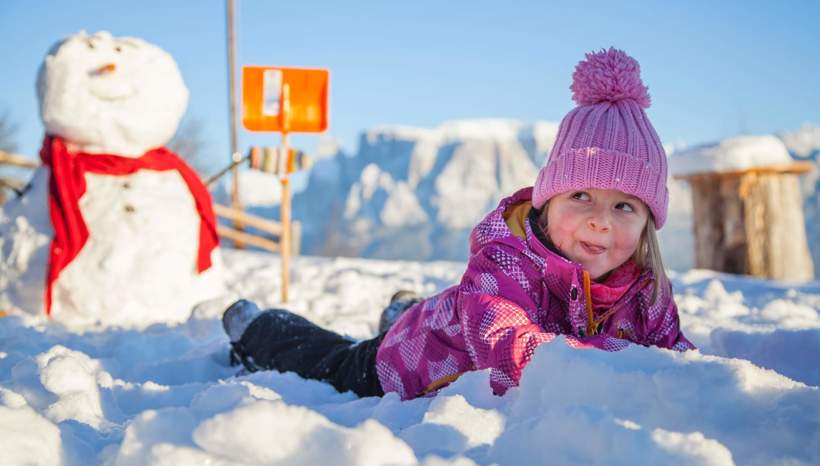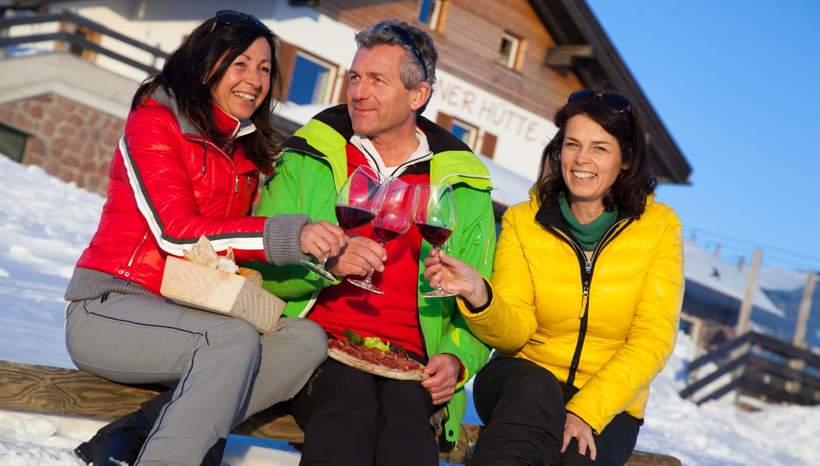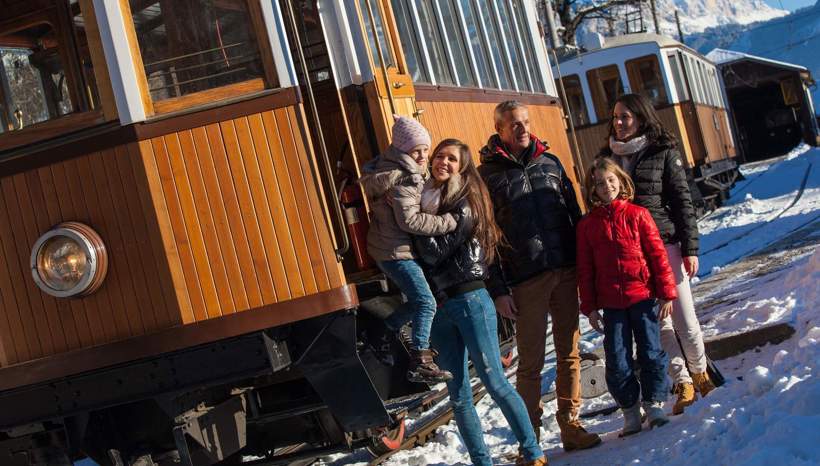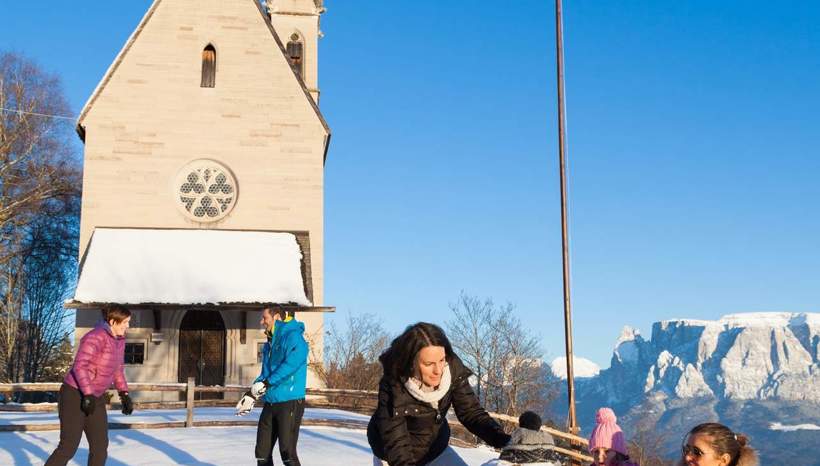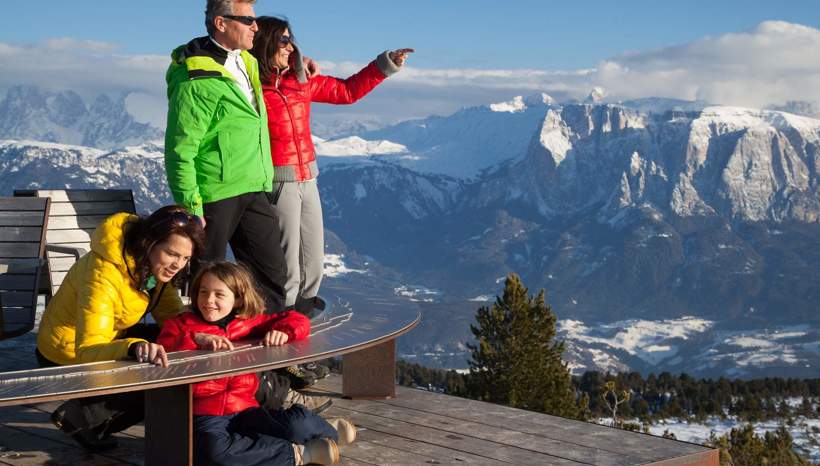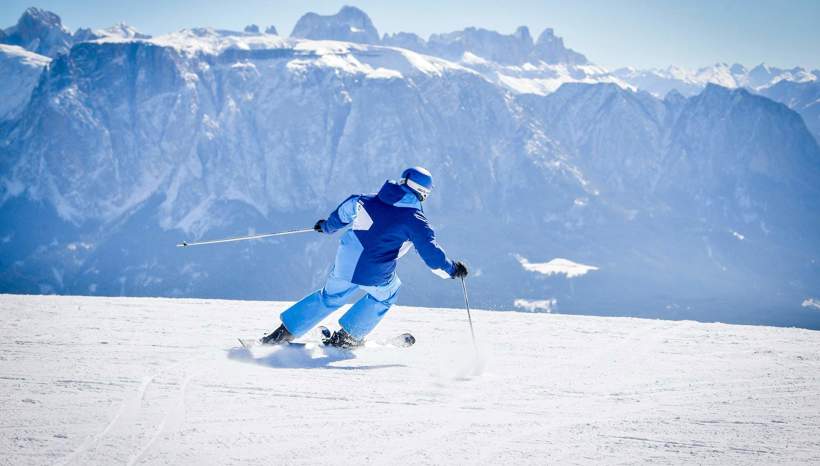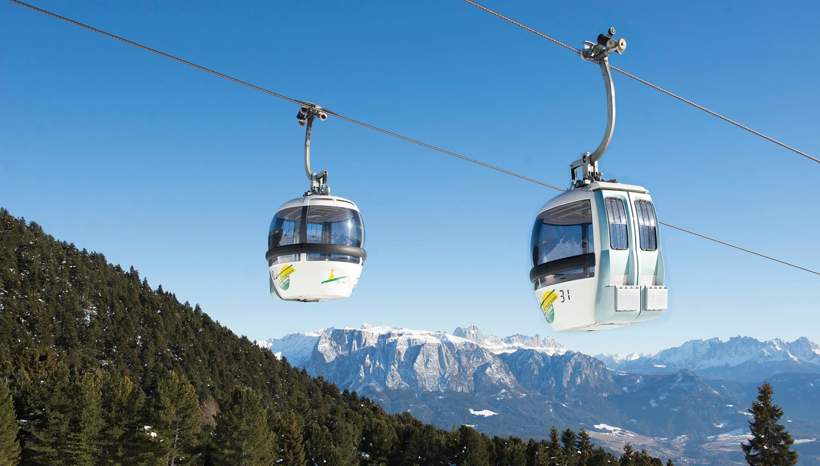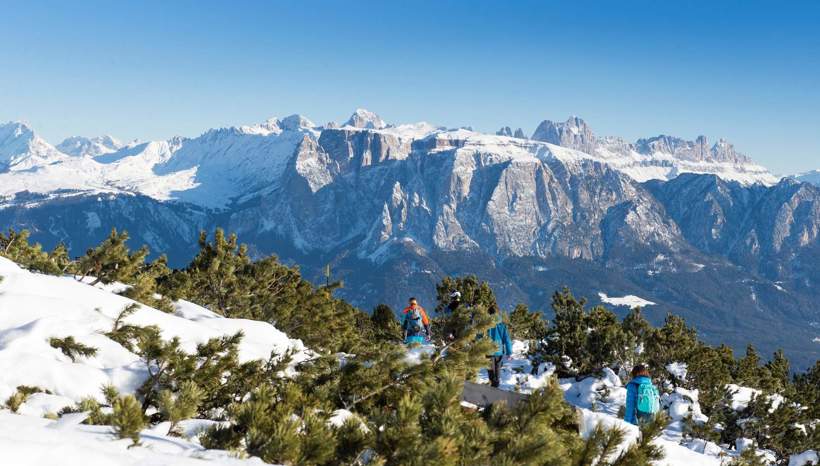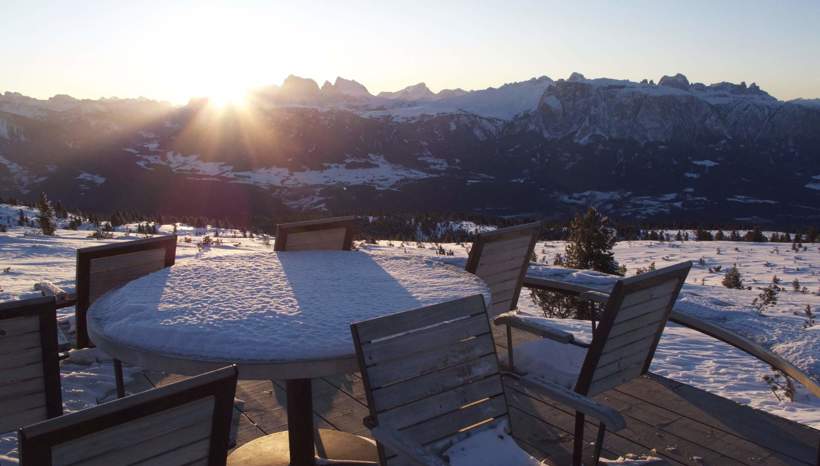 Cultuur- en wintersportzomer
De Kommende Lengmoos was al in het begin van de 13e eeuw een gasthuis, dat vanaf 1235 door de Duitse Orde werd gerund en later werd omgevormd tot een afdeling van de Duitse Orde (Kommende). Het oorspronkelijke gebouw werd in de 16e eeuw verwoest en in de 17e eeuw herbouwd. Nu worden er tentoonstellingen en concerten gehouden in de prachtige historische zalen, en de jaarlijkse theatervoorstellingen als onderdeel van de Ritten Zomerspelen vinden plaats op de binnenplaats.
Ook in de winter heeft Renon veel te bieden: Besneeuwde weiden en bossen nodigen uit tot sneeuwschoenwandelen en langlaufen, en het Corno del Renon is een gezinsvriendelijk skigebied.
Selected accommodations on Ritten