Vakantie in Soprabolzano
Zoals de naam al doet vermoeden, ligt het dorp boven de Zuid-Tiroolse hoofdstad Bolzano, op 1.220 meter boven zeeniveau op het Rittner Hochplateau. Soprabolzano is al lange tijd een populaire bestemming voor zomergasten, wat niet in de laatste plaats te danken is aan het buitengewone uitzicht dat tot aan de Dolomieten reikt.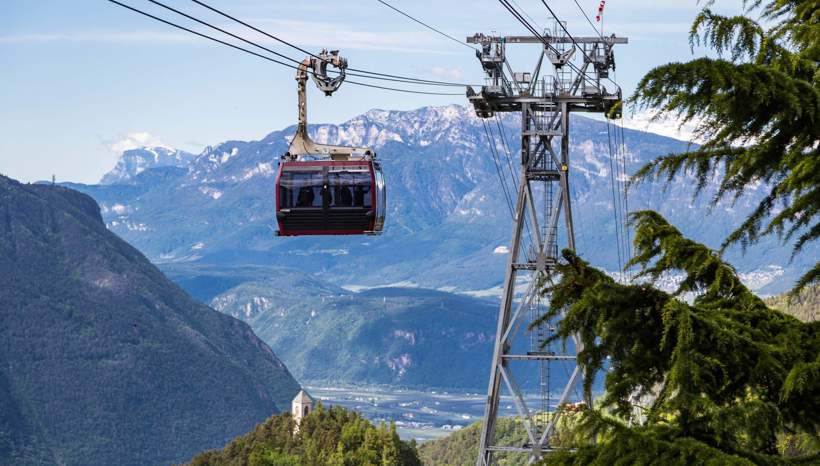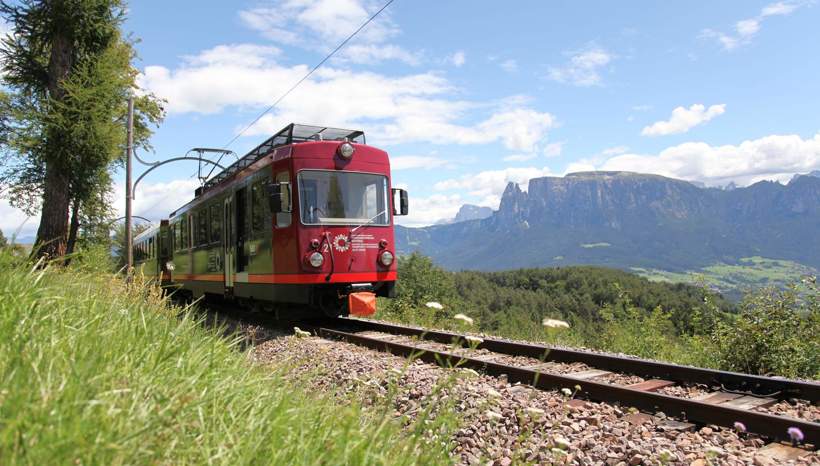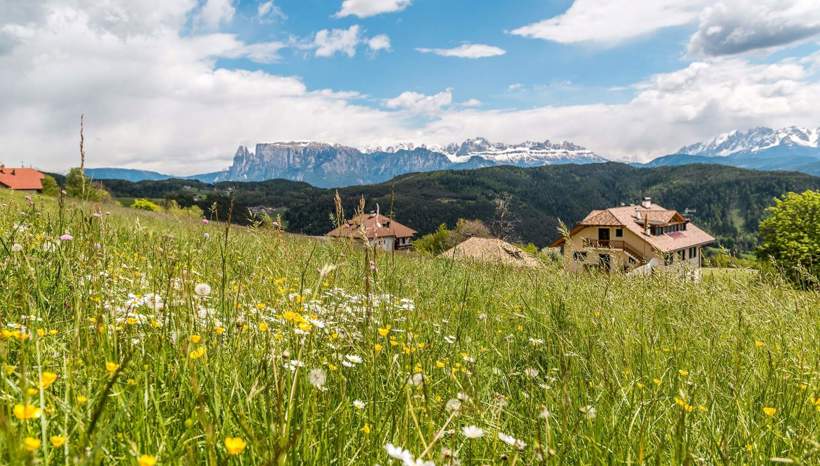 Soprabolzano is niet alleen bereikbaar via een kronkelige weg, maar ook met een moderne kabelbaan die direct in het centrum van Bolzano begint. In plaats daarvan was er vroeger een tandradbaan en een kabelbaan, de eerste is vandaag de dag nog steeds in gebruik als smalspoor tussen Soprabolzano en Collalbo.
Vanaf het begin van de 17e eeuw trokken aristocraten en welgestelde burgers 's zomers naar Renon om te ontsnappen aan de drukkende hitte in het Bolzano-bekken en te genieten van de aangename temperaturen en de frisse lucht op hoogte. Daarom zijn er hier nog steeds talrijke prachtige residenties van bekende binnen- en buitenlandse families, zoals Menz, Walther von Herbstenburg, Amonn, Hepperger of de graven van Toggenburg.
Enkele beroemde persoonlijkheden, zoals de Poolse antropoloog Bronisław Malinowski, de Duitse schrijver Lion Feuchtwanger of psychoanalyticus Sigmund Freud, waardeerden ook het zomerverblijf op het Renon.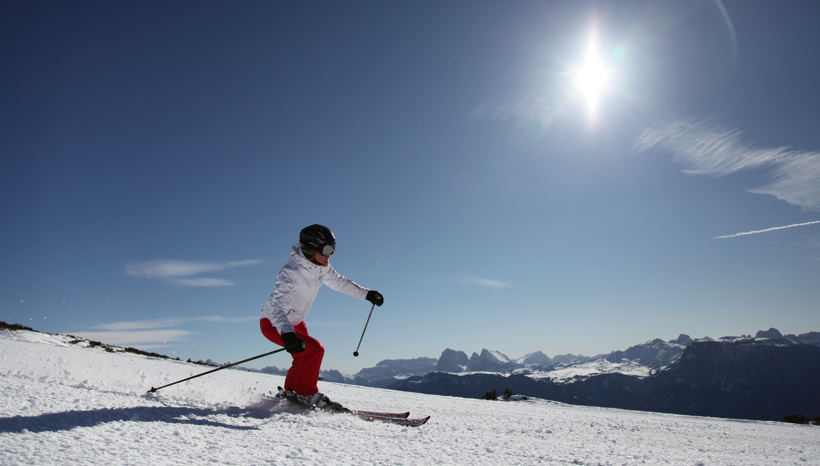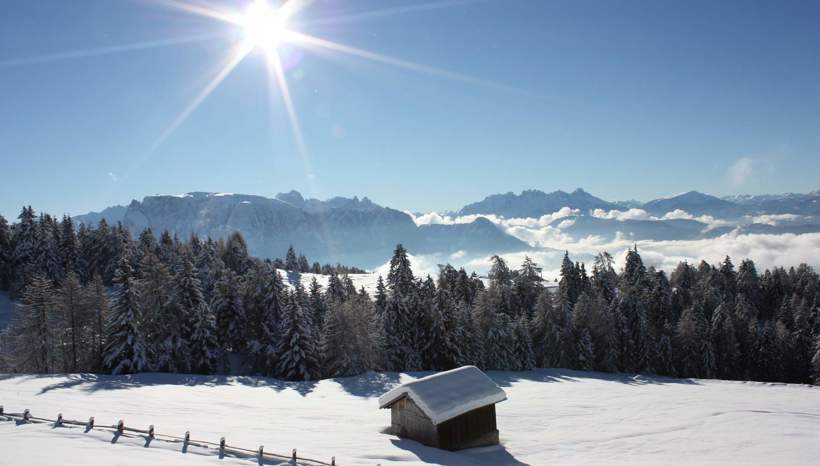 Bezienswaardigheden in Soprabolzano
Wie door de straten van Soprabolzano wandelt, moet zeker even stilstaan bij de 13e-eeuwse Sint-Joriskerk en Sint-Jakobskerk en de middeleeuwse fresco's binnenin bekijken. Andere plaatselijke attracties zijn de aardpiramides in Katzenbachtal en het bijenmuseum. Het museum is gevestigd in het historische Plattnerhof en biedt veel interessante informatie over de vlijtige insecten. Het interactieve natuurpad met als thema "De zintuigen van de bij" laat zien hoe bijen de wereld ervaren.
Gepassioneerde wandelaars komen in Soprabolzano en omgeving gegarandeerd aan hun trekken. Tussen de weiden en bossen van het hele hoogplateau zijn talloze paden en wegen te ontdekken die naar prachtige meren, rustieke berghutten en eenzame bergtoppen leiden. In de winter lokt het skigebied Corno del Renon je met zonnige hellingen, sneeuwschoenwandelingen en fantastische uitzichten.
Images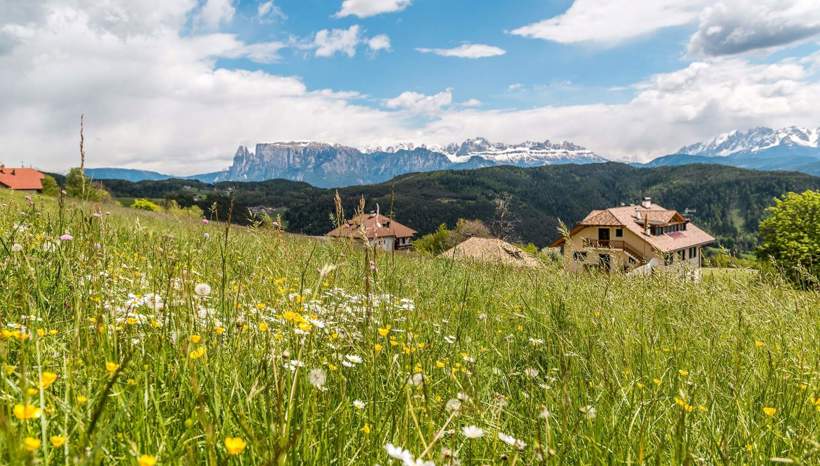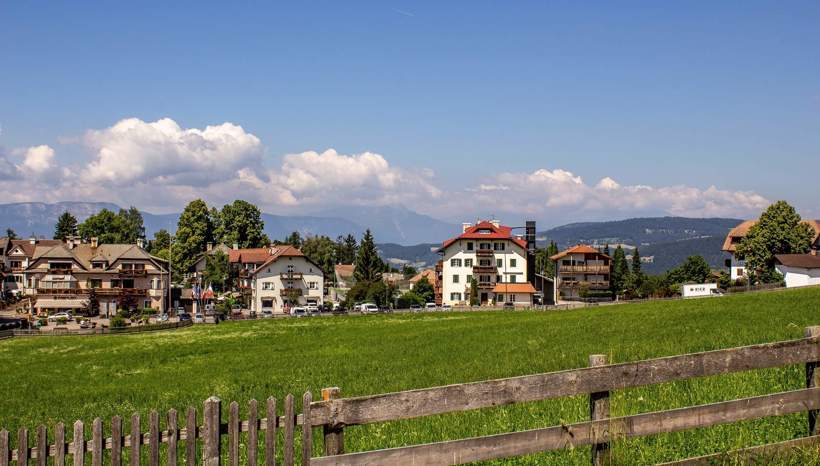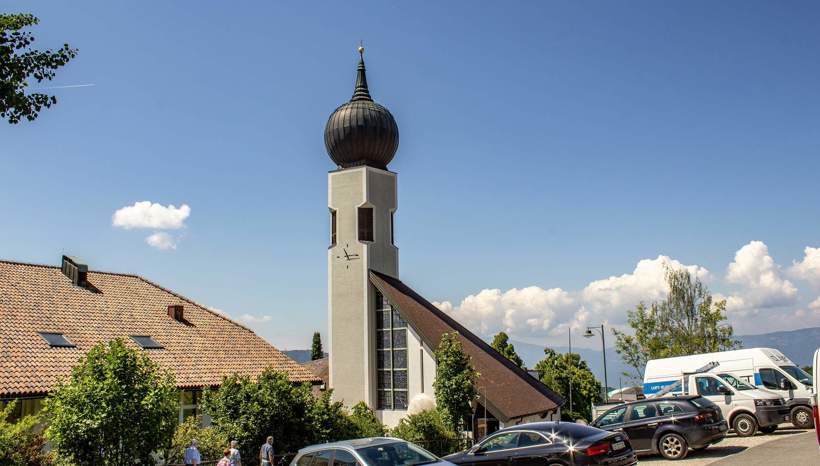 Selected accommodations in Oberbozen