Wandeling door Bolzano
Bijzondere plekken, culturele bezienswaardigheden en allerlei bijzonderheden in overvloed in de hoofdstad van Zuid-Tirol. Wandel met ons mee.
Een bezoek aan de provinciehoofdstad is bijna verplicht als je in Zuid-Tirol op vakantie bent. Bolzano is zeker de meest "Italiaanse" stad van het land. Dat blijkt niet alleen uit het feit dat je hier altijd architectonische overblijfselen uit de tijd van het fascisme ziet, zoals het gerechtsgebouw of het eeuwige twistpunt, het Overwinningsmonument.
Naast typisch Tiroolse gerechten vind je op de menukaart ook veel gastronomische lekkernijen uit de Italiaanse keuken: Spaghetti alle vongole naast Schlutzkrapfen, Tiramisù naast Strauben - maar ook parmantige Drindl-dragers naast het edele Dolce & Gabbana, diep Sarntalisch dialect naast Italiaans en Duits schrift.
Onder de arcades
De beroemdste delen van de stad zijn waarschijnlijk de Bozner Lauben. Dit zijn arcades aan beide zijden van de straat die talloze winkels, winkeltjes en boetiekjes herbergen en daarmee een van de mooiste en beste winkelstraten van Zuid-Tirol zijn.
Aan het einde van de arcades bereik je een van de bezienswaardigheden van Bolzano: de fruitmarkt. Naast torens van vers Zuid-Tirolans fruit, groenten en bloemen, kun je comfortabel nippen van een cappuccino, genieten van de geur en kleuren van de markt of in de herfst je handen warmen aan een zak geroosterde kastanjes en nadenken over het volgende Törggele-festival.
Fruitmarkt, kathedraal en museumstraat
Vanaf de fruitmarkt bereik je in een paar minuten de bezienswaardige parochiekerk van de Dom van Bolzano en het Waltherplein, genoemd naar de beroemde minnezanger Walther von der Vogelweide, die vermoedelijk uit Zuid-Tirol kwam. Vanaf de Fruitmarkt kun je ook de Goethestraat en de Museumstraat bereiken. Daar vind je het Archeologiemuseum, waar waarschijnlijk de oudste man van Zuid-Tirol veilig en wel ligt: Ötzi - de gletsjermummie!
Talferwiesen & Waterpromenade
Tegenover het museum en direct bij de Talferbrücke-brug kun je vervolgens een heel bijzondere koude traktatie proeven. Want daar heeft de vindingrijke ijsmaker zijn eigen, zeer smakelijke Ötzi ijs gemaakt: Vanille met rozijnen en wat geheime ingrediënten.
Als je de Talferbrücke oversteekt, bereik je de beroemde waterpromenade en het mooiste, beste en beroemdste uitkijkpunt van Bolzano: naast de wijnranken en kasteel Maretsch verrijst in de schemering de roze oplichtende rozentuin! Kitsch of niet, je mag Bolzano in Zuid-Tirol nooit verlaten zonder minstens één keer van dit romantische uitzicht te hebben genoten!
Images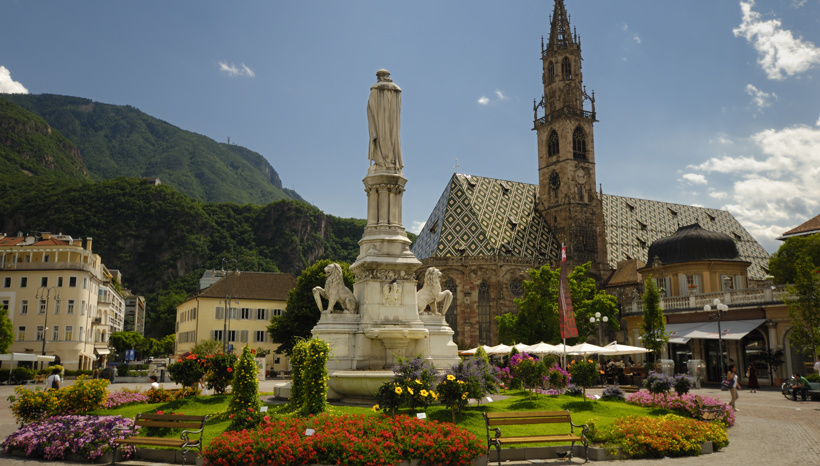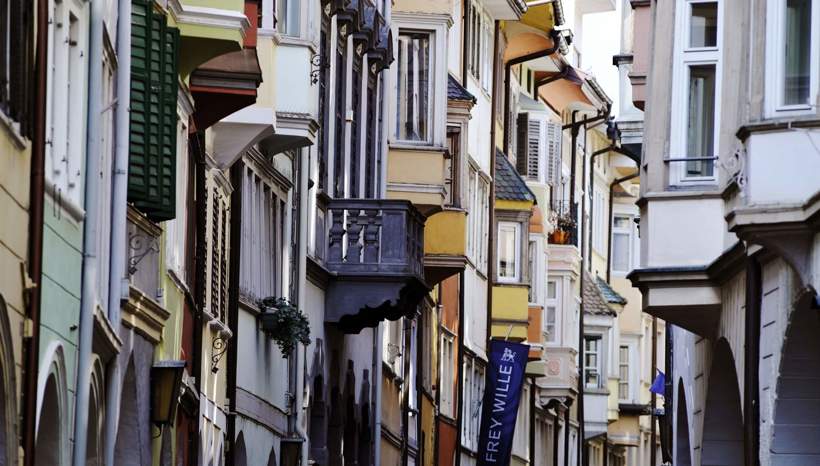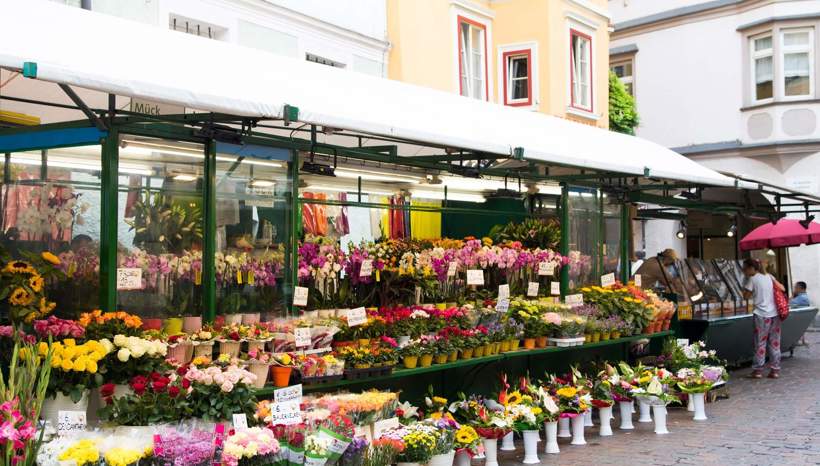 Selected accommodations in Bozen