Goaslschnöllen in Zuid-Tirol
Het knalt en waait, het knalt en klikt. De Gaslkrocher, Goaslschnöller en Schnalzer zijn al druk aan het oefenen, want in Zuid-Tirol kraakt, knalt en knakt men bijna het hele jaar door.
Alle drie de disciplines zijn inheems in het Alpengebied en leven nog steeds voort in de Zuid-Tiroolse boerencultuur. Bij Gaslkrochn, Goaßlschnölln en Schnalzen gaat het om lawaai maken met een zweep. Als er met een leren zweep wordt gezwaaid, kraakt en kraakt hij. En soms veroorzaakt het rode oren en erge striemen op de huid als er niet goed mee wordt omgegaan.
Vroeger werd de Goaßl of Gaßl onder andere gebruikt om de dieren op de wei te laten zien wie de baas was, of om luid de lente te wekken aan het einde van de winter.
Want de goaßl is luid genoeg: hij wordt meestal met twee handen heen en weer gezwaaid, van de ene kant naar de andere. Tussen voor- en achterwaartse zwaaien maakt hij een oorverdovende knal. Hij is zes meter lang en dus moeilijk te hanteren.
In het Pustertal wordt de Krochen traditioneel alleen verpletterd van Guardian Angel Sunday (1e zondag in september) tot de algemene Kirchtag (3e zondag in oktober). Daarom wordt hij hier meestal "Kirchtagskrochen" genoemd. In de rest van Zuid-Tirol wordt eigenlijk het hele jaar door kraut gemaakt. Er zijn veel gelegenheden voor: op almen, volksfeesten, optochten, enz.
Images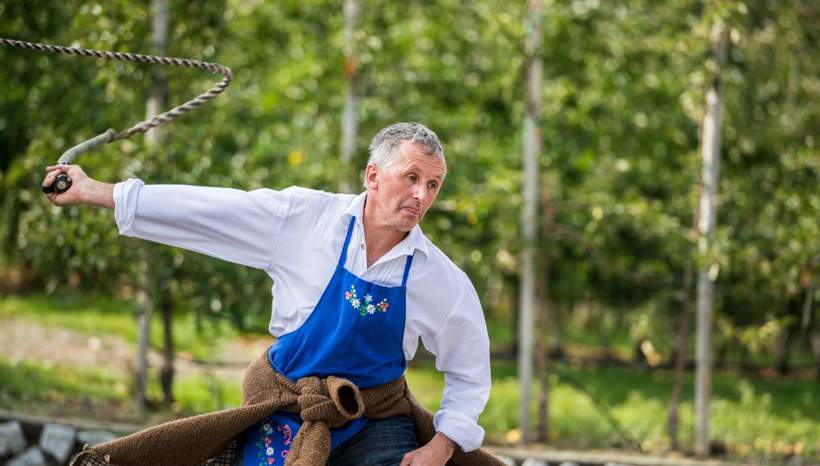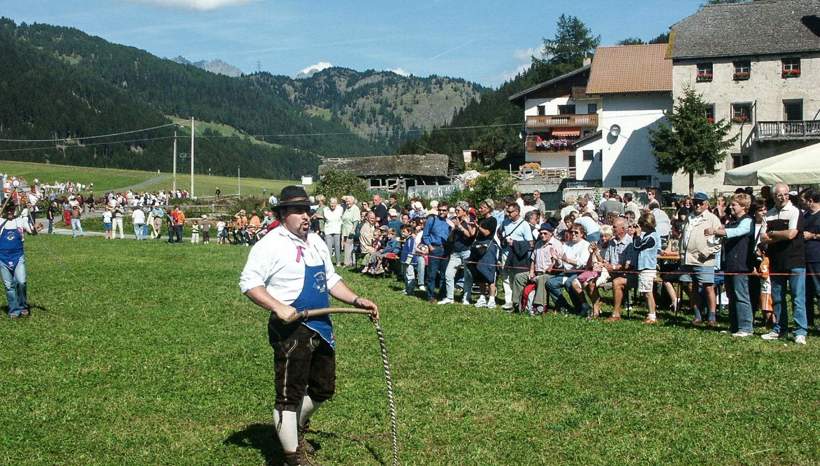 Selected accommodations in South Tyrol