Vakantie in de Dolomieten
Hoewel de Drei Zinnen Dolomieten tot de bekendste rotspieken behoren, zijn ze zeker niet de enige bezienswaardigheid of alpiene uitdaging. Voor bergbeklimmers, wandelaars en wintersporters zijn de Dolomieten een waar paradijs dat niet kan worden overtroffen in zijn uniekheid.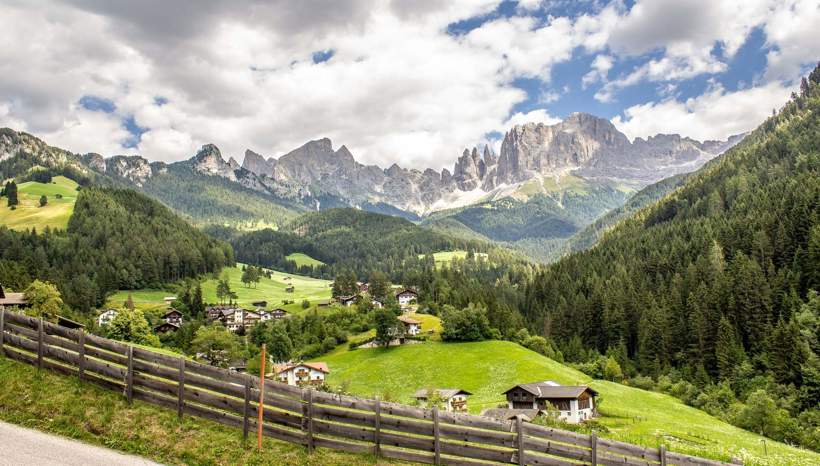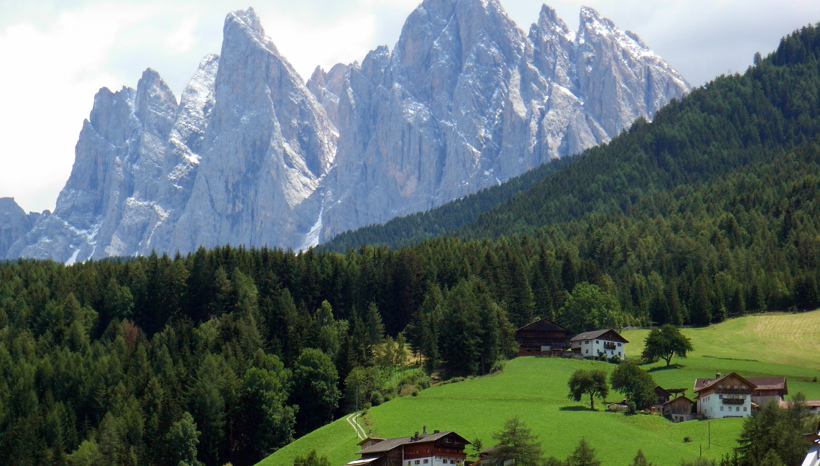 De Dolomieten, die ongeveer 250 miljoen jaar oud zijn, zijn een bergketen in de Alpen die grotendeels bestaat uit sedimentgesteente en kalksteen en die vandaag de dag wordt gekenmerkt door een gevarieerd landschap van grillige rotsen en glooiende bergweiden.
Niet voor niets staan de Dolomieten, genoemd naar de Franse geoloog Déodat de Dolomieu, sinds 2009 op de Werelderfgoedlijst van UNESCO. De unieke flora en fauna dragen in belangrijke mate bij aan de monumentale schoonheid van het gebergte. De bescherming van de natuur en het landschap blijft altijd belangrijk, zodat ook toekomstige generaties van dit paradijs kunnen genieten.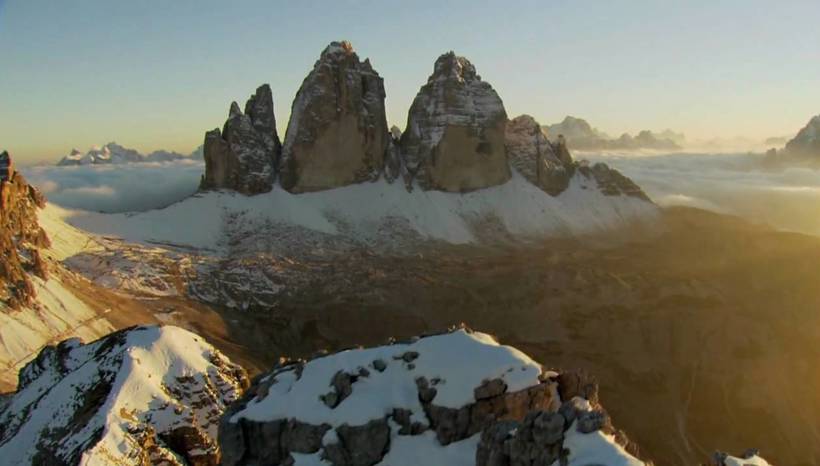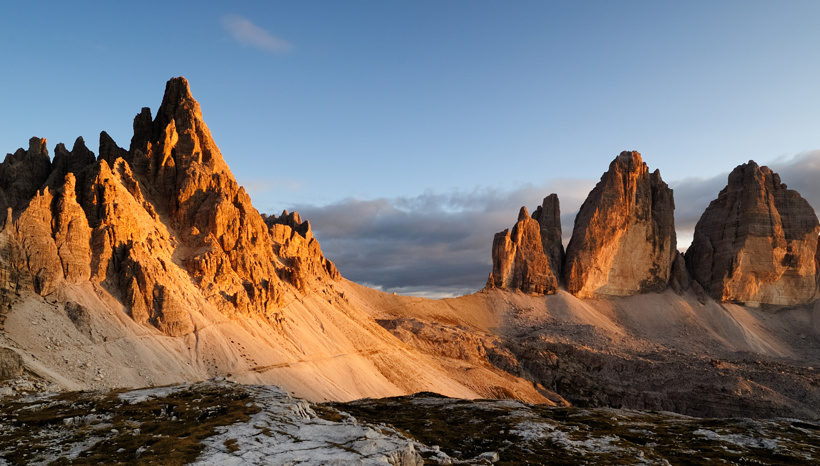 Puur natuurparadijs
Met de Drie Toppen, het natuurpark Fanes-Senes-Braies, de Marmolada, de Catinaccio en het Sciliar Massief zijn de Dolomieten ongetwijfeld een van de populairste bestemmingen voor alle amateurgeologen en natuurliefhebbers.
De Dolomieten omvatten vijf verschillende natuurparken en strekken zich niet alleen uit over de provincies Zuid-Tirol en Trentino, maar ook over de regio's Veneto en Friuli, waaronder de Marmolatagroep, de Ampezzo-, Belluno- en Friuli-Dolomieten.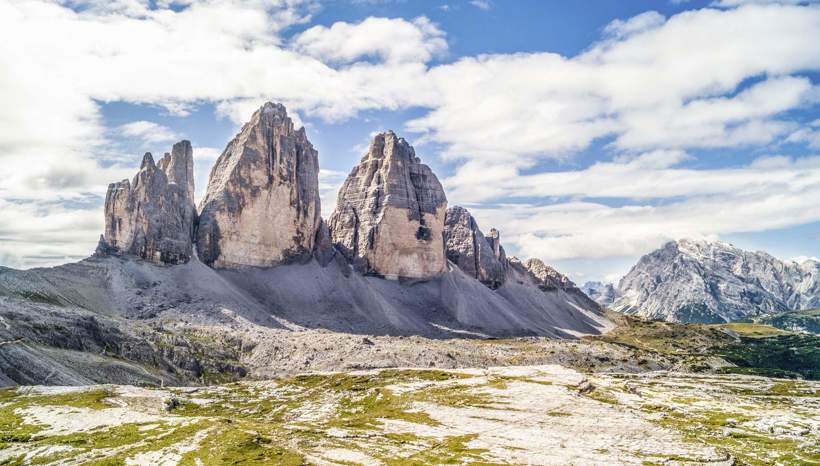 Droomlandschap in elk seizoen
De Dolomieten, die tijdens de Eerste Wereldoorlog fel werden bevochten in de slopende positieoorlogen, hebben zich de afgelopen decennia ontwikkeld tot een populaire wandel- en excursiebestemming - even populair bij de lokale bevolking als bij bezoekers van ver weg. Wanneer in de lente de eerste bloemen ontluiken en het berglandschap verandert in een zee van bloesem, worden de eerste bergliefhebbers al aangetrokken door de hoge bergen.
Als de zomer aanbreekt, worden de Dolomieten verkend door wandelaars, klimmers en fietsers. In de frisse berglucht laat je het stressvolle leven van alledag ver achter je. In het Eggental, op de Alpe di Siusi, in het Kronplatz, in Alta Badia of in Alta Pustertal - via ferrata's, alpine tochten en alpenweidewandelingen zijn de perfecte outdooractiviteiten voor je zomervakantie.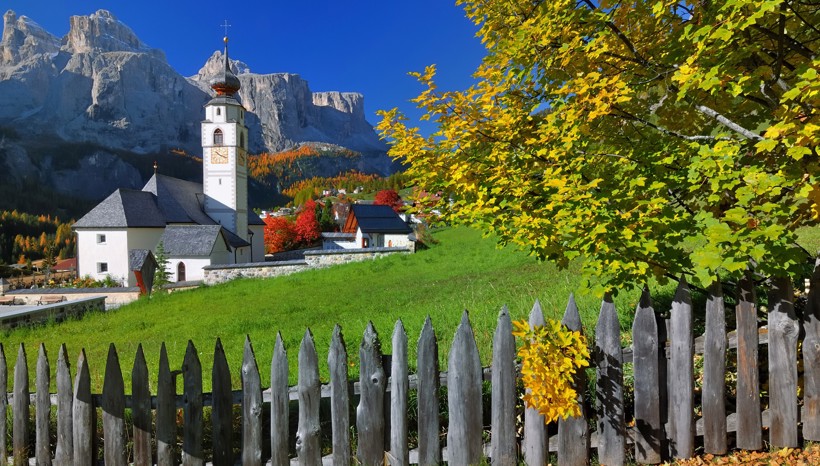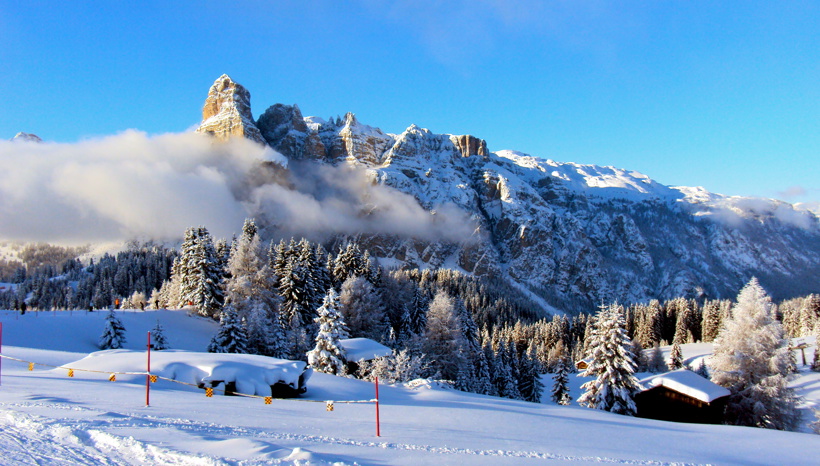 In de herfst komen de Dolomieten weer tot rust. De frisse en heldere herfstlucht lokt nog steeds de ene of de andere bergsportliefhebber naar de bergen - het verre uitzicht kan nu niet beter zijn!
Als de dagen nog korter en kouder worden en de eerste sneeuwdeken de Dolomieten bedekt, wordt het mooie winterlandschap omgetoverd tot een paradijs voor skiërs, langlaufers, sneeuwschoenwandelaars en skitoerers. De ideale sneeuwcondities zorgen voor sneeuwpret voor jong en oud en talrijke evenementen zoals de Ski World Cup in Val Gardena, het Ballonfestival in Dobbiaco of de Biathlon World Cup in Antholz zijn elk jaar weer een hoogtepunt voor bezoekers van heinde en verre.