Vakantie in Barbiano
Barbiano is altijd goed voor verrassingen! Zo heeft niet alleen Pisa een scheve toren, maar ook het dorp in het Eisacktal en dat is lang niet het enige bijzondere!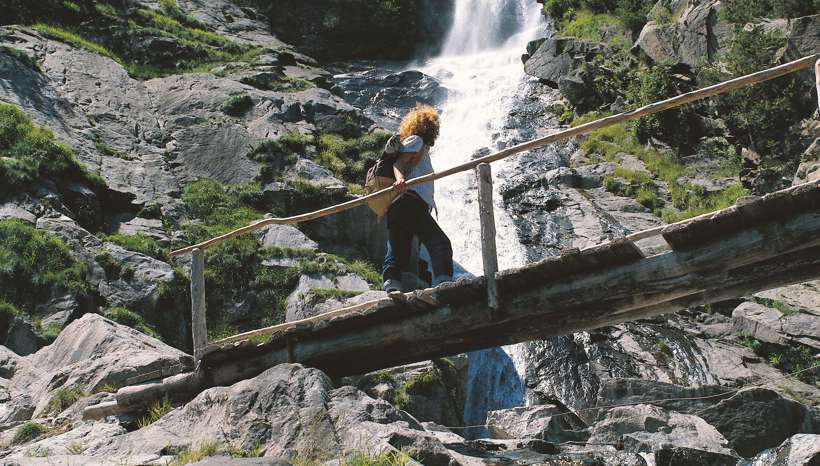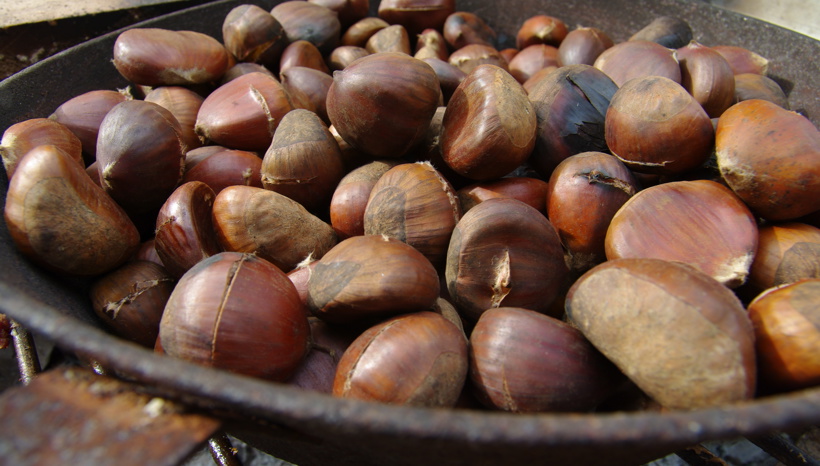 Het leven in Barbiano volgt het ritme van de natuur en oude tradities. Omringd door wijngaarden, kastanjebossen, weilanden en bossen nodigt Barbiano je uit om te genieten.
Wandel door het oude cultuurlandschap, langs machtige porfierrotsen en de watervallen van Barbiano. Stop in een landelijke herberg of een gezellige boerderij, proef de wijn die is opgeslagen in de kelders van de lokale wijnboeren en geniet van traditionele gerechten. In de herfst, ook in Barbiano, nodigen de traditionele herbergen en wijntavernes je uit om te Törggelen met geroosterde kastanjes en nieuwe wijn. En dit alles met een prachtig uitzicht op de Dolomietentoppen in het oosten. Onbeschrijfelijk!
Cultuur rondom Barbiano
Het culturele leven rond Barbiano is rijk: van Kollmann tot Briol, van de machtige Trostburg tot Ponte Gardena en het mysterieuze Dreikirchen. Elk gehucht heeft zijn eigen artistieke schatten te bieden.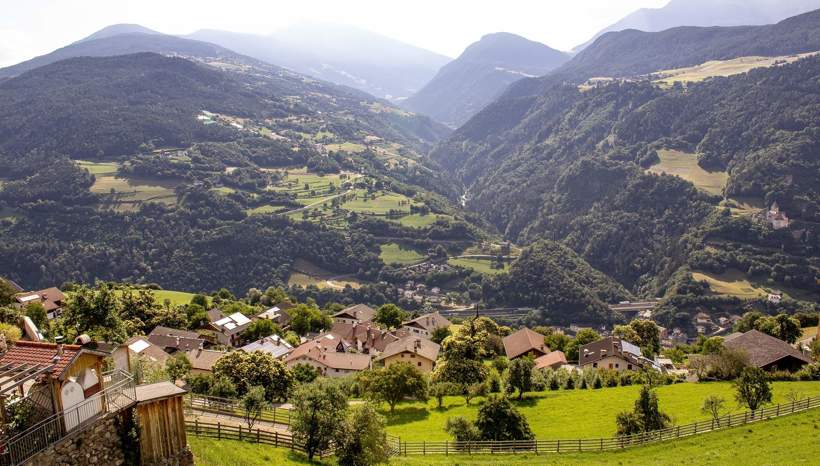 Kollmann aan de Kaiserstraße
Het gehucht Kollmann ligt op de bodem van de Eisack vallei en maakt indruk met zijn douanehuis, gebouwd door hertog Sigismund in 1483, aan het begin van de Kuntnerweg, de middeleeuwse keizerlijke weg naar Bolzano.
Barbiano was lange tijd een belangrijke doorgangsplaats, omdat de bodem van het Eisacktal vaak onbegaanbaar was. Daarom reisden Romeinen, ridders, koningen, pausen en kunstenaars via Kollmann en Barbiano naar het noorden of zuiden. Koningen reisden over de oude keizerlijke weg naar Rome om daar tot keizer gekroond te worden. Zelfs Goethe noemde Kollmann in zijn reisverslagen.
Tegenwoordig kun je over de oude verharde Kuntnerweg naar het Rittner Hochplateau wandelen. Het oude douanehuis, dat later ook Friedburg werd genoemd, is nu een herberg.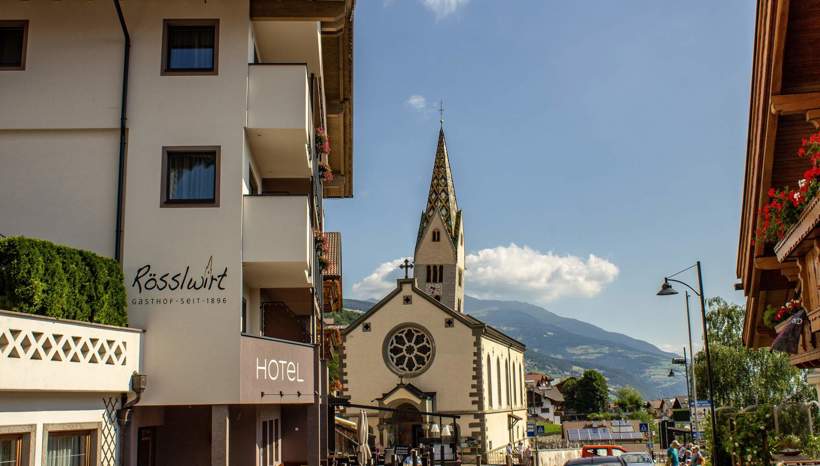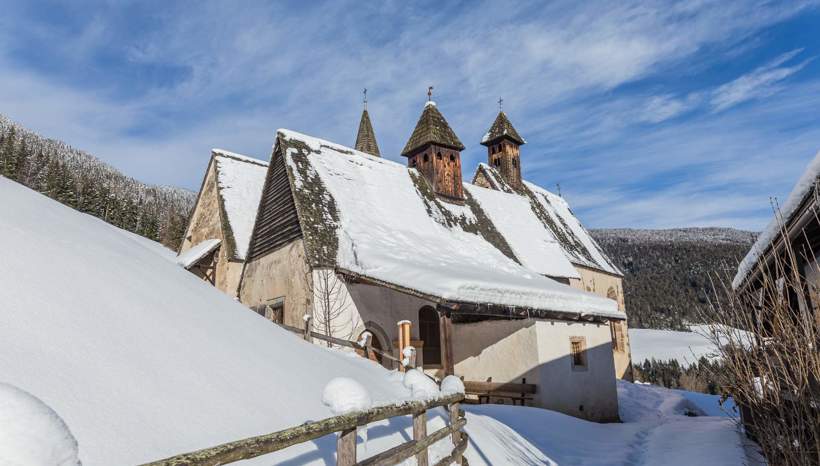 De scheve toren van Barbiano
Barbiano ligt op 830 m boven de zeespiegel en ligt op glooiende hellingen. De scheve toren van de parochiekerk van St. James in Barbiano is bijzonder opvallend. De kerk ligt in het levendige centrum van het dorp en is zeker een bezoek waard met zijn prachtige gebrandschilderde ramen met afbeeldingen van de apostelen.
Dreikirchen & Briol
Iets hogerop liggen de pittoreske gehuchten Dreikirchen en Birol. Dreikirchen is waarschijnlijk gebouwd op een oud bronheiligdom. Zoals de naam al doet vermoeden, zijn er drie gotische kapellen dicht bij elkaar gebouwd. De leien daken, de gotische gevleugelde altaren en de laatmiddeleeuwse fresco's zijn bijzonder mooi. De sleutel kan worden opgehaald in de Messner Inn naast de deur. Op afspraak worden er ook rondleidingen gegeven.
Dreikirchen is nu een populaire bestemming voor uitstapjes met historische herbergen en kan worden bereikt via een gezinsvriendelijke wandelroute.
Briol ligt op korte afstand. Hier vind je Pension Briol, gebouwd in 1928 en ooit een adellijk logement met zwembad. Het gebouw in de opvallende Bauhaus-stijl is vandaag de dag nog steeds onveranderd en biedt nog steeds onderdak aan gasten.