Vakantie in Funes
Funes is een Zuid-Tiroolse gemeente midden in het UNESCO wereldnatuurerfgoed Dolomieten, dat zich uitstrekt over het gelijknamige dal en bestaat uit 6 kleine dorpjes. Funes is beroemd om zijn fantastische landschap met de Geisler toppen, zijn pittoreske kerkjes en de vele geweldige mogelijkheden voor bergsporten.
Het Funesdal, waar de beek Funes doorheen stroomt, mondt ten noorden van Klausen uit in het Eisacktal. De gemeente Funes bestaat uit de dorpen S. Pietro, S. Magdalena, Teis, San Valentino, San Giacomo en Coll, die verspreid liggen over het dal. Het belangrijkste dorp van Funes is S. Pietro. Het natuurparkhuis van het natuurpark Puez Odle ligt in St. Magdalena. Magdalena. Hier kunnen bezoekers spannende feiten te weten komen over de geologie van de Dolomieten en het fascinerende landschap van het natuurpark vanuit vogelperspectief bekijken met behulp van een doorlopende luchtfoto.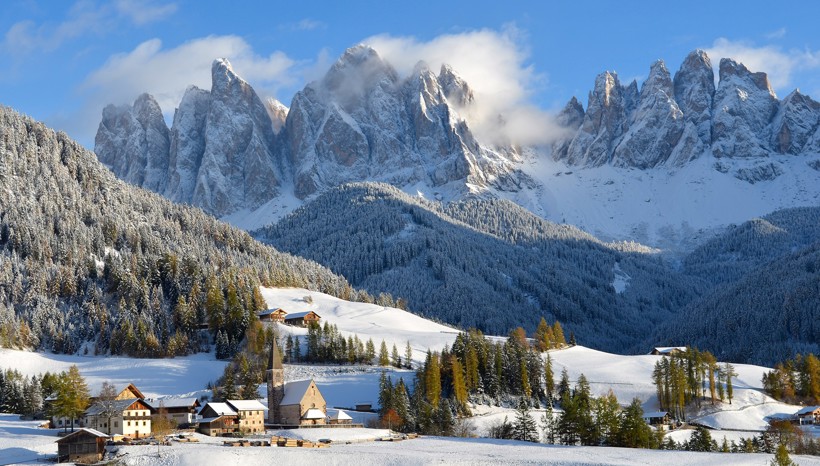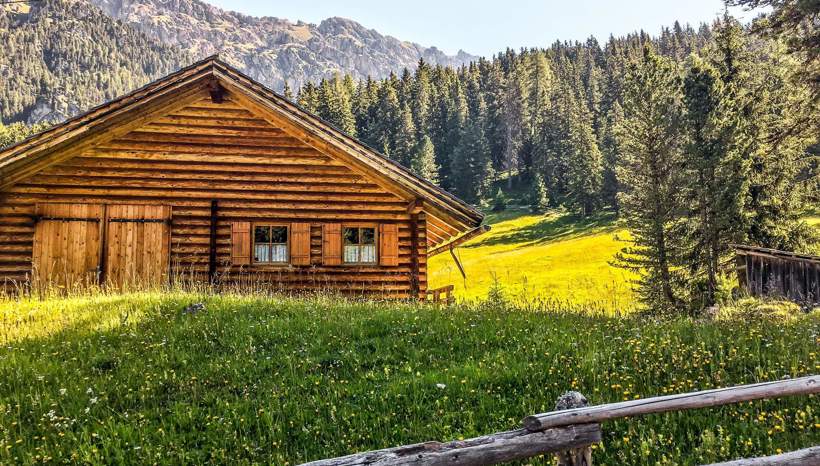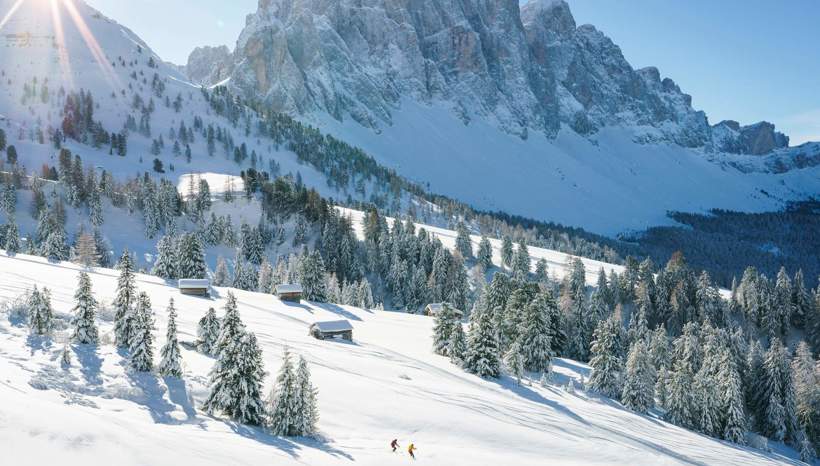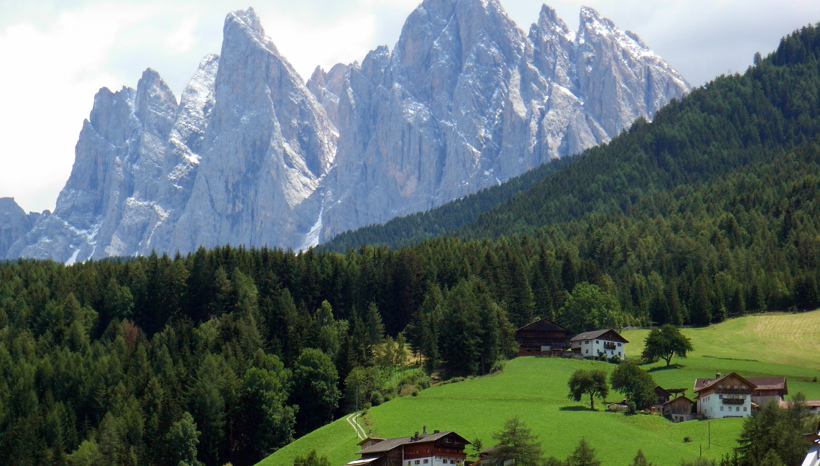 Passie voor de bergen
Van gezinsvriendelijke themaroutes tot uitdagende toptochten, er is een ruime keuze aan wandelpaden en via ferrata's voor liefhebbers van bergsporten in en rond Funes. Zelfs de beroemde bergbeklimmer Reinhold Messner groeide op in Funes en ontdekte hier zijn passie voor de bergen. Tijdens een mountainbiketocht of een rit te paard kunnen actieve vakantiegangers ook genieten van droomachtige Dolomietenpanorama's. In het hoge touwenparcours in Funes kunnen ze testen of ze vrij zijn van duizeligheid en klaar voor grotere bergavonturen.
In Funes kunnen vakantiegangers zich verheugen op natuurlijk wintersportplezier, ver weg van de grote skigebieden. De skilift in St. Magdalena is perfect voor beginners en kinderen. Lange rodelbanen en schilderachtige langlaufloipes en afwisselende routes voor skitoerers en sneeuwschoenwandelaars nodigen uit om het besneeuwde landschap van de Dolomieten te ontdekken. Na afloop krijgen hongerige wintersporters de culinaire hoogstandjes van de regio voorgeschoteld in rustieke berghutten en gezellige herbergen.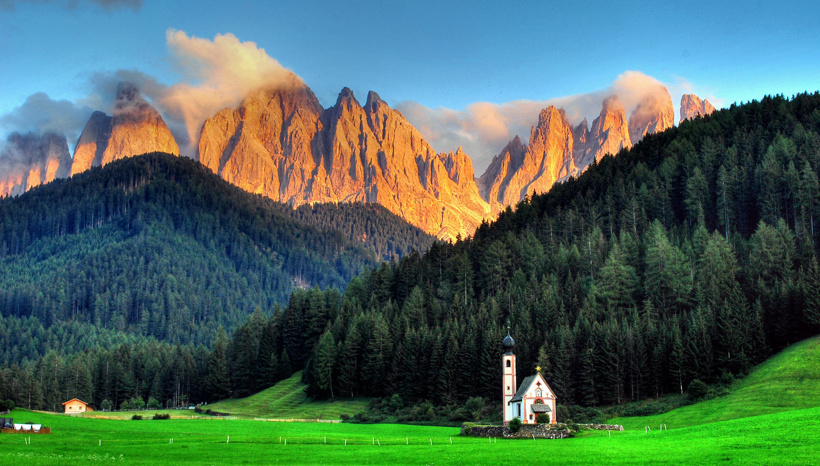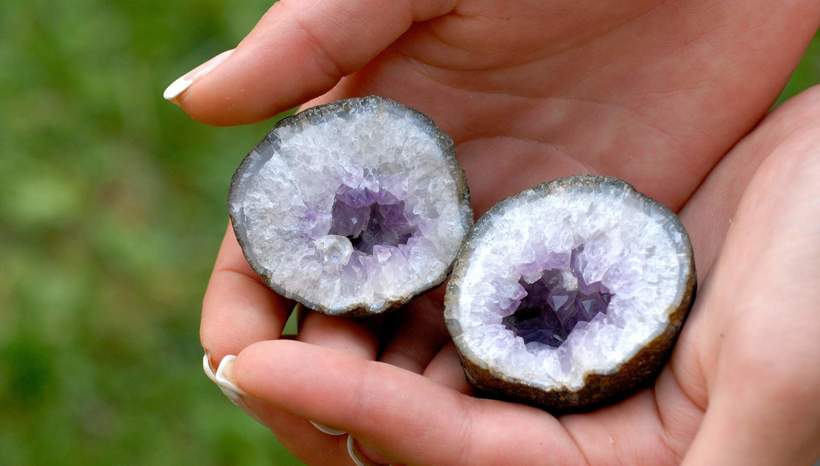 Kristallen, kerken & schapen
In het Teis Mineral Museum kunnen geïnteresseerde bezoekers ontdekken wat er in een Teis-bol verborgen zit of wat er in de mineralogie bedoeld wordt met een geode, een druse en een amandel. Het museum toont exemplaren uit het Villnössdal, maar ook uit andere plaatsen in het Alpengebied. In Funes graast het oudste schapenras van Zuid-Tirol op sappige alpenweiden: het brilschaap dankt zijn naam aan de typische donkere tekening rond zijn ogen en staat bekend om zijn hoogwaardige wol en uitstekende vlees.
In Funes kunnen vakantiegangers kennismaken met de gebruiken in Zuid-Tirol en de traditionele klederdracht bewonderen op kerkelijke feestdagen en andere vieringen. Naast plechtige processies zijn er ook sfeervolle concerten van de muziekkorpsen. Populaire fotomotieven zijn de kerken San Giovanni in Funes en San Giovanni in Ranui tegen de achtergrond van de Geislerspitzen. De laatste behoort tot het Ranuihof, dat voor het eerst werd genoemd in een document uit 1370.