Vakantie in Klausen
De beroemde Albrecht Dürer vereeuwigde de stad in zijn gravure "Het grote geluk" en maakte Klausen daarmee wereldberoemd als kunstenaarsstad.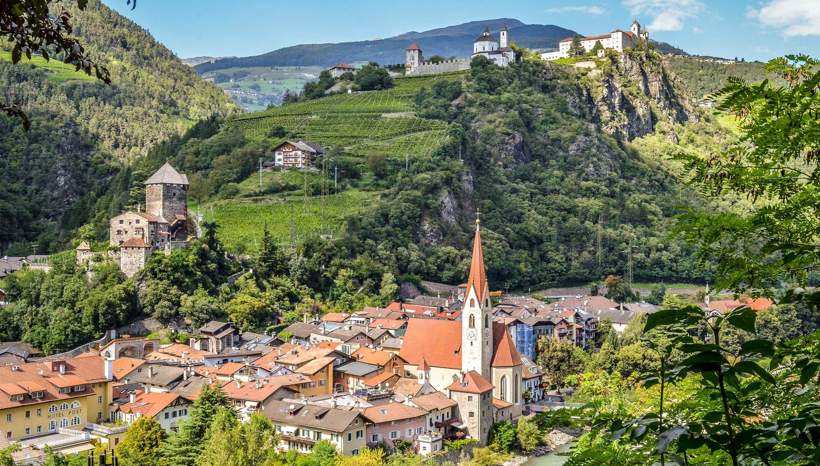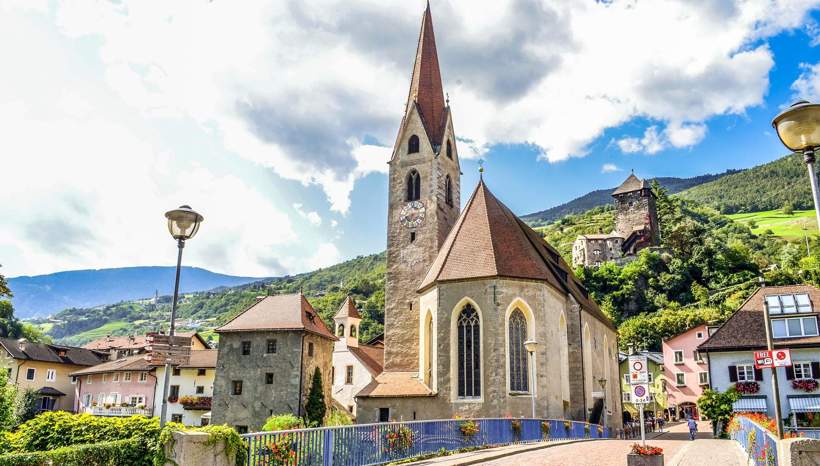 Vandaag de dag is het mooie stadje in het Eisacktal niet alleen een populaire ontmoetingsplaats voor kunstenaars, maar biedt het ook andere bezienswaardigheden zoals het eerbiedwaardige klooster Säben en vele restaurants waar fijnproevers aan hun trekken komen.
Klausen heeft kunstenaars en dichters altijd gefascineerd en is beschilderd, beschreven en bezongen. Het schilderachtige stadje strekt zich uit tussen de Säbenburchtrots en de rivier de Eisack. Prachtige gevels rijgen zich aaneen, smal en kleurrijk, met daarboven gotische kerken. Traditionele herbergen herbergen hier al eeuwenlang beroemde gasten, want lange tijd liep de weg van de Brennerpas naar het zuiden dwars door de stad.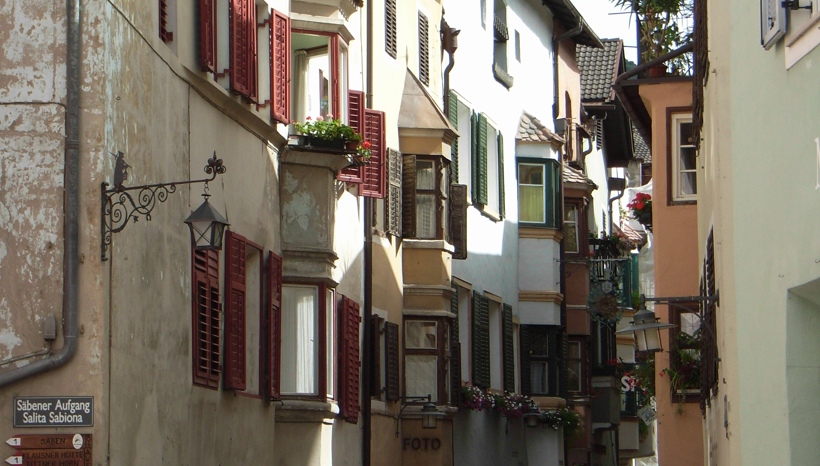 Plezier in Klausen
Als je tijdens je vakantie door de oude binnenstad wandelt, kom je talloze mooie gevels en gotische kerken tegen. In de kronkelige steegjes wachten veel typische herbergen uit Zuid-Tirol op je. Het water loopt je in de mond als je langs de enorme kastanjebossen wandelt en denkt aan een typische Eisacktal Marende - of Törggelen in de herfst.
Dit laatste kun je het beste combineren met een ontspannen gezinsuitstapje, waarbij je naar een van de mooie boerderijen rond Klausen wandelt, de kunstig bewerkte stallen bekijkt en je vervolgens door de boerin laat verwennen met specialiteiten als zuurkool, zelfgemaakte worst, selchkarree en vers geroosterde "Keschtn"(kastanjes) en een "Nuin" (nieuwe wijn of most).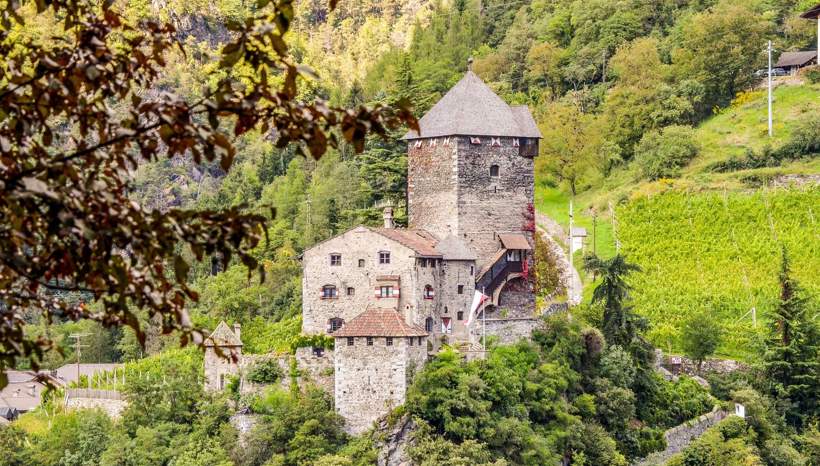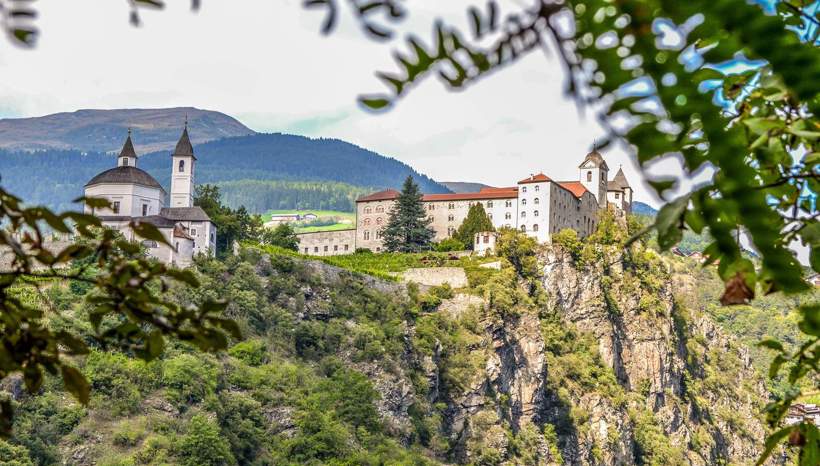 De kapucijnen van Klausen
De legendarische schat van Loreto zou ooit in het voormalige kapucijnenklooster bewaard zijn. Het klooster kan vandaag de dag worden bezocht, net als de Pinakothek en de moderne museumgalerie.
Vanaf de Kapucijnenheuvel, die direct naast het klooster en de tuin ligt, heb je een uniek uitzicht over de stad en de vallei. Rondom nodigt het idyllische landschap bezoekers uit om te wandelen, te kijken en te blijven hangen. Oude paden leiden langs kasteel Bronzolo naar klooster Säben en Pardell, naar Verdings en Latzfons, naar het mooie dorpje Gufidaun en verder naar oude boerderijen, sappige weiden en dichte bossen.