Vakantie in Rio di Pusteria
Het middeleeuws aandoende dorp nodigt uit tot wandelen en vertoeven, vele restaurants zorgen voor culinaire hoogstandjes en actieve vakantiegangers vinden talloze recreatiemogelijkheden voor een afwisselende vakantie in de Alpenregio Gitschberg Jochtal.
Rio di Pusteria is gunstig gelegen tussen het Eisacktal en het Pustertal. Toch is het centrum altijd rustig en gezellig. Voetgangers slenteren door het historische centrum, winkelen in de winkelstraat of genieten van hun cappuccino in het dichtstbijzijnde café.
In een mum van tijd verlaat je Rio di Pusteria echter voor Meranza, het prachtige Valsdal en Spinga: met zijn oude boerderijen, chique herbergen en adellijke hotels en een prachtig landschap dat uitnodigt tot wandelen.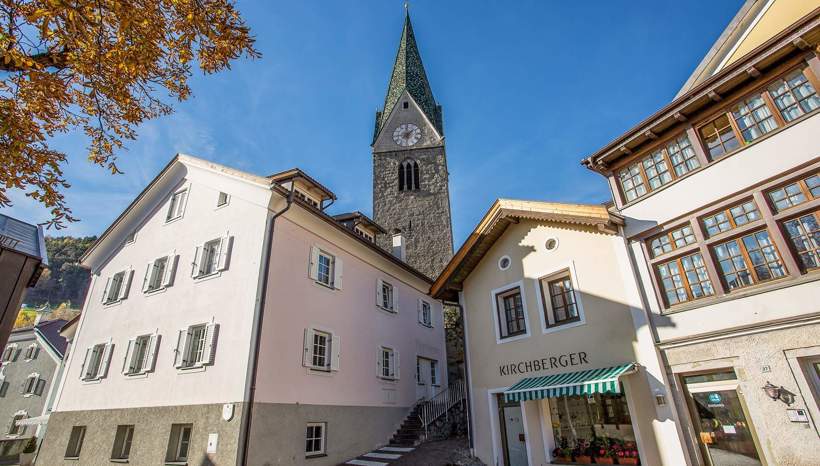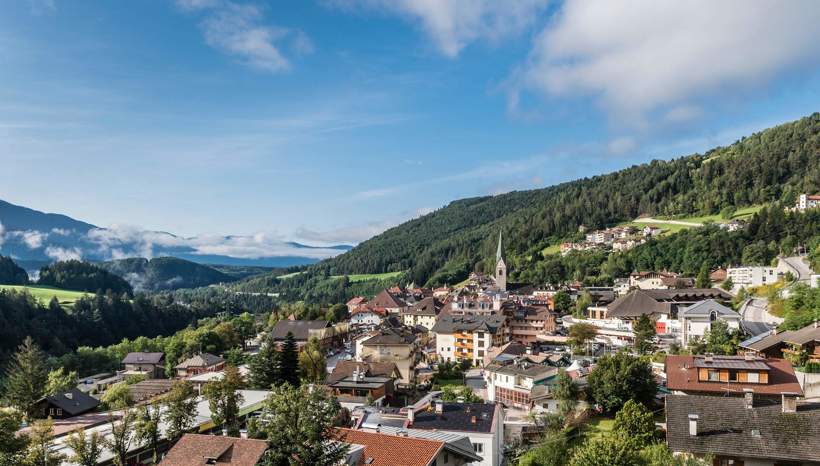 Bezienswaardigheden in Rio di Pusteria
De marktstad heeft een paar historische gebouwen en residenties die de moeite waard zijn om te bezichtigen. Vooral het landhuis Freyenthurn is indrukwekkend. De voormalige adellijke residentie herbergt nu een kloosterschool van de Zusters Tertiarissen.
De Rio di Pusteria Klause is zeker een bezoek waard. Het 15e-eeuwse complex met muren en torens is grotendeels bewaard gebleven en kan worden bezocht. Van tijd tot tijd vinden hier ook culturele evenementen plaats.
Het kerkplein van Rio di Pusteria ligt op een heuvel in het centrum van het dorp. Het plein diende ooit als marktplaats. Vandaag de dag zijn hier verschillende restaurants en cafés die uitnodigen om te blijven hangen en te genieten.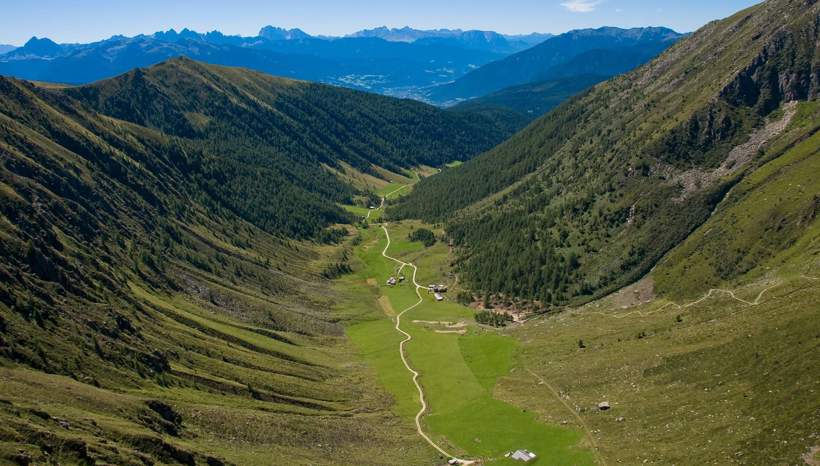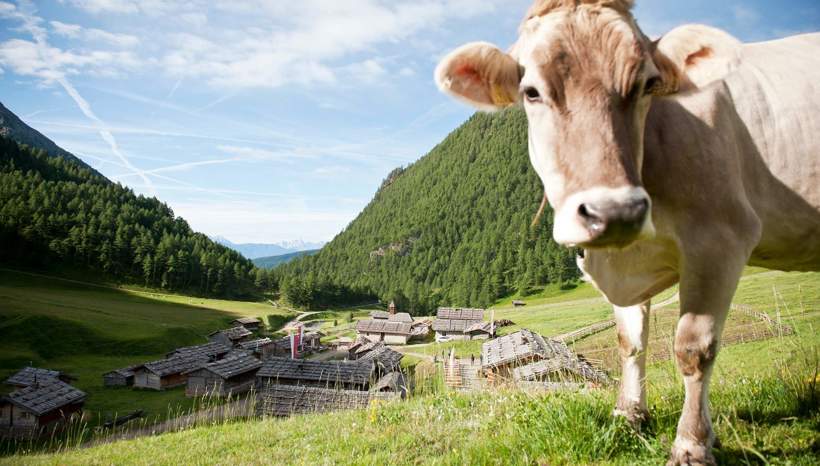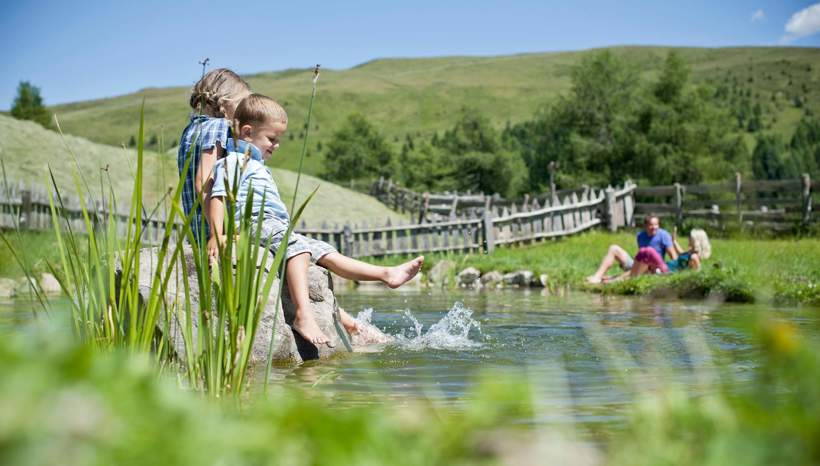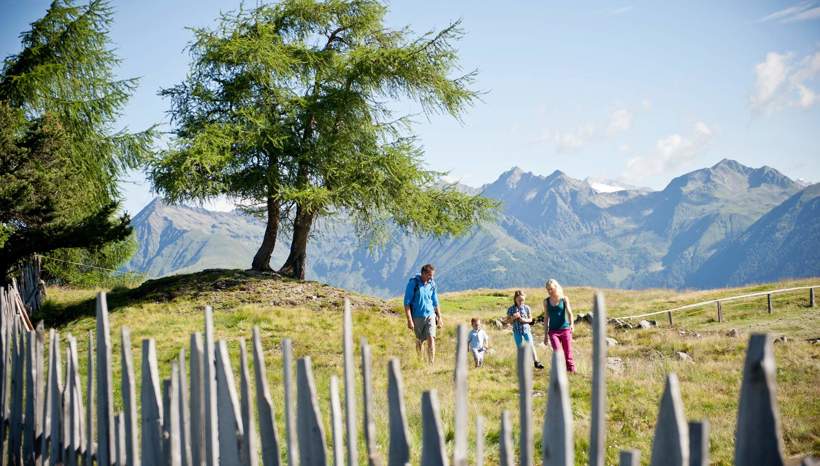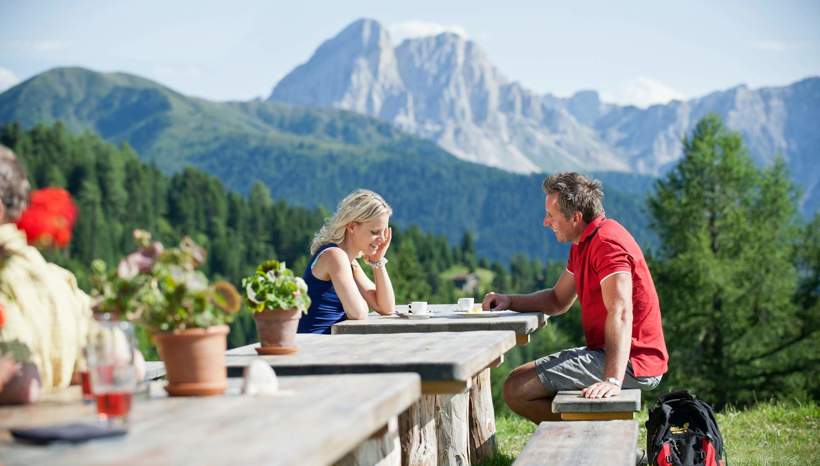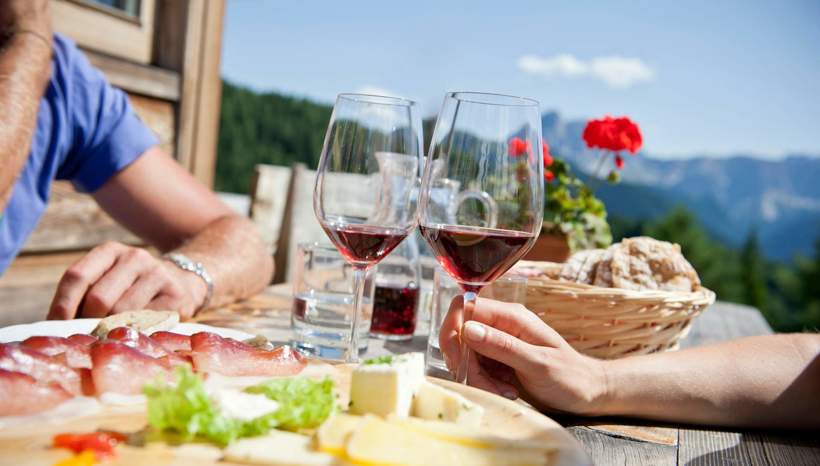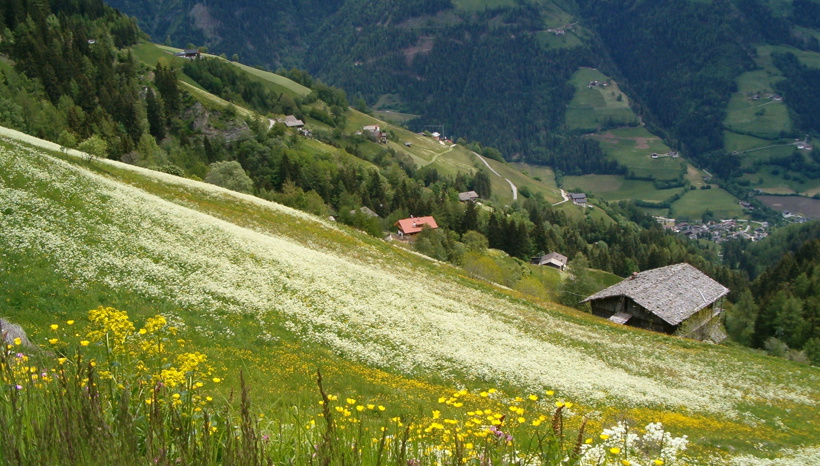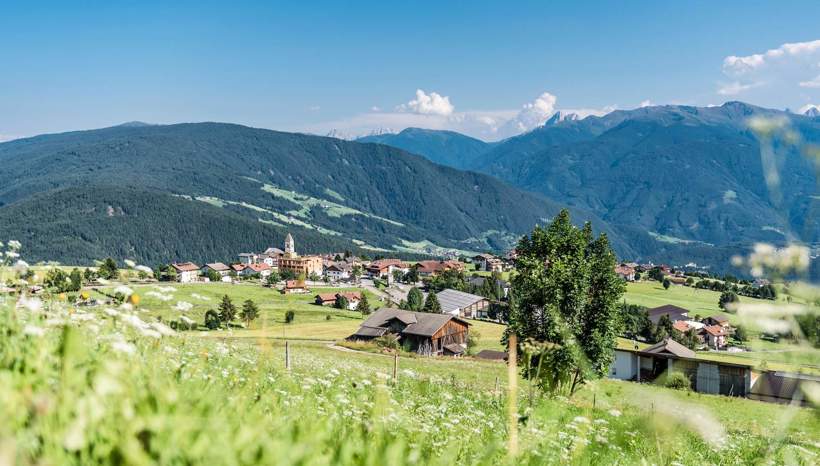 Voor wandelaars en fietsers
Talrijke paden en wegen leiden door het weidse alpenlandschap rond Rio di Pusteria, waar rustieke hutten het weer en de tijd trotseren. De vele gemarkeerde wandelpaden slingeren door een betoverende bergwereld en ook klimmen staat hier hoog in het vaandel.
Vanuit Rio di Pusteria brengt een kabelbaan je in een paar minuten naar Maranza, naar het gezinsvriendelijke wandelgebied Gitschberg Jochtal. In dit schilderachtige alpenlandschap kun je natuurlijk ook mountainbiken of gewoon ontspannen.
Fietsliefhebbers kunnen hun hart ophalen op het Pustertal fietspad, dat direct in Rio di Pusteria begint en helemaal naar Lienz in Oost-Tirol leidt.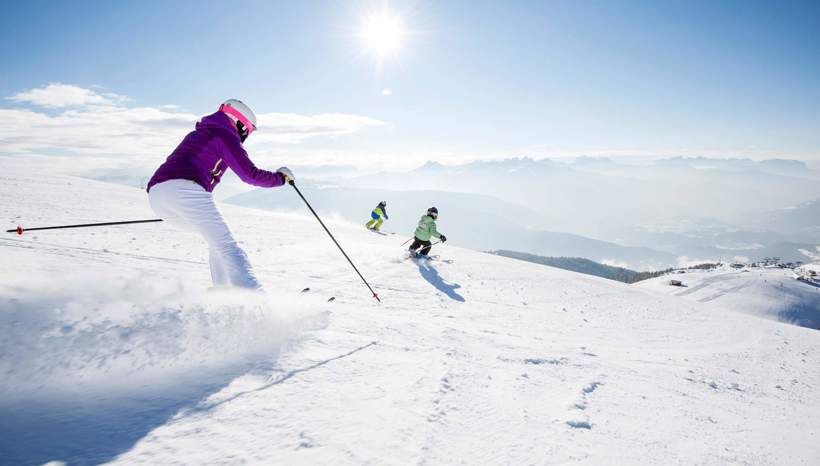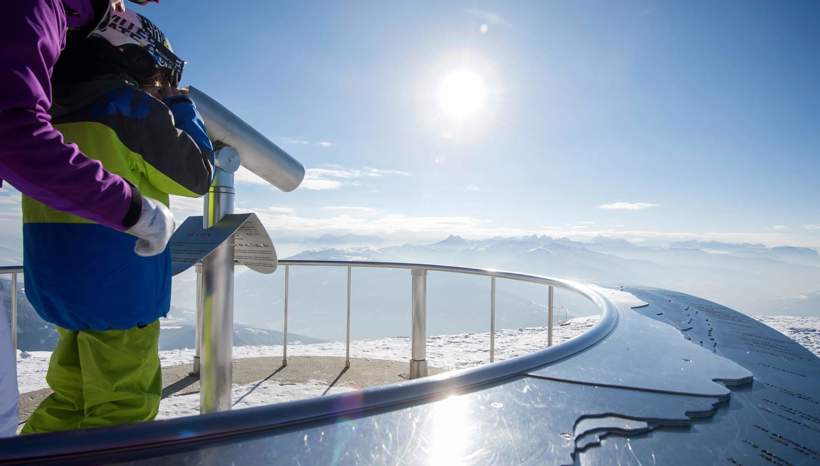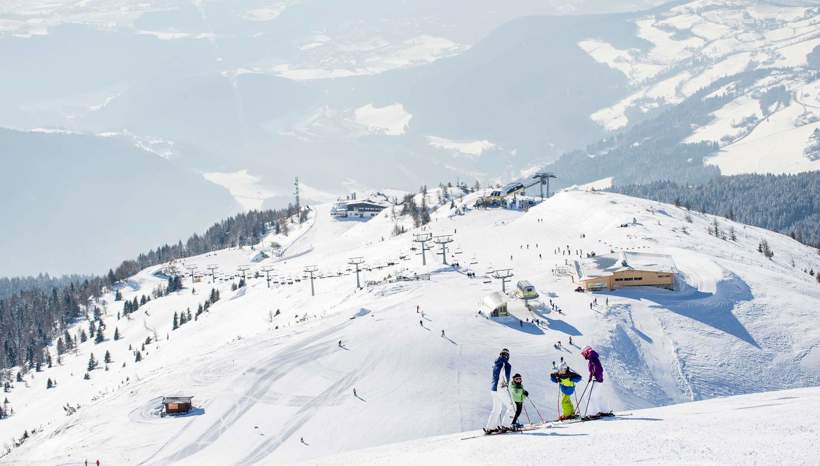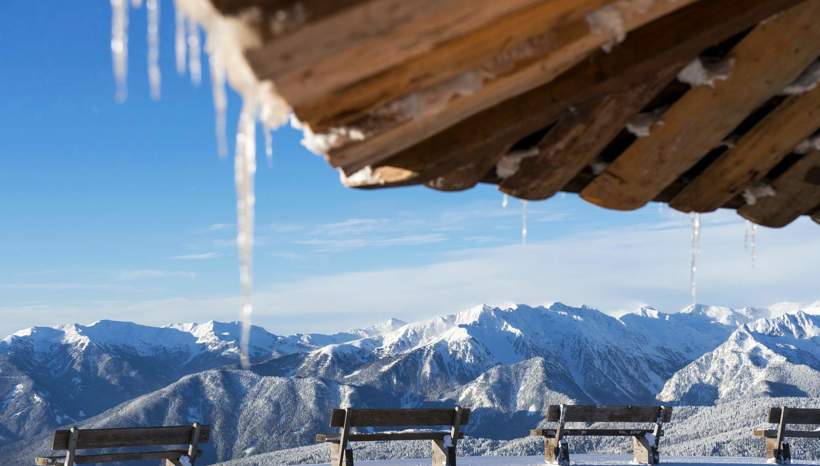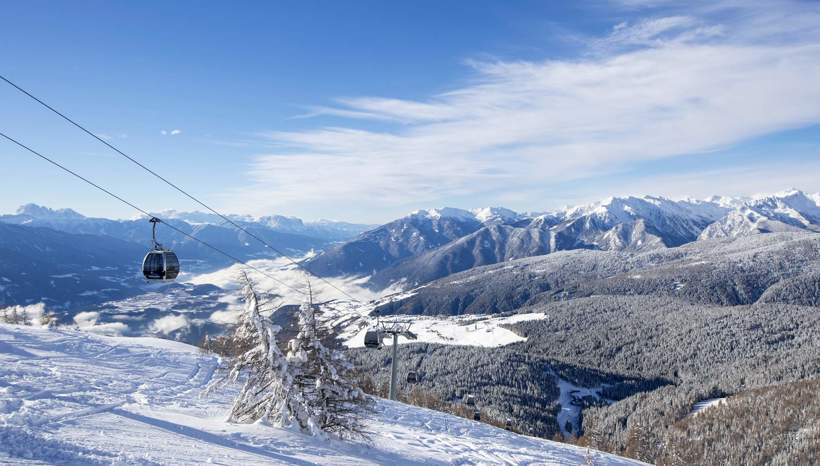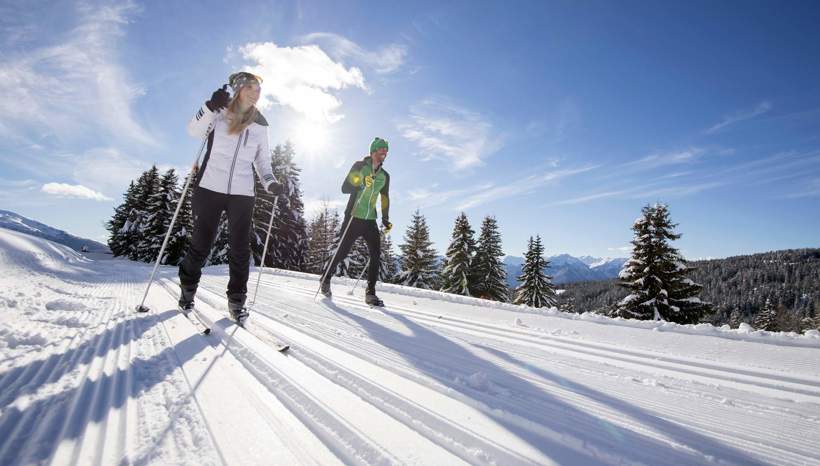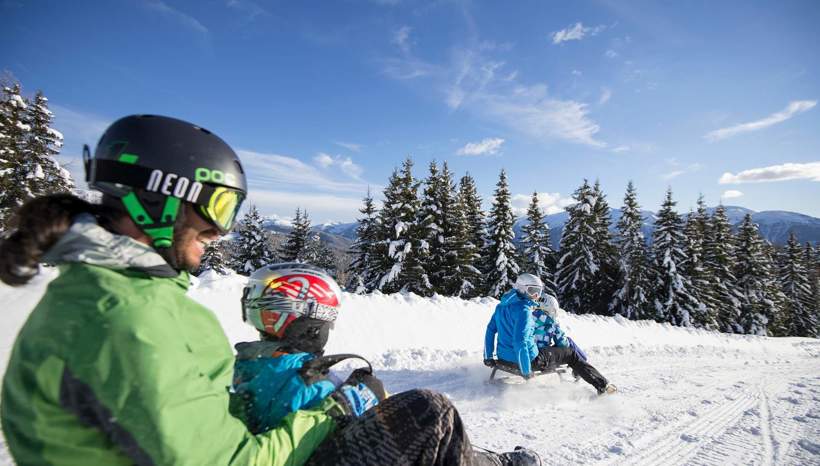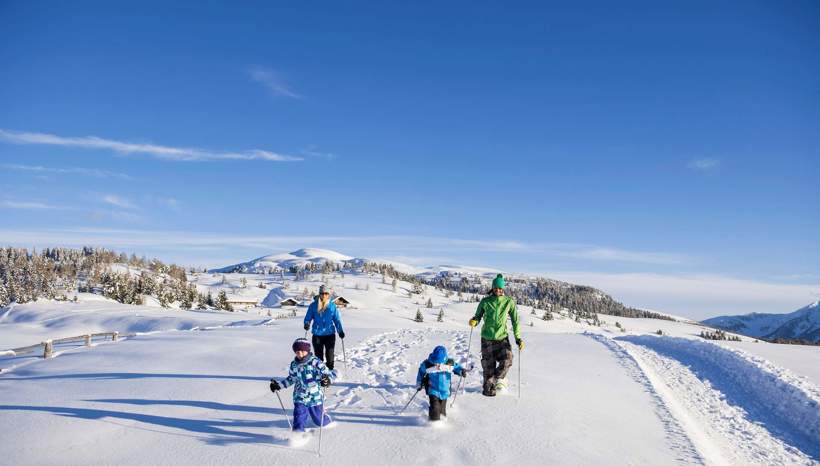 Wintermagie & skiplezier voor het hele gezin
Het gezinsvriendelijke skigebied Gitschberg Jochtal lokt met brede, zonnige pistes, uitnodigende skihutten en een fantastisch panoramisch uitzicht. Het is snel en comfortabel te bereiken vanuit Rio di Pusteria met de kabelbaan. In de omgeving zijn er prachtige natuurlijke rodelbanen, langlaufloipes, sneeuwschoenwandelingen en skitochten.