Vakantie in S. Andrea
"Thuis bij vrienden" - in S. Andrea is dit geen loze kreet, maar een tastbaar motto dat op veel plaatsen wordt toegepast. Niet voor niets geldt het kleine dorpje boven Brixen als een klein maar fijn en uiterst vriendelijk vakantieoord dat zijn belofte waarmaakt.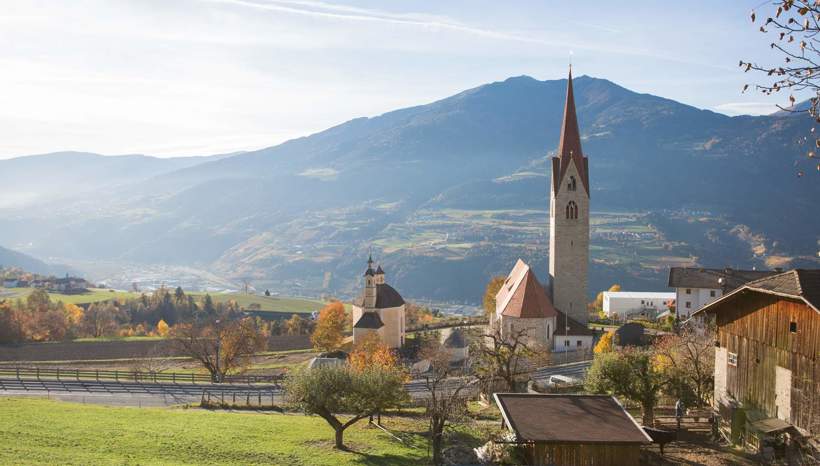 Het dorp, dat door zijn ongeveer 1500 inwoners soms liefkozend St. Anders wordt genoemd, ligt op ongeveer 970 meter boven zeeniveau op de lokale berg van Brixen , de Plose. De geschiedenis gaat vermoedelijk terug tot in de oudheid, de eerste schriftelijke vermeldingen dateren uit de 12e eeuw.
In het verleden was S. Andrea een typische verspreide nederzetting bestaande uit een kleine dorpskern met een parochiekerk en verschillende boerderijen die ver uit elkaar lagen. In de loop van de tijd kregen sommige gehuchten hun eigen kleinere kerken en kapellen, waarvan sommige dankzij hun artistieke fresco's nog steeds tot de bezienswaardigheden van het dorp behoren. Het nederzettingsgebied is ook steeds dichter geworden, zodat S. Andrea zich nu kan presenteren als een klein maar aantrekkelijk woon- en vakantieoord.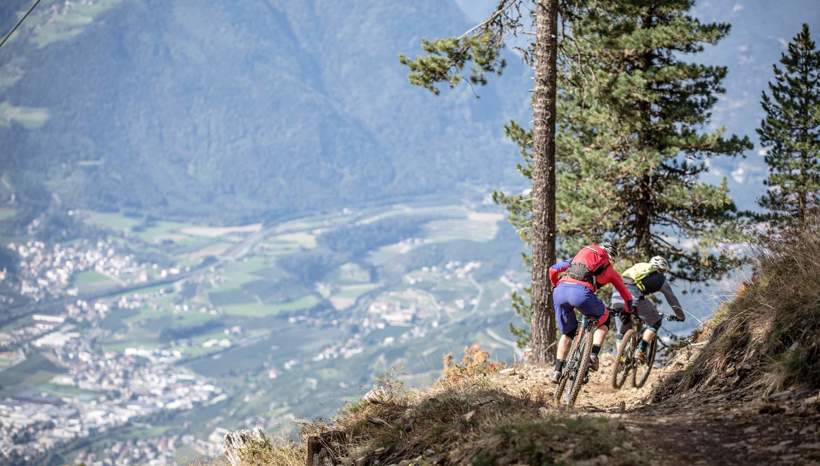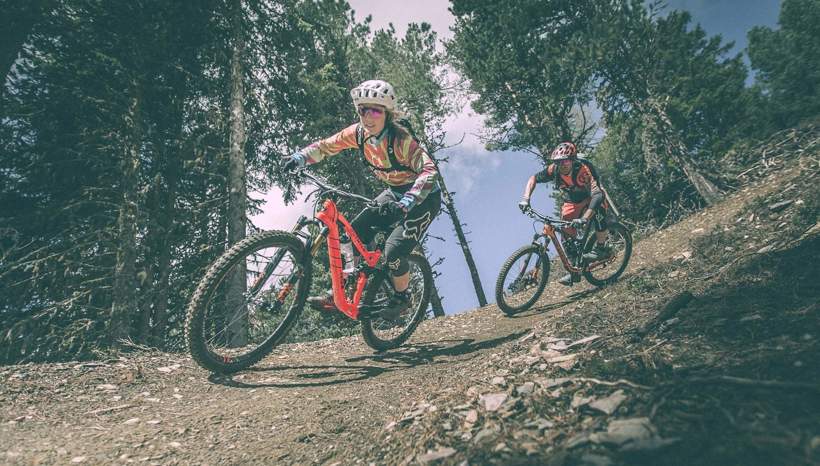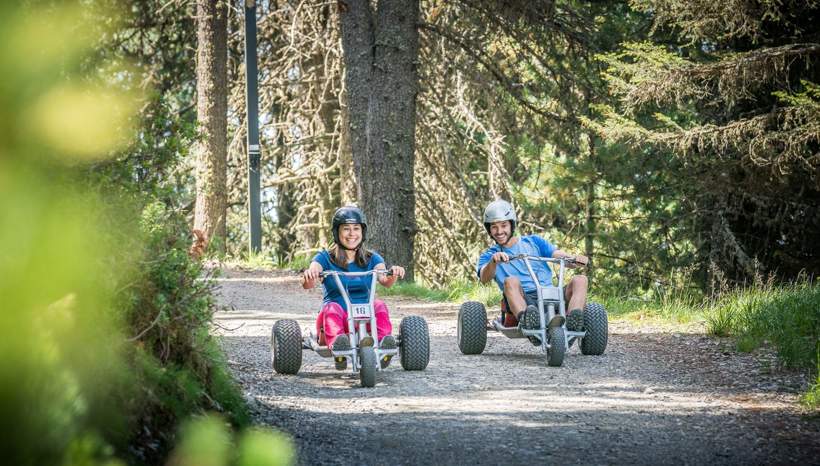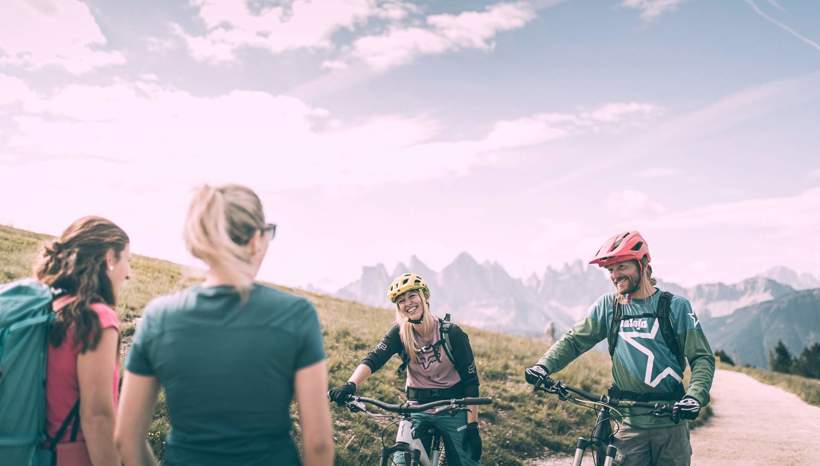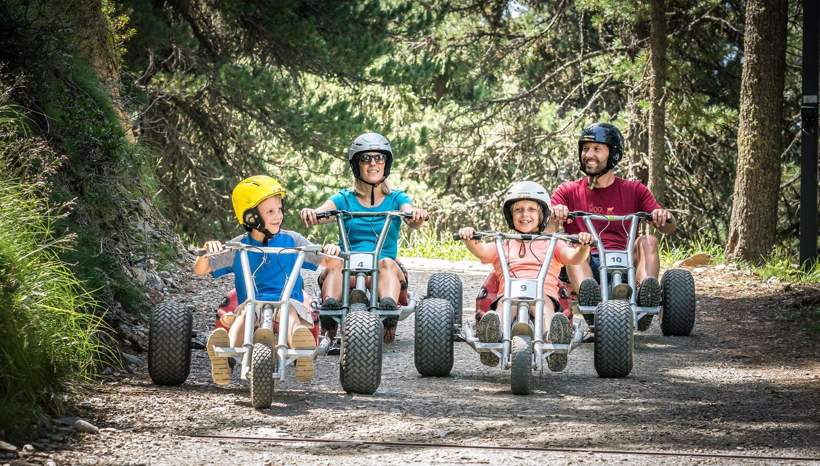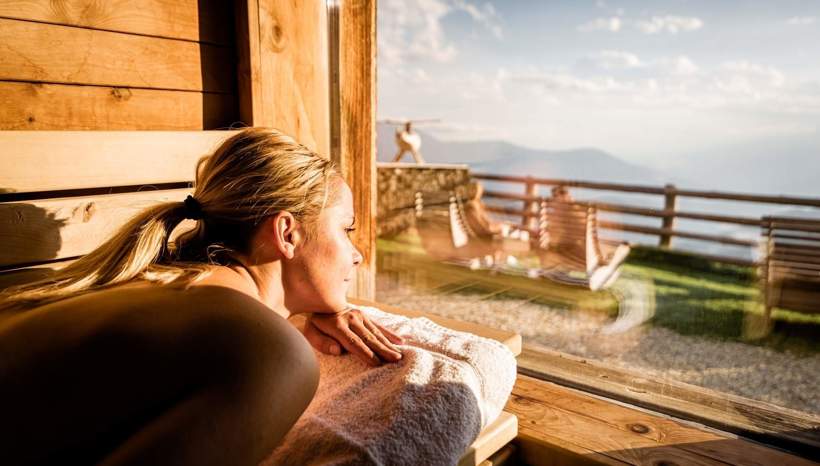 Zonnebaden op de beste panoramische locatie
Dankzij de prachtige panoramische ligging, hoog boven de bisschopsstad Brixen, is S. Andrea aan de ene kant bekend om zijn fantastische uitzicht op het Eisacktal en de omliggende bergen. Anderzijds is het gebied extreem zonnig, zodat je vooral in het zonlicht kunt genieten van de gevarieerde sport- en vrijetijdsactiviteiten in de buitenlucht.
Want of je nu leest in een ligstoel, wandelt, mountainbiket of downhill biket, tennist of motor rijdt op de pasweg naar de Würzjoch - dit alles is dubbel zo leuk in de felle zon en met het beste uitzicht in de verte.
In het koude seizoen houdt St. Andrä geenszins een winterslaap, maar verwelkomt het de vele skiërs en snowboarders die op magische wijze worden aangetrokken door de sneeuwwitte pistes. In S. Andrea bevindt zich het dalstation van het skigebied Plose, dat ongeveer 40 kilometer aan pistes biedt, waaronder de langste afdaling van Zuid-Tirol. Daarnaast is er een funpark, meerdere rodelbanen, verschillende skitochten, ritjes op paardensleeën en in ieder geval veel winterplezier voor het hele gezin.
Selected accommodations in St. Andrä