Wandelen met een kinderwagen
Veel gezinnen - met grote en kleine kinderen - willen tijdens hun vakantie in de bergen niet alleen ontspannen in het hotel of wandelen door het dorp, maar ook de wijdere omgeving verkennen.
Het gevarieerde landschap van Zuid-Tirol is immers bijzonder geschikt om te wandelen - zelfs voor de allerkleinsten. Want talrijke ontspannende wandelingen maken het voor het hele gezin mogelijk om tijd door te brengen in de frisse berglucht en de natuur.
Vooral met pasgeborenen en peuters tot anderhalf/twee jaar zijn buitenactiviteiten niet bepaald gemakkelijk. Gelukkig zijn er in Zuid-Tirol veel paden, vooral boswegen en fietspaden, die je gemakkelijk kunt gebruiken met zogenaamde trekking- of outdoor-kinderwagens. Dankzij deze buggy's met aangepaste banden, schokdempers, remmen en veiligheidssystemen kunnen zelfs baby's deelnemen aan de leuke uitstapjes in de bergen.
Wandelingen voor jong en oud
Als je bijvoorbeeld je gezinsvakantie in het Val Venosta doorbrengt, is een excursie naar de Schliniger Alm een goed idee. Vanuit het centrum van Schlinig bereik je de alm in ongeveer twee uur via een comfortabel, deels geasfalteerd pad. Daar kunnen de kleintjes ongestoord spelen en zich naar hartenlust uitleven.
In de vakantieregio Merano en omgeving is onder andere de wandeling naar de Leadner Alm geschikt voor kinderwagens. Neem vanaf het startpunt in Avelengo pad nummer 16 naar de betreffende alm. De weg is gedeeltelijk geasfalteerd, maar er zijn enkele zwaardere stukken in het bos. Op de top word je echter beloond met een prachtig panorama en op de terugweg kun je een omweg maken naar de zogenaamde Knottenkino, een ander mooi uitkijkpunt. Al met al duurt deze tocht ongeveer vier uur.
In de omgeving van de provinciehoofdstad Bolzano is de wandeling naar de Gschnofer Stall een aanrader. Vanuit San Genesio Atesino rijd je eerst naar het restaurant Edelweiß en daar parkeer je. Via een onverhard bospad bereik je het hoogplateau van de Salten met zijn weiden en alpenweiden en vervolgens de Gschnofer Stall. Daar begint het wat steilere pad met nummer 7, dat vervolgens weer op een bosweg in de richting van restaurant Edelweiss uitkomt. Als je pad nummer 7 volgt, kom je na in totaal ongeveer drieënhalf uur terug bij het beginpunt.
Er zijn ook verschillende wandelingen in het Pustertal die je met je kinderen kunt maken. Vanuit het mooie Braiesdal is er bijvoorbeeld een twee uur durend, licht stijgend pad dat geschikt is voor kinderwagens naar de Grünwaldalm.
Images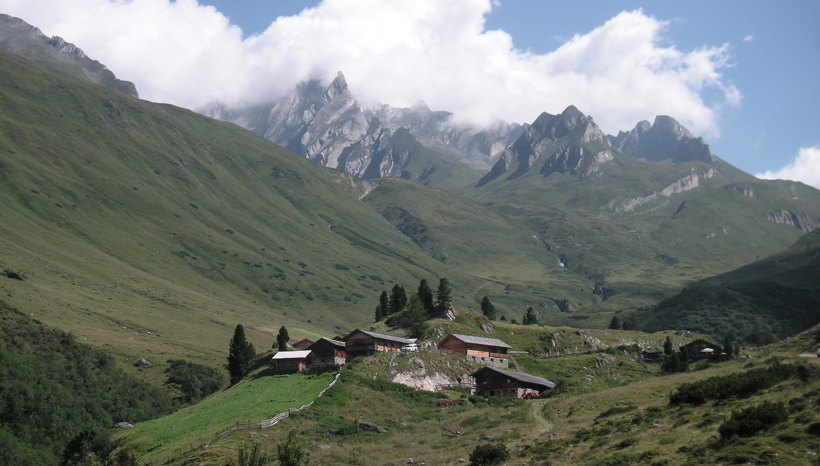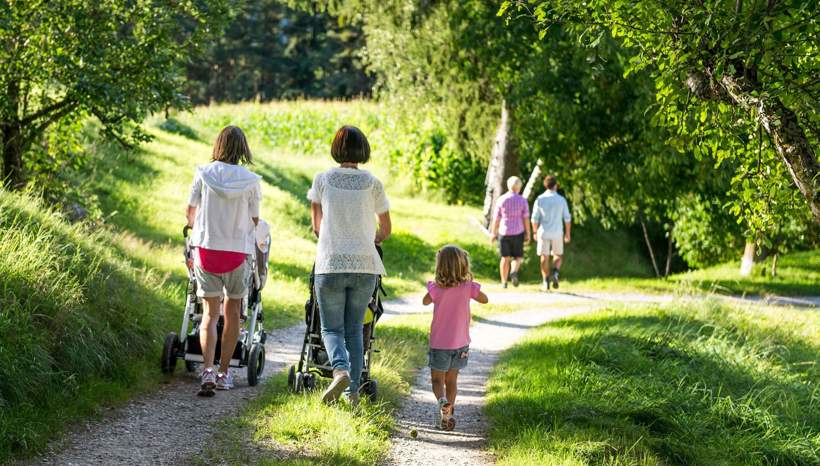 Selected accommodations in South Tyrol