Hoe Zuid-Tirol eet
De traditionele Zuid-Tiroler keuken en vooral de ouderwetse eetgewoonten zijn niet voor calorieëntellers.
Want als je het heel serieus neemt, eet Zuid-Tirol vijf keer per dag - en niet te zuinig en niet bepaald vetarm.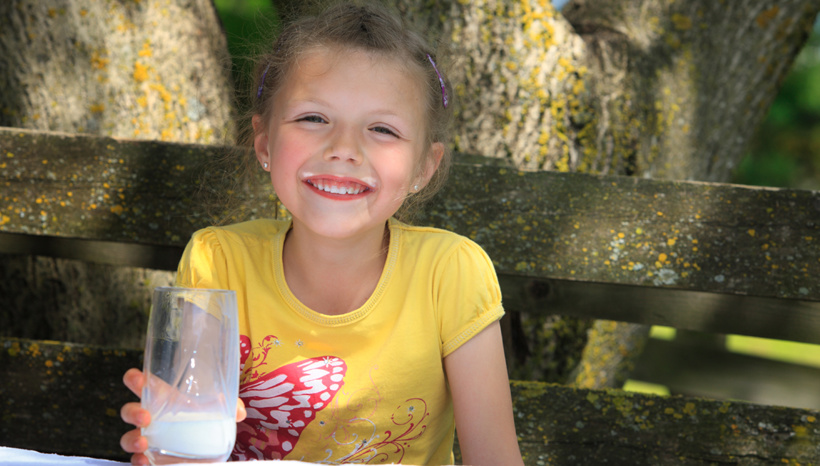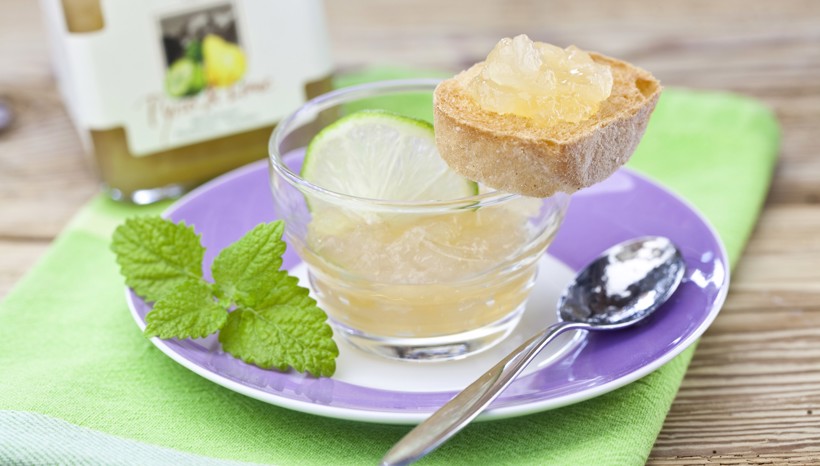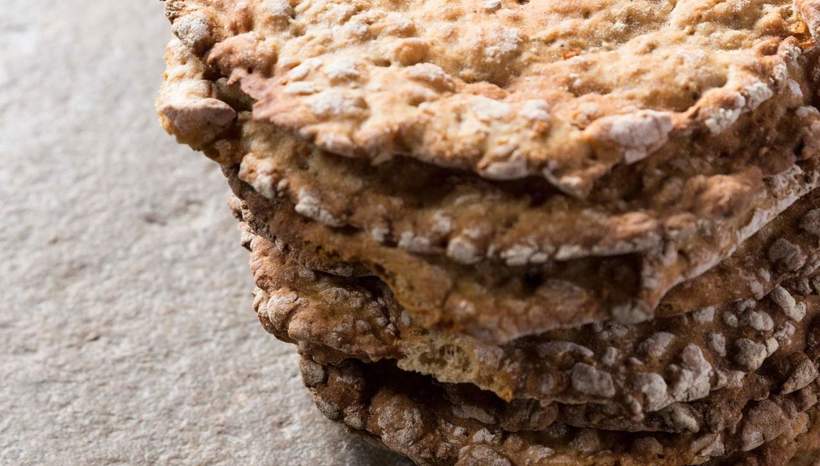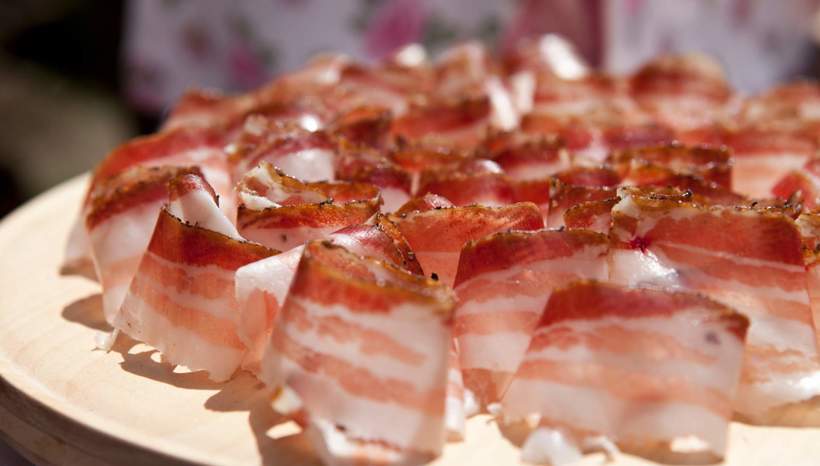 Ontbijt
Zoals overal ter wereld beginnen Zuid-Tirolers de dag met een kop koffie, een broodje met Nutella of jam, of misschien wat muesli. Het ontbijt van onze grootouders was heel anders: Brandende soep van water, geroosterd meel en een beetje melk, vergezeld van stukjes hard brood.
Nodern
Met zo'n ontbijt is het geen wonder dat opa en oma om 9 uur 's ocht ends alweer honger hadden, ze waren immers meestal al vanaf 5 uur 's ochtends in de schuur bezig. Hoewel veel normale ontbijteters het tegenwoordig zonder "Neindern" doen (d.w.z. om 9 uur 's ochtends iets eten), is het nog steeds een traditie in sommige beroepsgroepen, vooral onder bouwvakkers die zwaar lichamelijk werk doen. Vroeger aten ze om 9 uur een Schüttelbrot met kaas, aardappelen of, in goede jaren of als het werk bijzonder zwaar was, soms spek of worst. Tegenwoordig wordt het klassieke "Speckbrot" nog steeds geserveerd bij de "Neindern", maar steeds vaker wordt er ook vers fruit geserveerd.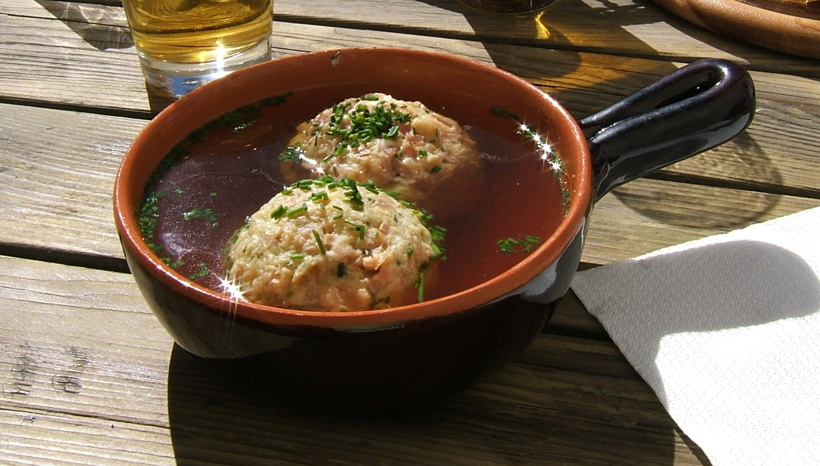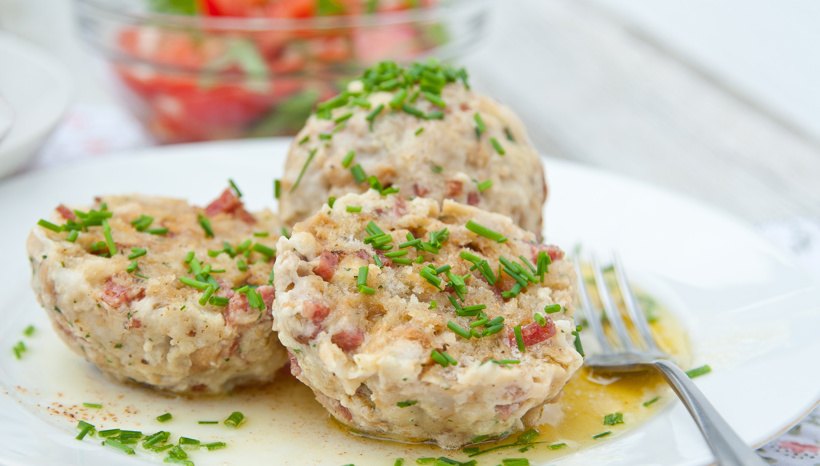 Lunch
In grootmoeders tijd werden knoedels dag in dag uit als lunch geserveerd. Elke dag kookte de boerin vastenknoedels. Soms met soep, soms zonder, in slechte jaren zonder spek, in goede jaren soms met. Ze kookte ook graag Erdäpfelblattln (gebakken aardappelflapjes) met kool. Vlees werd alleen op speciale feestdagen geserveerd en worst en spek werden ook spaarzaam gebruikt. Vaak brachten de kinderen eten naar de mannen op het land. Tegenwoordig eten de mensen liever pasta in alle variaties of andere Italiaanse en internationale lekkernijen voor de lunch.
Marende
Voor de Zuid-Tirolers zijn drie maaltijden niet het einde van de dag. Want 's middags gaan ze naar de Marende. Vroeger bestond die uit spek, als dat er was, kaas en brood en een glas wijn. Tegenwoordig worden spek en kaas alleen nog als Marende geserveerd als je op reis bent in de Zuid-Tiroolse bergen; anders schep je meestal een yoghurtje op of eet je een banaan.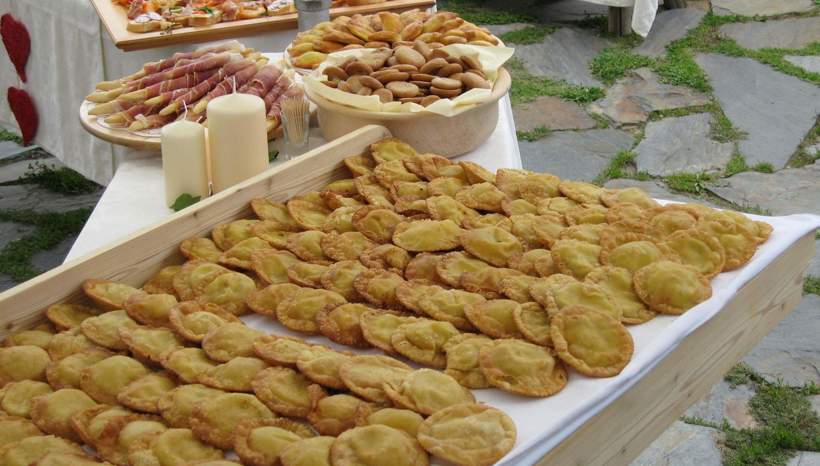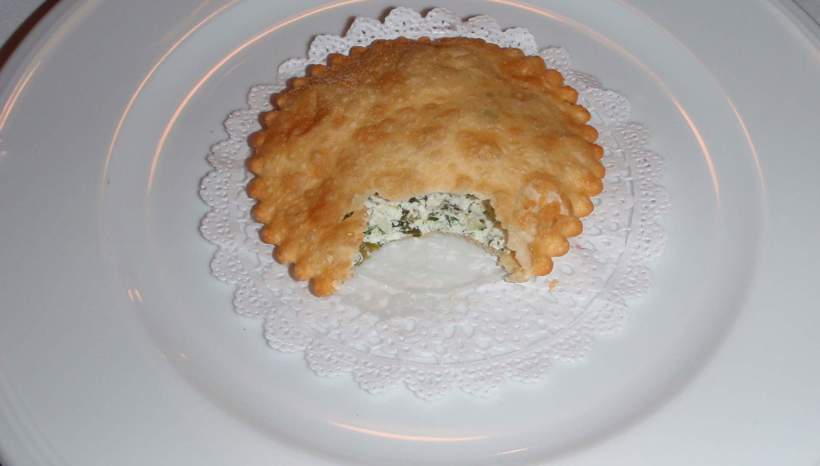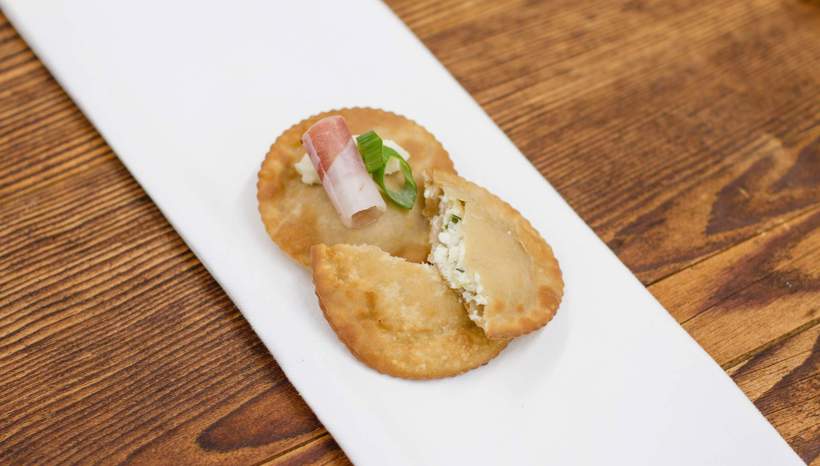 Diner
s Avonds eten wij Zuid-Tirolers erg vroeg in vergelijking met de rest van Italië. Namelijk rond 7 uur 's avonds. In hun kindertijd aten onze grootouders weer knoedels, soms in een "plentener" variant (met boekweitmeel) en als het bakdag was, aten we donuts met jam of tirtlan. Tegenwoordig gaan we vaak pizza eten, velen eten een lichte salade en sommigen een warme soep of pasta.
Veel Zuid-Tirolers hebben dus nog steeds vier of vijf maaltijden per dag nodig, ook al zijn de ingrediënten veranderd. Wat in grootmoeders tijd werd geserveerd, kun je vandaag proeven op verschillende specialiteitenweken, in landelijke herbergen of op boerderijen. Eet smakelijk!
Selected accommodations in South Tyrol