Typische Zuid-Tiroolse gerechten & producten
Ruibnkraut en Erdäpflblattlan, Greaschtl en Graukas, Krapflan en Knedl - al deze Zuid-Tiroler specialiteiten vinden hun oorsprong in de landelijke keuken. In deze woordenlijst leggen we de belangrijkste culinaire termen uit die je in Zuid-Tiroler herbergen, restaurants, berghutten en Buschenschänken op het menu vindt.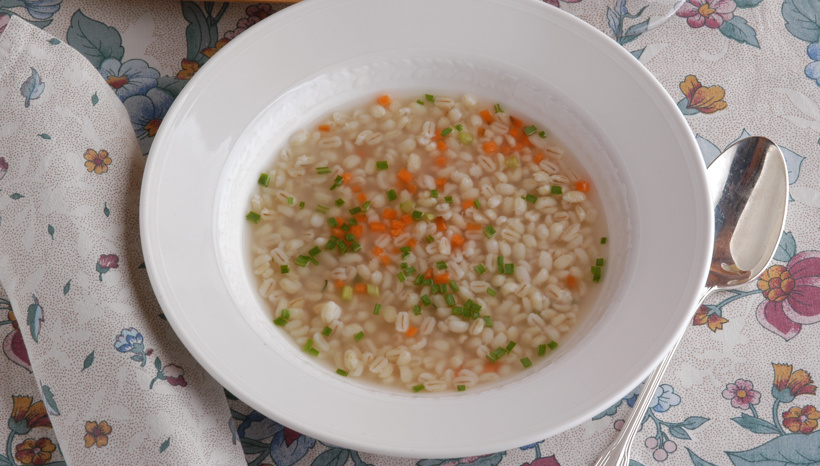 Äpflkiachln (appelkoeken): appelschijfjes gebakken in heet vet en bedekt met een melk-ei-beslag.
Bockans (Bockenes): Geroosterde geit
Buchtln (Buchteln): gistgebak gevuld met jam, gebakken in de oven en vervolgens geserveerd met vanillesaus
Buxile: zaden van de fenegriekplant
Erdäpflblattlan: bladeren van aardappeldeeg gebakken in heet vet en geserveerd met zuurkool
Frittaten: in reepjes gesneden pannenkoeken; populair soepingrediënt
Gerschtnsuppe (gerstensoep ): stevige soep van gerolde gerst met gerookt vlees, aardappelen en groenten
Grantn: veenbessen; veenbessenjam is een populair bijgerecht bij wildgerechten, Kaiserschmarren (pannenkoeken) en Wiener Schnitzel (schnitzel)
Graukas (grijze kaas): magere kaas gemaakt van de magere melk die overblijft na de boterproductie; Ahrntal Graukäse is vooral bekend om zijn onmiskenbare kruidige aroma, dat hij krijgt na enkele weken rijping.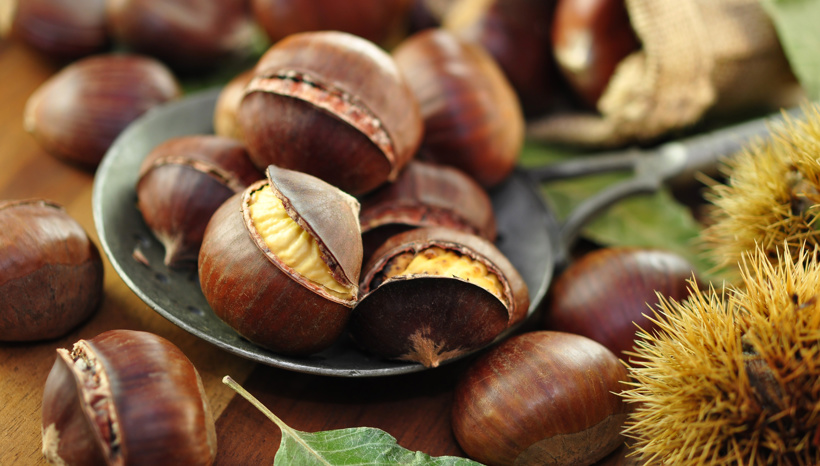 Greaschtl (Tiroler Gröstl): Schotel van gekookte aardappelen, gesauteerd in een pan met olie, uien en reepjes gekookt rundvlees.
Gselchtis (Geselchtes ): gezouten en warm gerookt vlees, meestal varkensvlees.
Kaminwurzn (Kaminwurze): Licht gerookte en luchtgedroogde droge worst, die wordt geserveerd met Brettljause (snacks).
Keschtn: Zoete kastanjes
Knedl (knoedel): Knoedel; er zijn allerlei soorten knoedels in Zuid-Tirol.
Kniakiachl (Knieküchle): rond gistgebak met een holte in het midden, dat na het bakken in heet vet met jam wordt gevuld; in Oostenrijk ook bekend als Bauernkrapfen en in Beieren als Auszogne.
Krapflan (Krapfen): Gefrituurd deeg met of zonder vulling.
Marillnknedl (Marillenknödel): zoete knoedels gemaakt van aardappel- of kwarkdeeg, met een abrikoos in het midden, geserveerd met gebruind broodkruim en boter, suiker en kaneel.
Muas/ Muis (Mush): een soort pap gemaakt van melk, bloem en boter, geroerd in een pan.
Niggilan: kleine gistbeignets zonder vulling
Nuier: nieuwe, nog gistende wijn (Federweißen/Federroten of Sturm)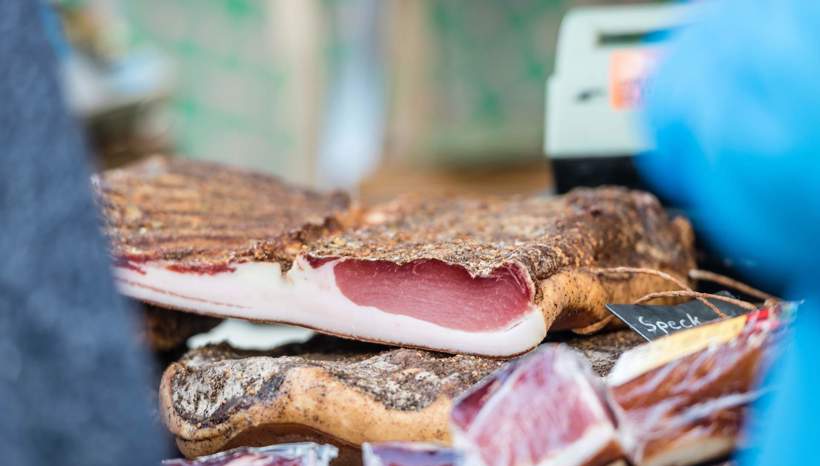 Pressknedl: Platte kaasknoedels die eerst gebakken en dan gekookt worden.
Ribisl (Krenten): Krenten
Rohne: Rode biet
Saure Suppe: Soep met pens
Schlutzer (Schlutzkrapfen): knoedels gevuld met spinazie en kwark of gezeefde aardappelen, gemaakt van tarwe- en roggemeel en gekookt in kokend water
Schüttelbrot: knapperig, hard en dun plat brood
Schöpsans (Schöpsernes): Geroosterd schaap of lam
Schwarzplente: Boekweit
Siaßer: zoete, ongegiste druivenmost
Zuid-Tiroler Speck: mild gerookte en aan de lucht gedroogde rauwe ham met kruidenkorst
Surfleisch: gezouten varkensvlees
Strauben: spiraalvormig gebak gegoten in heet vet; geserveerd met poedersuiker en cranberryjam
Tirtlan: bladerdeegvellen gevuld met kwark, spinazie of kool en gebakken in vet.
Selected accommodations in South Tyrol