Zuid-Tiroler kwaliteitsproducten
Wat is je het meest bijgebleven als je terugkomt van een vakantie in Zuid-Tirol? Een vraag die moeilijk te beantwoorden is als je hier zelf woont.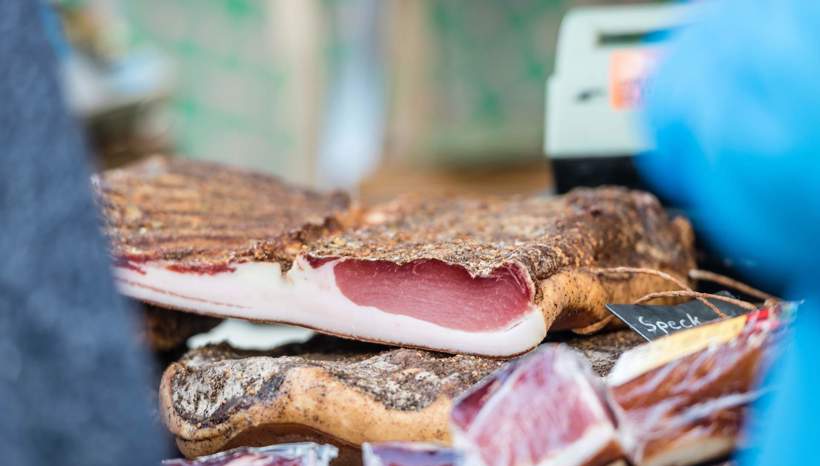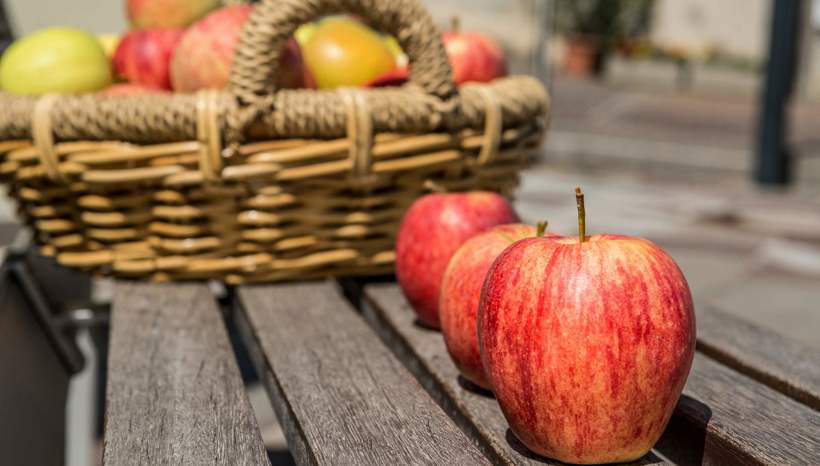 Van menig Zuid-Tiroler hoor je bijvoorbeeld: elke mooie bergervaring. En dat gaat onvermijdelijk gepaard met eten, zoals lekker Speckbrot (spekbrood), zelfgemaakte vlierbessen- of bessensap en een beetje notenchocolade.
Lifestyle made in Zuid-Tirol
Bij een dag in de bergen hoort altijd een zekere beloning. Deze bestaat meestal uit een apfelstrudel en een cappuccino, gevolgd door een shandy, afhankelijk van je stemming. Dit lijkt nu misschien allemaal een beetje gekunsteld, maar vooral als het gaat om de Marende op de berg en in de berghut, komt het cliché dat je van de Zuid-Tirolers hebt eigenlijk overeen met de werkelijkheid.
Als je dag in dag uit in Zuid-Tirol leeft, merk je niet eens dat er op veel plaatsen een lekker stukje spek in de voorraadkast hangt, dat in juni de vlierbloesems in suikersap worden gezet voor siroop en dat bijna niemand appels uit Zuid-Tirol kan weerstaan. Alleen al uit principe worden er voornamelijk lokale producten gekocht en gebruikt. Je weet wat je hebt.
De kwaliteit van producten uit Zuid-Tirol - van brood tot melk, kaas en appels tot schnaps of spek - merk je pas als je ergens anders woont. Je verlangt naar goede, harde Schüttelbrot, donkere Breatln en echt zoete en natuurlijke bijenhoning.
Zuid-Tiroler kwaliteitsproducten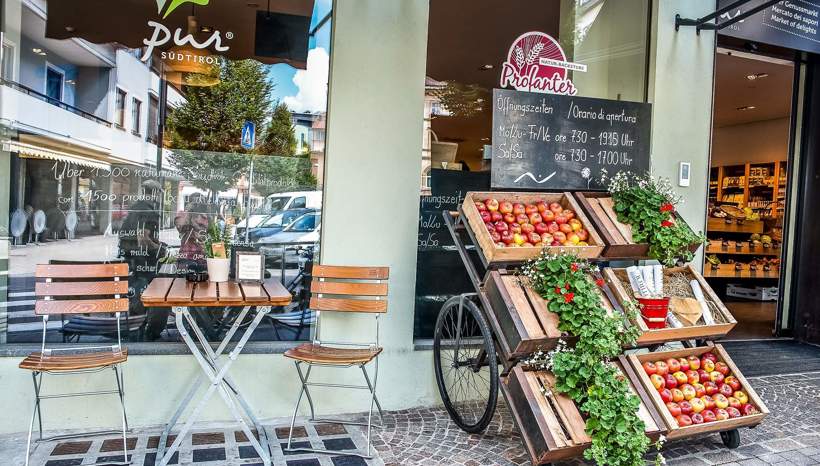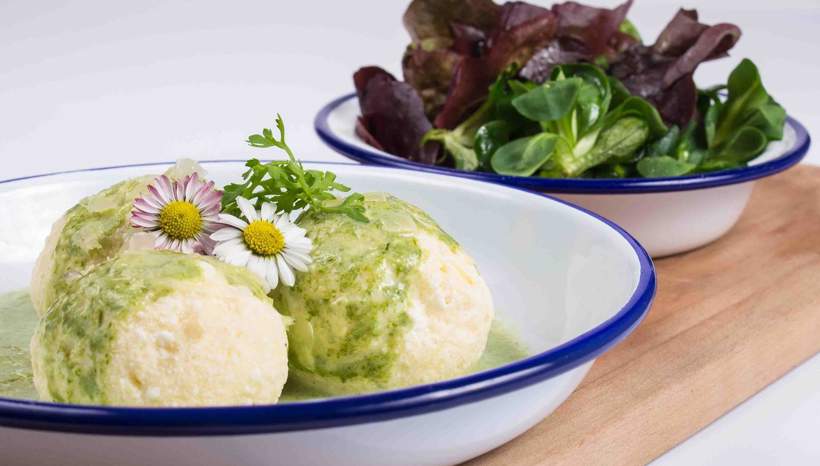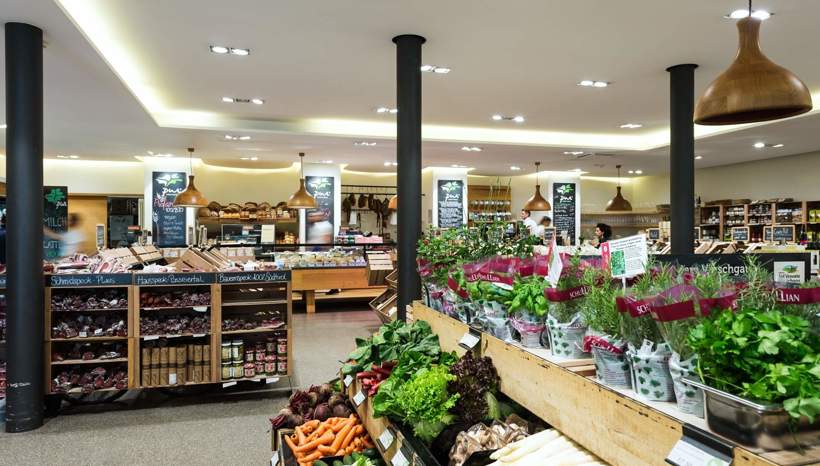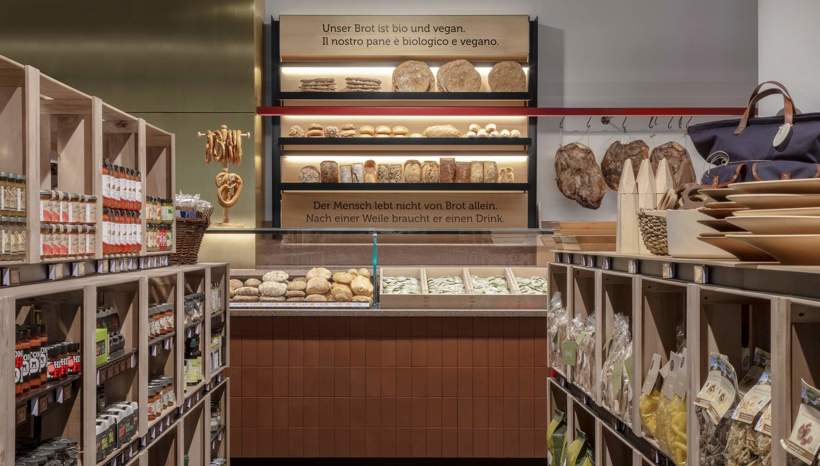 Pur Zuid-Tirol
De genietmarkt Pur Zuid-Tirol wil levensvreugde inspireren door duurzaam en regionaal genieten. Regionale teelt, productie en grondstofbesparende consumptie staan op de voorgrond - waardoor het genieten van wijn en diverse seizoensproducten een waar genot wordt!
De partners van Pur Zuid-Tirol zijn gepassioneerde en moedige producenten die hun producten perfect kennen en zelf bereiden. Dit resulteert in de beste wijnen en natuurlijke producten die inspireren. Op de gourmetmarkten in Zuid-Tirol kunnen fijnproevers er ook ter plekke van genieten.
Gebruik de kortingscode suedtirol23 om €10 korting te krijgen op aankopen in de online shop (vanaf een winkelwagenwaarde van €50): www.pursuedtirol.com.
Selected accommodations in South Tyrol