Specialiteiten uit Zuid-Tirol
De uitstekende keuken van Zuid-Tirol is zonder twijfel een van de belangrijkste redenen waarom gasten hier hun vakantie willen doorbrengen. Natuurlijke en regionale producten worden door de uitstekende koks omgetoverd tot smakelijke gerechten.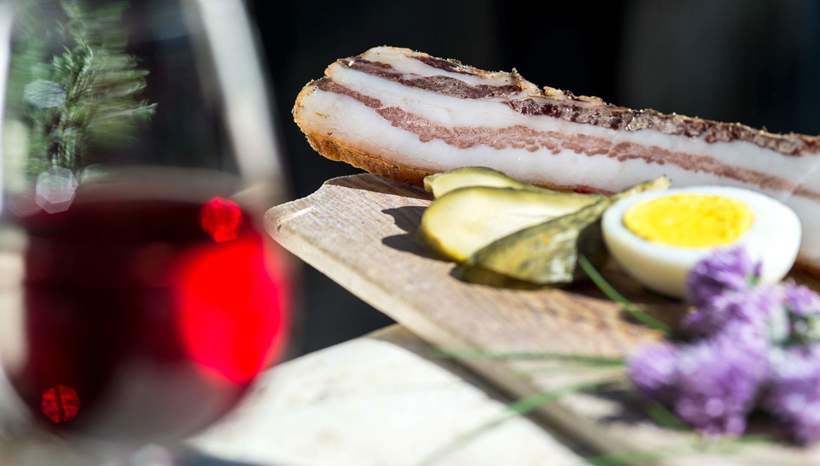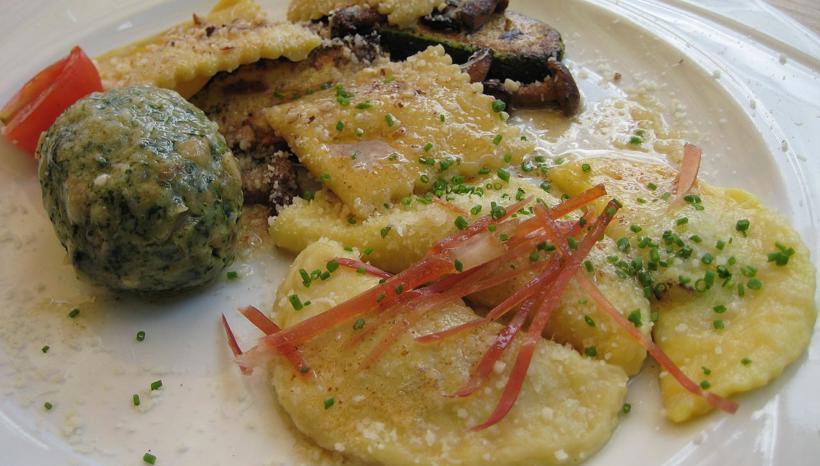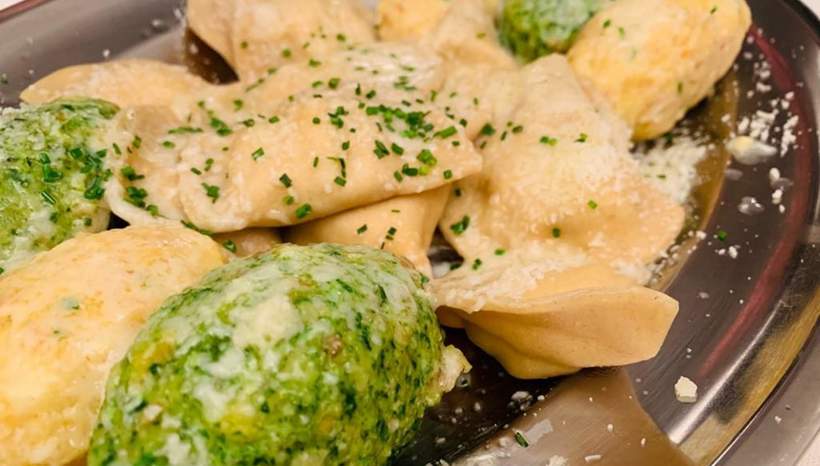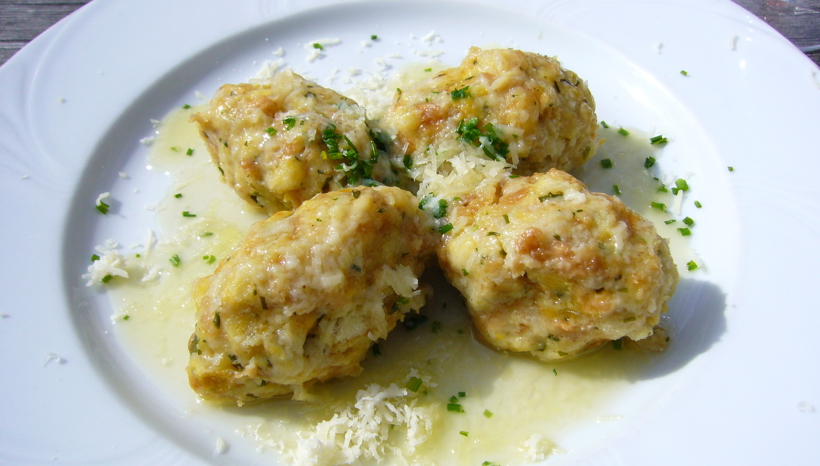 Zelfs de presentatie van de afzonderlijke gerechten, de aroma's die uit de keukens van bekroonde restaurants en rustieke herbergen komen, doen de harten van fijnproevers sneller kloppen.
De culinaire traditie in Zuid-Tirol is zeer gevarieerd. Het combineert Italiaanse, Oostenrijkse en Duitse lekkernijen voor een unieke en lonende smaakervaring.
Apfelstrudel, gerstesoep, knoedels, goulash en Strauben zijn slechts een greep uit de typische gerechten van Zuid-Tirol. De typische Brettljause met spek en kaas, misschien geserveerd met venkel of Schüttelbrot, maken ook deel uit van de mix. Wat vroeger een eenvoudige middagsnack was, overtuigt nu fijnproevers als een typisch culinair hoogtepunt.
Een heerlijke maaltijd in gezellig gezelschap is altijd een echte traktatie tijdens een vakantie in Zuid-Tirol en neemt je mee op ontdekkingsreis.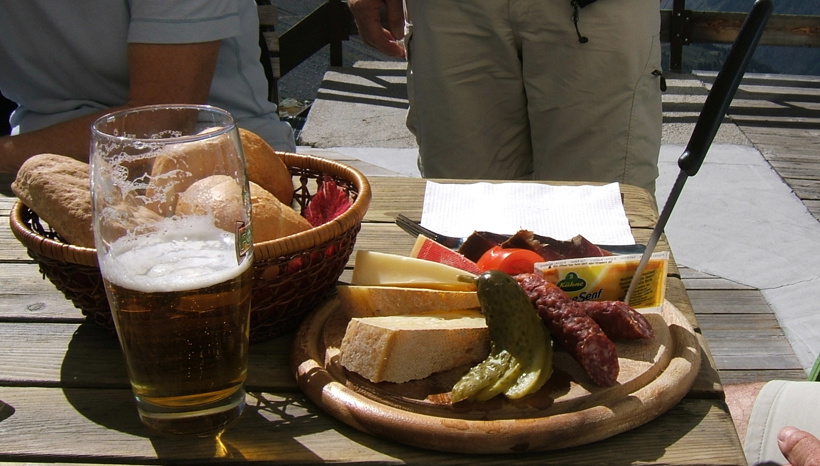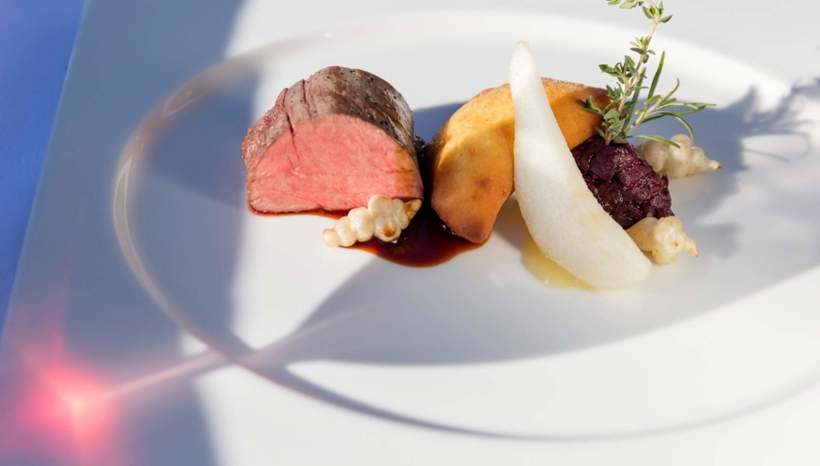 De populairste gerechten in Zuid-Tirol
Zuid-Tirol biedt een grote verscheidenheid aan lekkernijen, die bezoekers pas echt leren kennen door ze te proeven.
Onder de voorgerechten zijn knoedels zeker het bekendste gerecht. Knoedels zijn er in alle soorten: met spinazie, kaas, spek, rode biet, in geperste vorm, als soepgarnituur, gewoon met gebruinde boter en zelfs zoete versies met kwark-, chocolade- of abrikozenvulling.
Met zelfgemaakt pastadeeg maak je bijvoorbeeld de typische Schlutzkrapfen geserveerd met bruine boter en bieslook of Spätzle in ham-roomsaus. Ideaal op koude winterdagen is de traditionele gerstesoep met tirtlan als bijgerecht. Deze zijn gemaakt van noedeldeeg met roggemeel en zijn gevuld met kwark en spinazie, aardappelen of zuurkool.
Een van de bekendste hoofdgerechten is zonder twijfel de uitstekende Geröstl op basis van vlees met geroosterde aardappelen. Daarnaast zijn geroosterde aardappelen met eieren en Zuid-Tiroler spek, een rund- of varkensfilet van lokale producenten geserveerd met paddenstoelen uit de streek of zuurkool, de populaire Wiener Schnitzel met cranberryjam, aardappelrösti of gebakken forel uit de lokale rivieren en meren een echte traktatie.
En last but not least - presenteren we graag de populairste desserts. Tijdens een bezoek aan Zuid-Tirol kun je genieten van apfelstrudel, Buchteln met vanillesaus, Strauben en Kaiserschmarrn, warme frambozen, Krapfen, boekweitkoek, kwarktaart en andere lekkernijen.
Zuid-Tirol is een paradijs voor fijnproevers!
Selected accommodations in South Tyrol