Apfelstrudel uit Zuid-Tirol
Strudel met appels is een bijzonder populair dessert in Zuid-Tirol.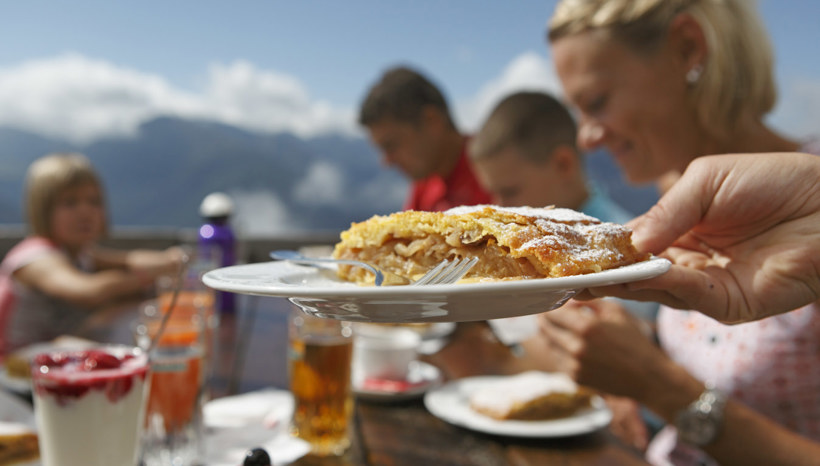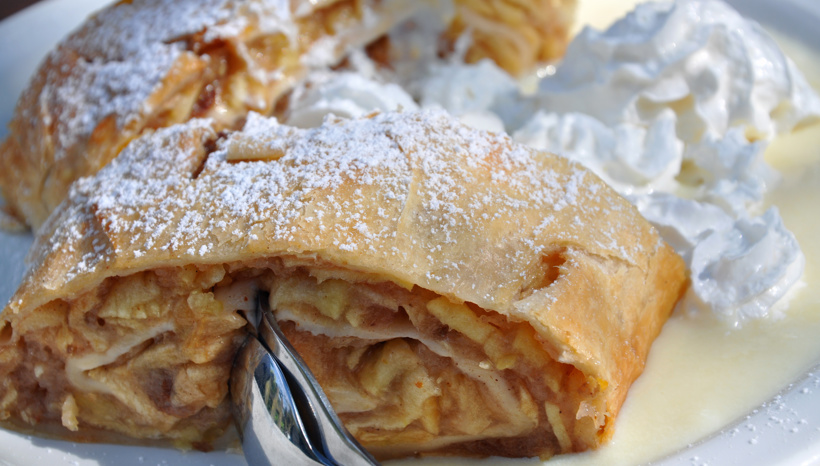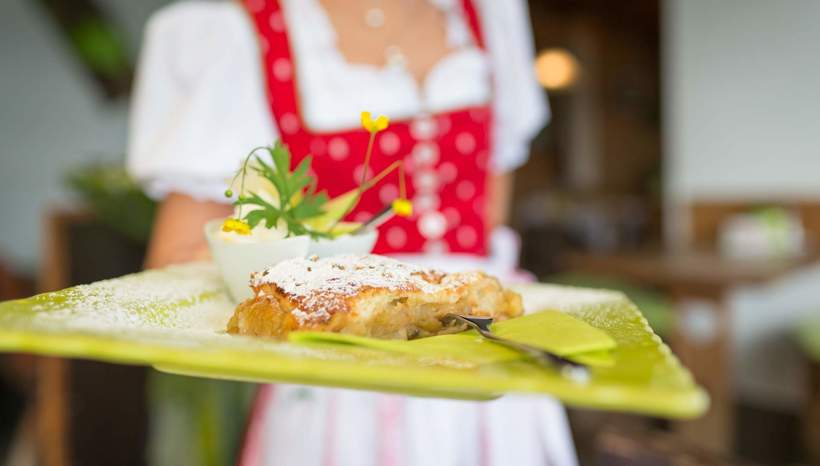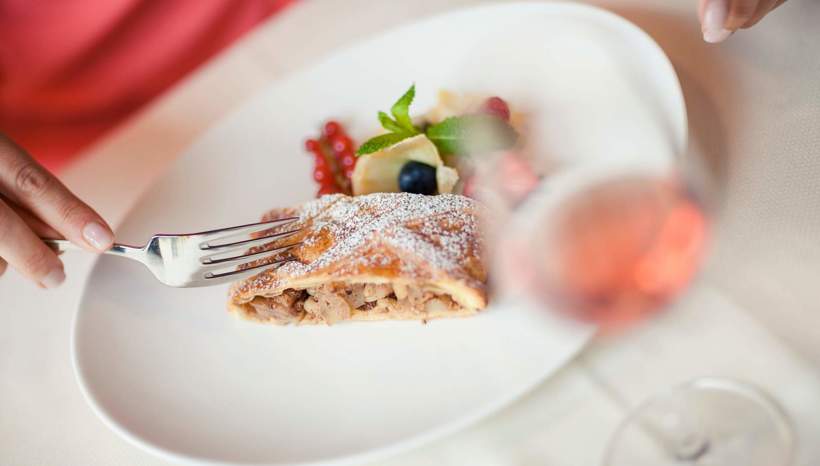 De oorsprong van dit dessert gaat ver terug. De apfelstrudel komt oorspronkelijk uit Turkije en heeft zich door de eeuwen heen onder andere ook in Zuid-Tirol gevestigd. De ingrediënten zijn eenvoudig en natuurlijk: appels, sultana's, kaneel, suiker, bladerdeeg of korstdeeg - afhankelijk van het recept.
Een goede apfelstrudel wordt ongetwijfeld gekenmerkt door de kwaliteit van de producten. Appels uit Zuid-Tirol zijn hier ideaal voor!
De strudel smaakt het lekkerst met een kopje warme vruchtenthee of met een glas melk. Er zijn ook veel variaties op de strudel, met dikker of dunner deeg en ook wat betreft de vulling.
Strudel wordt meestal gemaakt met appelvulling . Peren, noten, amandelen en pijnboompitten worden ook vaak toegevoegd. Kaneel is een belangrijk ingrediënt dat het dessert zijn karakteristieke geur en smaak geeft.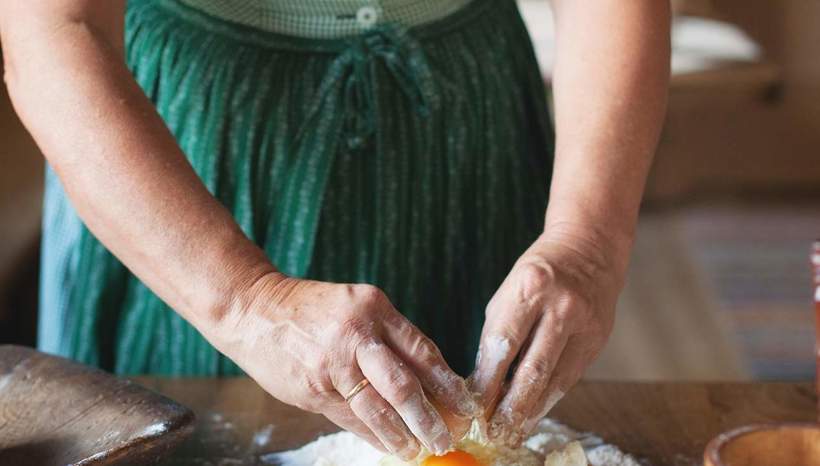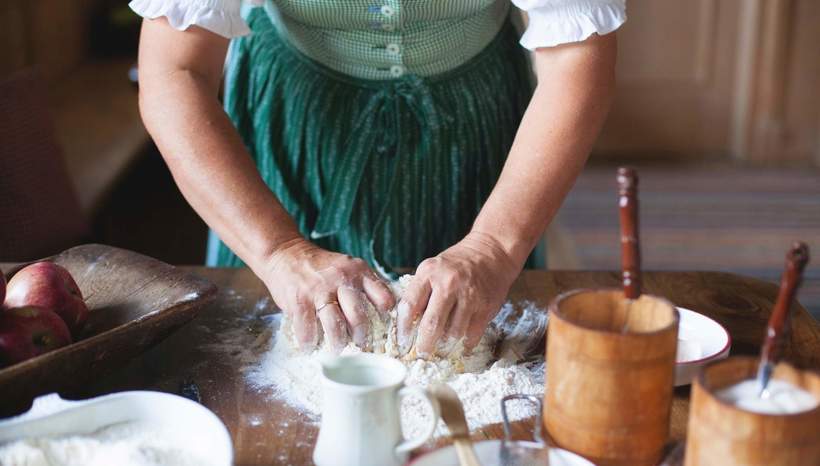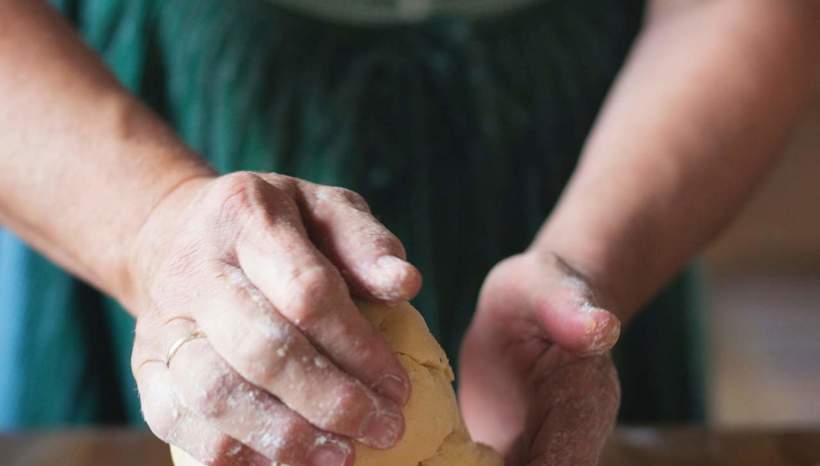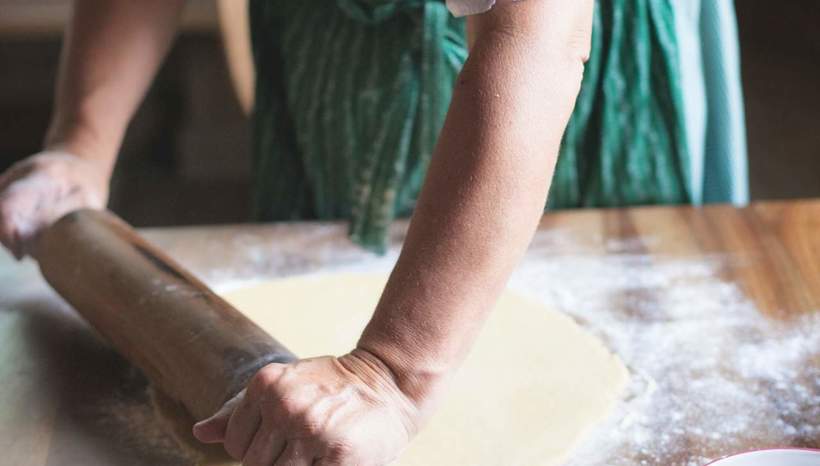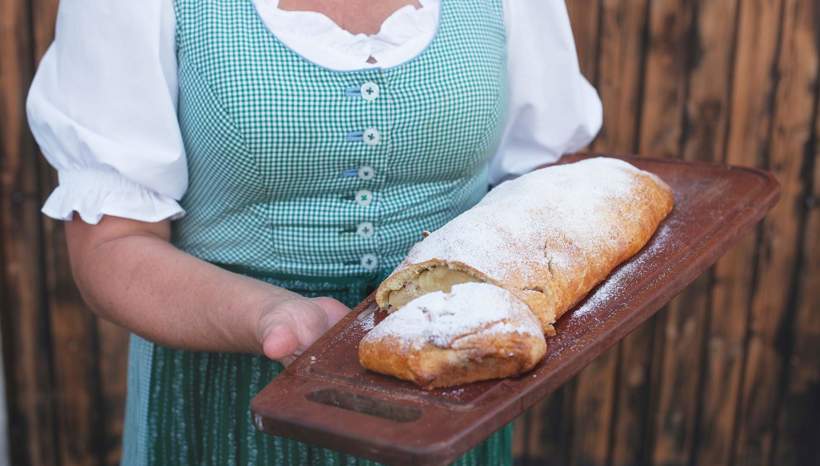 Ingrediënten:
Deeg:
300 g bloem
200 g boter
100 g poedersuiker
1 ei (of 2 eierdooiers)
1 zakje vanillesuiker
1 snufje geraspte citroenschil
1 snufje zout
Appelvulling:
600 g appels
50 g suiker
50 g paneermeel, geroosterd in een beetje boter
40 g sultanarozijnen
20 g pijnboompitten
2 el rum
1 pkg. vanillesuiker, 1/2 theelepel kaneel, geraspte citroenschil
Ei om te bestrijken, poedersuiker om te bestrooien
Bereiden:
Zeef voor het deeg de bloem op een bakplaat en druk een kuiltje in het midden. Snijd de boter in blokjes en voeg de poedersuiker, het ei, de vanillesuiker, de citroenschil en het zout toe aan het midden. Kneed tot er geen stukjes boter meer te zien zijn en kneed dan snel met de bloem tot een glad deeg. Wikkel in huishoudfolie en laat ongeveer een uur rusten in de koelkast.
Schil voor de vulling de appels, verwijder het klokhuis, snijd ze in dunne plakjes en meng ze met suiker, paneermeel, sultana's, pijnboompitten, rum, vanillesuiker, kaneel en citroenrasp.
Verwarm de oven voor. Rol het deeg uit tot 40 x 26 cm op een bebloemd pastabord en leg het op een beboterde (of met papier beklede) bakplaat. Leg de appelvulling op het deeg en vouw de strudel met het deeg naar binnen. Bestrijk de strudel met het losgeklopte ei, versier met de overgebleven deegreepjes en bak in de oven. Bestrooi met poedersuiker.
Baktemperatuur: 180 °C - Baktijd: 35 minuten
Images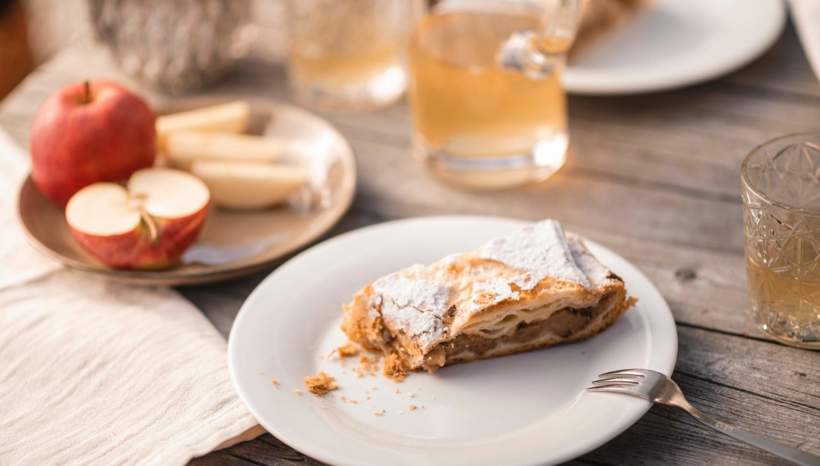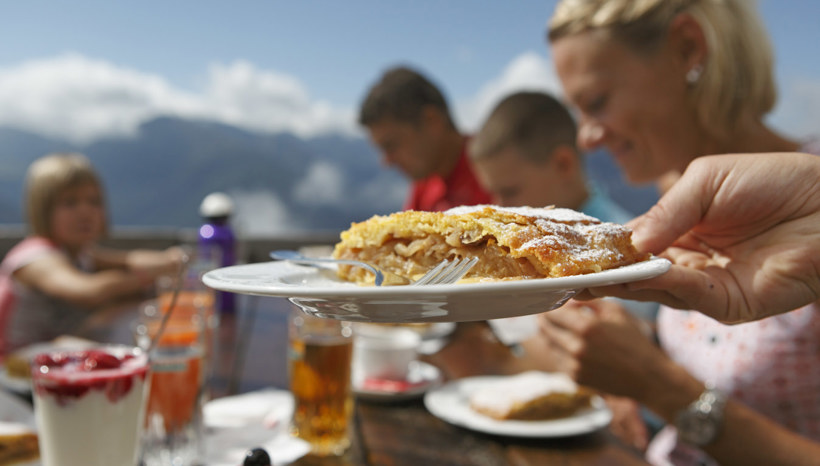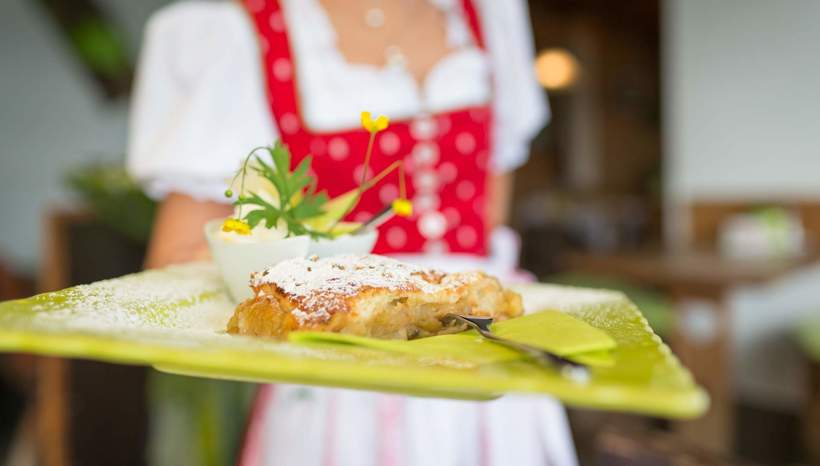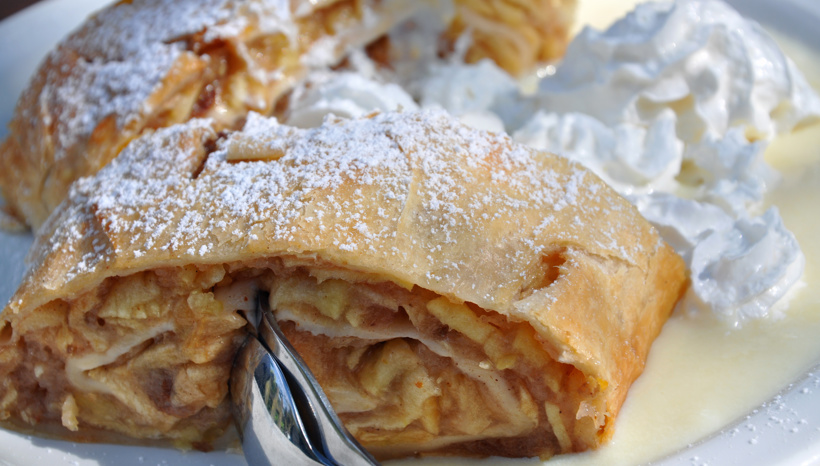 Selected accommodations in South Tyrol