Carnavalsdonuts uit Zuid-Tirol
Gewoonweg hemels! Carnavalsdonuts van gistdeeg met een heerlijke vulling, nog warm uit de oven, horen gewoon bij het carnavalsseizoen.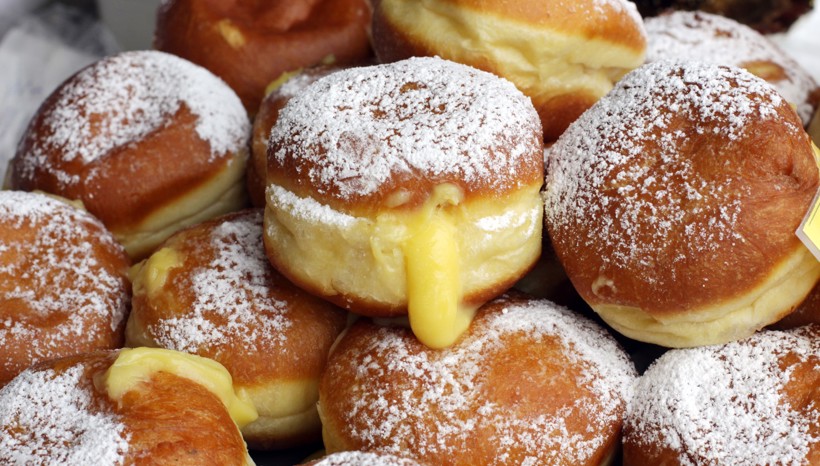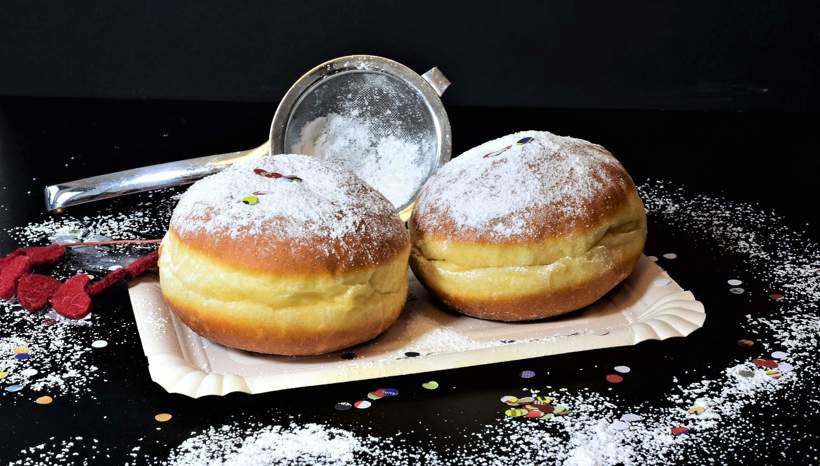 Natuurlijk is deze lekkernij op sommige plaatsen ook het hele jaar door verkrijgbaar. Maar met carnaval smaken ze het best. Of ze nu gevuld zijn met jam, vanillecrème, chocolade of pistachecrème - het heerlijke dessert brengt jong en oud altijd in verrukking. Hier presenteren we de klassieke versie, gevuld met abrikozenjam.
Het recept:
Ingrediënten:
500 g bloem
30 g gist
150 g boter
1 ei
3 dooiers
60 g suiker
1 kop melk
zout, citroenschil
Rum
Olie om te bakken
Voorbereiding:
Meng voor het deeg eerst de verkruimelde gist met de lauwe melk en wat suiker en laat het rijzen. Kneed vervolgens dit voordeeg met de overige ingrediënten tot het loslaat van de zijkanten van de kom. Laat opnieuw rijzen tot het deeg ongeveer verdubbeld is in grootte.
Vorm van het deeg balletjes van willekeurige grootte en bak ze in hete olie (ca. 180 °C) tot ze drijven.
Vul met jam naar keuze en bestrooi met poedersuiker.
Selected accommodations in South Tyrol