Wijnhuizen in Zuid-Tirol
Velen kennen en waarderen Zuid-Tirol als wijnland. En terecht. De regio produceert uitstekende wijnen die wijnkenners van over de hele wereld elk jaar weer verrukken. Vooral de witte wijnen behoren tot de beste ter wereld.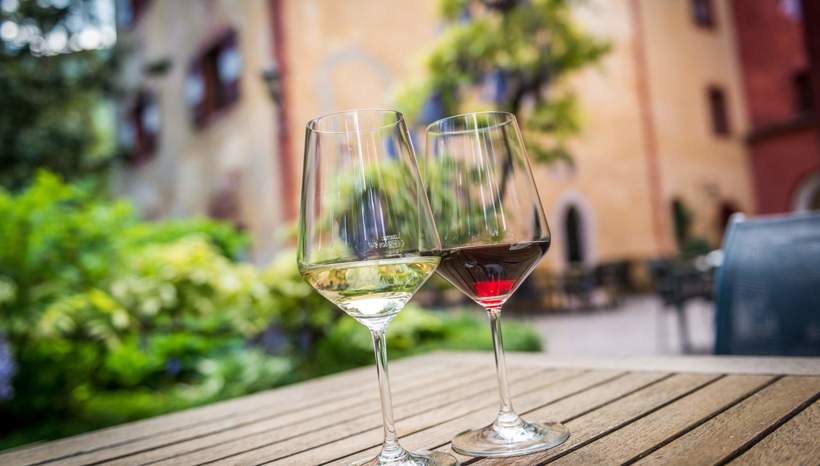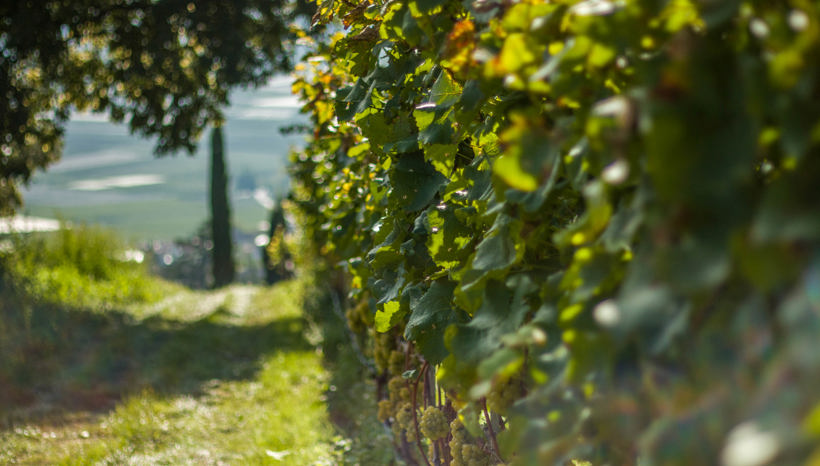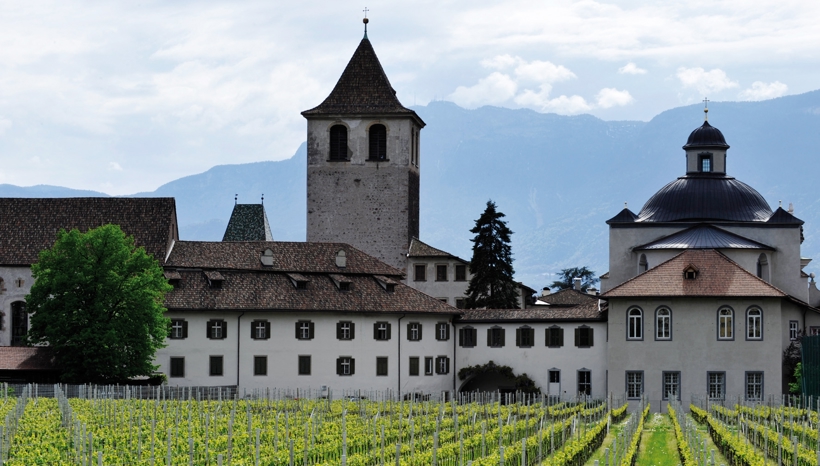 Qua oppervlakte is Zuid-Tirol een van de kleinste wijnbouwgebieden van Italië, maar het kwaliteitsniveau is buitengewoon hoog - dit geldt zowel voor kleine wijnmakerijen als voor grote coöperatieve wijnmakerijen: De wijnboeren in Zuid-Tirol maken met passie wijnen van internationaal kaliber - van Riesling tot Pinot Blanc, van Lagrein tot Pinot Noir.
Vakantie voor wijnliefhebbers
Als je langs de Zuid-Tiroolse wijnroute of in andere wijngebieden in Zuid-Tirol reist, vind je talloze wijnboeren die niet alleen proeverijen aanbieden, maar soms ook overnachtingen. Een vakantie in de Vinum Hotels Zuid-Tirol garandeert ook spannende inzichten in de veelzijdige wijnwereld van Zuid-Tirol - van het Eisacktal tot het Val Venosta, van Merano en omgeving tot het Unterland.
De beste wijnhuizen en wijngaarden van Zuid-Tirol
In de edities 2023 kennen de belangrijkste Italiaanse wijngidsen in totaal 297 topnoteringen toe aan de beste wijnen van Zuid-Tirol. Wijnen van 82 wijnhuizen en wijngaarden vallen in de prijzen in de actuele wijngidsen Gambero Rosso, Veronelli, Slow Wine, ViniBuoni d'Italia, Doctor Wine, Vitae, Bibenda, Sparkle en The WineHunter.
Terlano Winery deed het het beste - het kan zich verheugen op 19 prijzen voor in totaal 6 wijnen.
De tweede plaats ging naar Tramin Winery met 17 prijzen voor 7 wijnen. Ze worden gevolgd door de Cornaiano Winery met 14 prijzen voor 6 wijnen en de S. Michele Winery met 13 prijzen voor 7 wijnen.
Terlano Wijnmakerij
Wijnhuis Tramin
Wijnhuis Cornaiano
Wijnmakerij S. Michele
Wijnmakerij Kurtatsch
Wijnhuis Manincor in Kaltern
Wijnmakerij Nalles Margreid
Wijngoed Tiefenbrunner - Kasteel Turmhof in Kurtatsch
Wijnhuis Elena Walch in Tramin
Wijnhuis Schreckbichl in Cornaiano
Wijngoed Bolzano
Wijngoed Franz Haas in Montagna
Wijnhuis Eisacktal in Klausen
Wijnmakerij Merano
Wijnhuis Gump Hof in Völs am Schlern
Wijnmakerij Kettmair
Wijnhuis Pfannenstielhof in Bolzano
Wijnhuis Ritterhof in Kaltern
Wijnhuis Castelfeder in Kurtinig
Wijnhuis Falkenstein in Naturns
Wijnmakerij Kaltern
Klooster wijnmakerij Muri-Gries in Bolzano
Wijnhuis Andriano
Mousserende wijnkelder Arunda in Meltina
Wijnhuis Köfererhof in Vahrn-Neustift
Wijnhuis Alois Lageder in Margreid
Lorenz Martini mousserende wijnkelders in Kaltern
Ansitz Waldgries in Bolzano
Niet vermeld zijn de wijnhuizen met minder dan 4 onderscheidingen.
Selected accommodations in South Tyrol