Vakantie in Braies
Dichtbeboste hellingen, markante rotswanden en een adembenemend mooi bergmeer maken het Braiesdal tot een natuurjuweel dat elke bezoeker in vervoering brengt.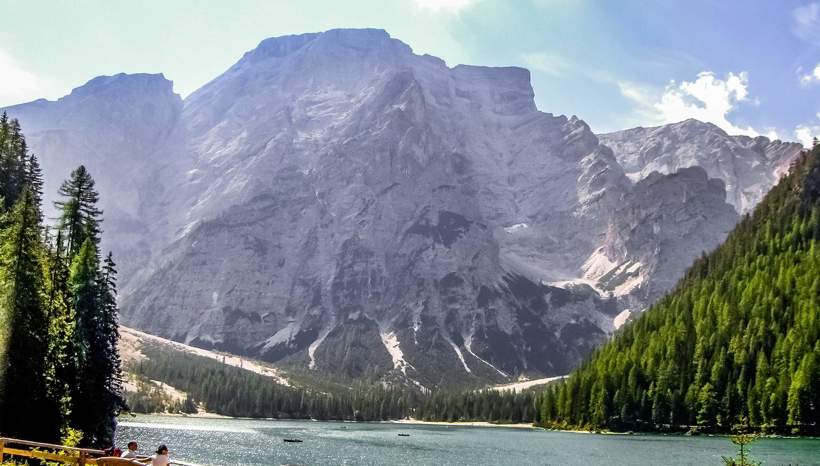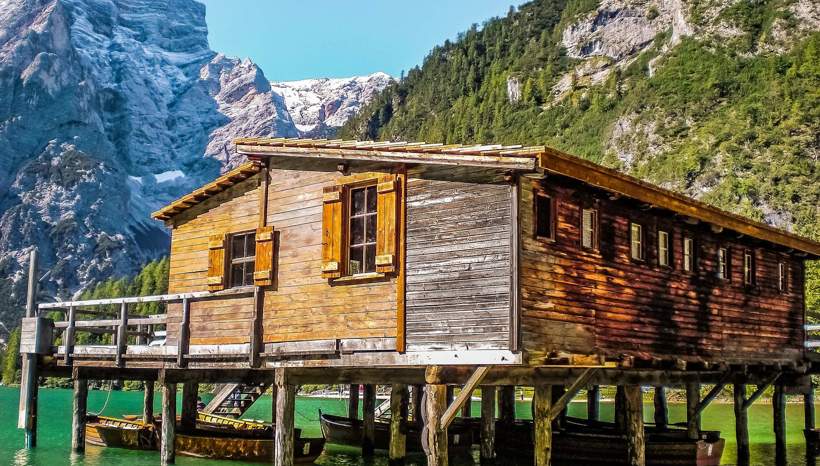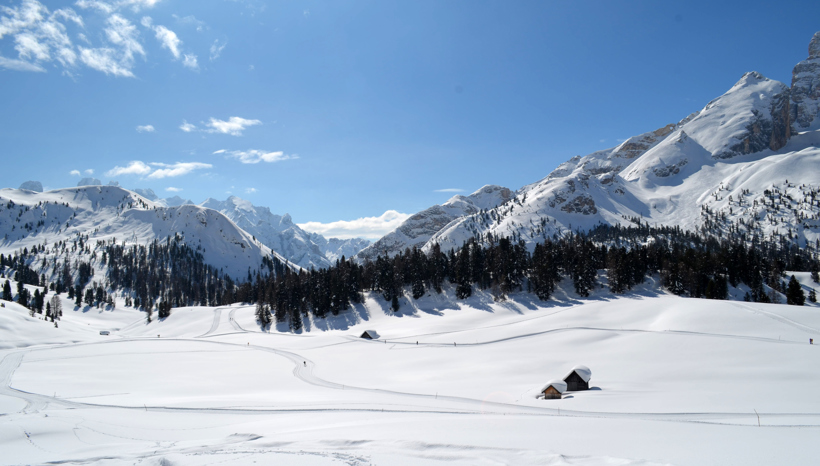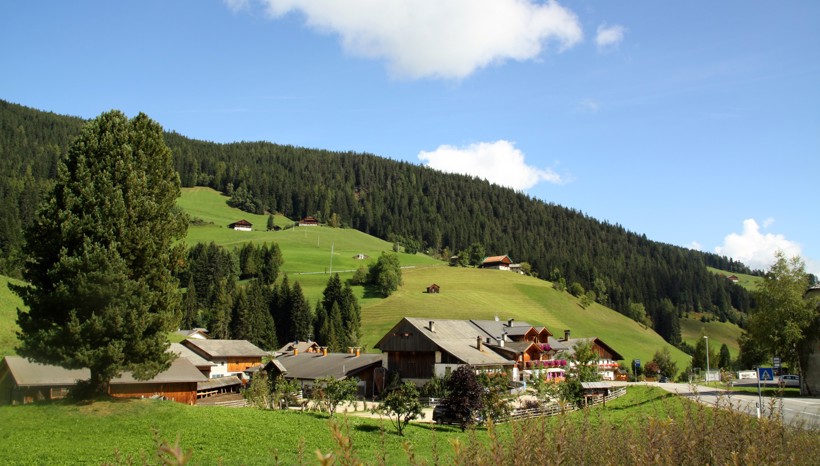 De kleine gemeente Braies ligt in het gelijknamige dal, dat zich in het zuiden tussen Welsberg en Niederdorf van het Pustertal afsplitst. De betoverende Dolomieten en het natuurpark Fanes-Senes-Braies omlijsten de dorpen St. Veit, Außerprags en Innerprags.
Veit, Außerprags en Innerprags. Het gebied wordt al lang beschouwd als een natuurlijke idylle en familieparadijs. De plaats heeft ook naam gemaakt als filmset. Op zijn laatst sinds de Italiaanse tv-serie "Un passo dal cielo", die hier werd opgenomen, over de schermen flikkerde, is het Braiesdal tot ver over de grenzen bekend.
Lago di Braies & Prato Piazza
Het Pragsertal splitst zich bij de Säge fractie: rechts leidt het pad naar het Lago di Braies, links gaat het omhoog via Brückele naar de Prato Piazza. Welk pad je ook neemt, je komt altijd uit in een buitengewoon natuurlandschap dat zijn reputatie waarmaakt.
De mooiste plek in Braies is het Lago di Braies. Deze ligt aan het einde van het dal aan de voet van de machtige Seekofel, op 1.494 meter boven zeeniveau. Het is een van de grootste en diepste bergmeren van Zuid-Tirol - en ongetwijfeld ook een van de indrukwekkendste. Dit wordt gegarandeerd door het heldere turquoise water, de weelderig groene naaldbomen en de steile rotswanden die in het meer worden weerspiegeld. Zelfs in de winter, wanneer het meer bevroren is en de bergen in een sneeuwwit kleed gehuld zijn, is een bezoek aan het Lago di Braies een echte aanrader.
Hetzelfde geldt voor de Prato Piazza Het hoogplateau strekt zich uit op ongeveer 2.000 meter boven zeeniveau tussen de markante Dürrenstein en de Hohe Gaisl. Wandelaars en bergbeklimmers voelen zich hier net zo op hun gemak als winterwandelaars en langlaufers, die zich kunnen verheugen op een uitstekend geprepareerd loipennetwerk. De kleine maar uitstekende skipistes van Sonnleiten en Kameriot, waar gezinnen met kinderen zich uitstekend kunnen vermaken, ronden het wintersportaanbod in Braies af.
Als je na zoveel sport en natuur nog op zoek bent naar afwisseling, vind je in de Braiesvallei ook een of twee culturele bezienswaardigheden: bijvoorbeeld de mooie kerken van Schmieden en St. Vitus of de kapel aan het Lago di Braies.
Selected accommodations in Prags