Vakantie in Chienes
Chienes ligt in het hart van het Pustertal, op 784 m boven de zeespiegel en direct aan de oever van de rivier de Rienz, die door het hele dal stroomt.
Het idyllische dorpje ligt ingebed in een weelderig groen landschap, te midden van bloeiende weiden en dichte bossen. De deelgemeenten Ehrenburg, St. Sigmund, Hofern en Getzenberg met talrijke boerderijen behoren tot de gemeente Chienes.
Wie besluit zijn vakantie in Chienes door te brengen, heeft keuze te over - want het vrijetijdsaanbod is buitengewoon uitgebreid! Dankzij de centrale ligging is het dorp het ideale uitgangspunt voor talrijke ontspannende uitstapjes, wandelingen, fietstochten of onvergetelijke skidagen.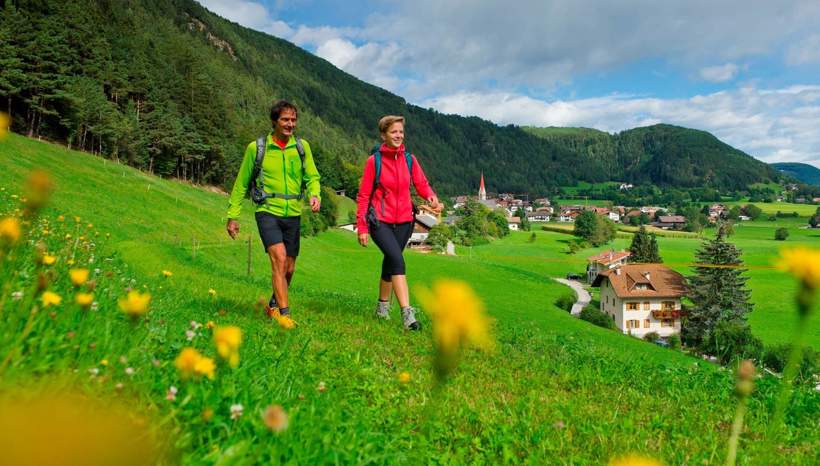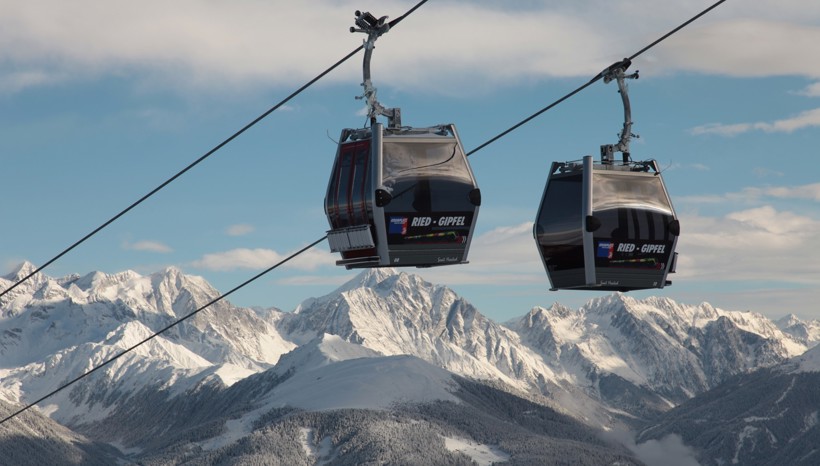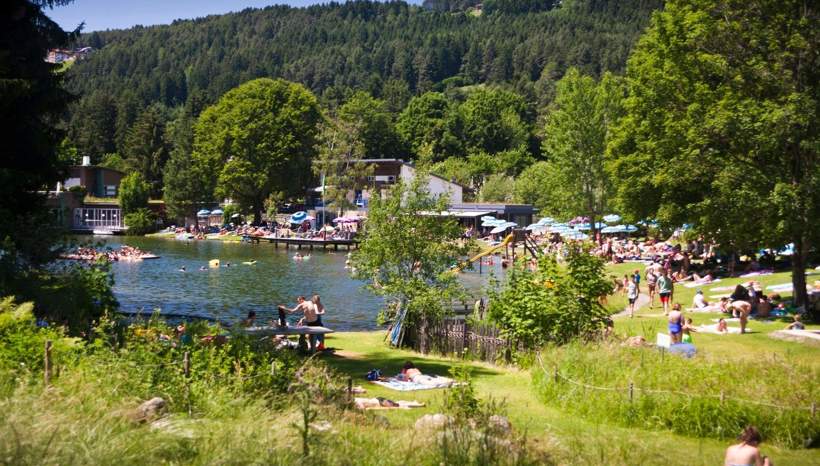 Actieve vakanties in zomer en winter
Op het gezinsvriendelijke fietspad van het Pustertal kun je het hele dal en zijn prachtige natuur verkennen. Tennisbanen zijn beschikbaar in Chienes, evenals rafting- en paardrijmogelijkheden. Veel winkelplezier biedt de nabijgelegen stad Bruneck, waar op elk moment van het jaar spannende evenementen plaatsvinden.
Zwemplezier voor het hele gezin is er in de natuurlijke zwemvijver van Issengo, op slechts een paar minuten rijden met de auto. Terwijl jij zwemt of ontspant in de zon, kunnen je kleintjes zich uitleven in het hoge touwenparcours van het aangrenzende avonturenpark "Kronaction".
De schilderachtige bergwereld rond Chienes en het populaire wandelgebied Kronplatz nodigen ook uit tot dromerige wandelingen en tochten met panoramisch uitzicht. In de gezellige berghutten en berghutten kun je je versterken met traditionele lekkernijen uit de regio.
Gepassioneerde skiërs en snowboarders maken gebruik van de pistes van het Zuid-Tiroolse skigebied Kronplatz, dat ook vlakbij Chienes ligt. Afdalingen in alle moeilijkheidsgraden en een groot snowpark zorgen ervoor dat alle wintersporters hier aan hun trekken komen - van beginnende skiërs tot professionals.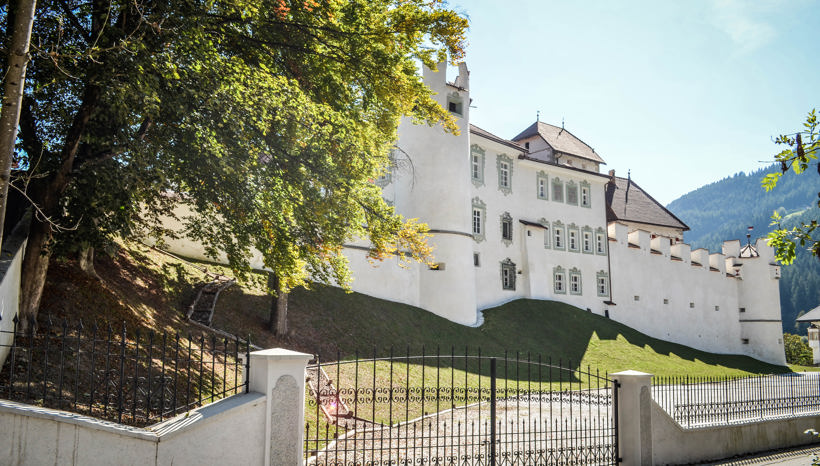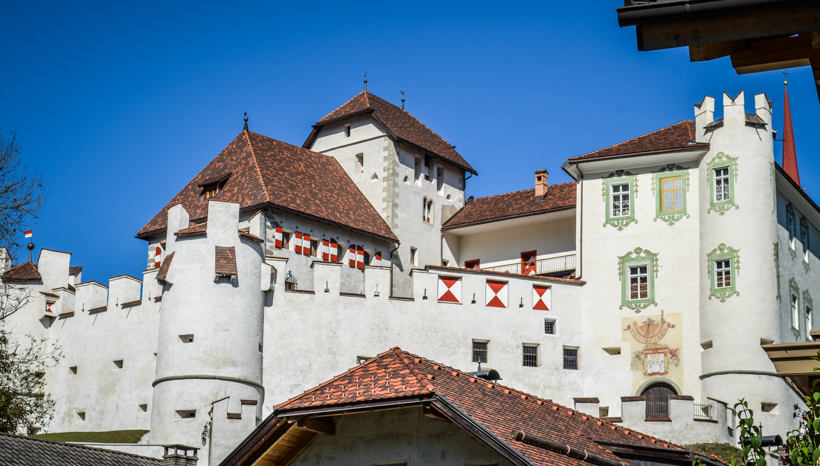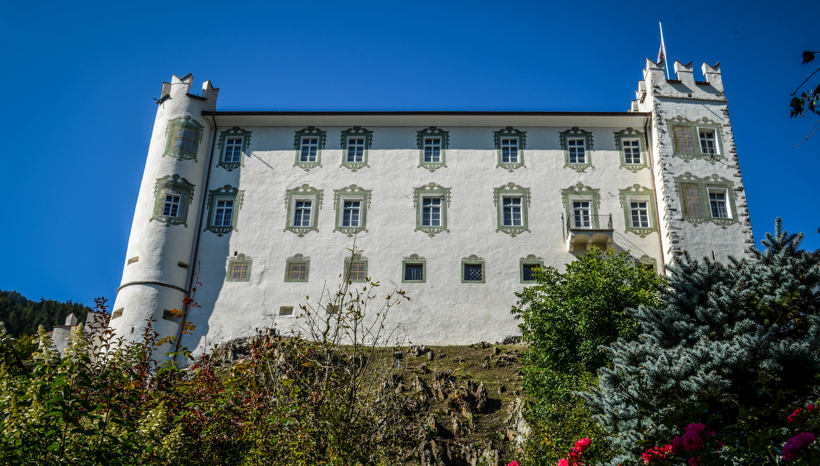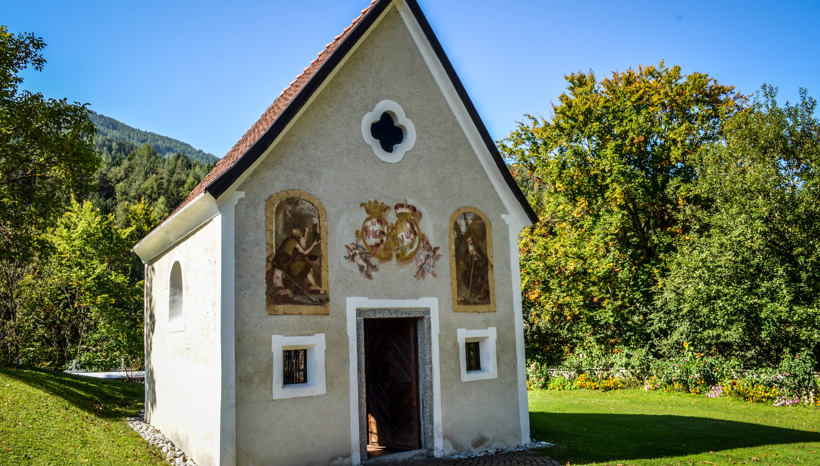 Bezienswaardigheden in Chienes en omgeving:
Kasteel Ehrenburg in de gelijknamige fractie is een populaire bestemming voor uitstapjes, ook al is het vandaag de dag helaas alleen van buitenaf te bezichtigen.
In de gotische kerk van St. Sigmund staat een bezienswaardig gevleugeld altaar van de Donauschool, dat rond 1440 werd gemaakt.
In de crypte van de bedevaartskerk Maria Himmelfahrt in Ehrenburg kun je drie opmerkelijke afbeeldingen van de Madonna bewonderen.
Als je een zwak hebt voor goede kaas, moet je zeker een bezoek brengen aan de kaasmakerij van de Gatscher boerderij. Op afspraak worden er ook rondleidingen gegeven.
Localities at Mt. Kronplatz