Vakantie in Rasen
Rasen ligt aan het brede begin van het Antholztal, een natuurlijk zijdal van het Pustertal. Tussen het natuurpark Rieserferner-Ahrn en het ski- en wandelgebied Kronplatz zijn er talloze mogelijkheden voor vakantiegangers om de prachtige bergwereld op een sportieve tot ontspannen manier te verkennen.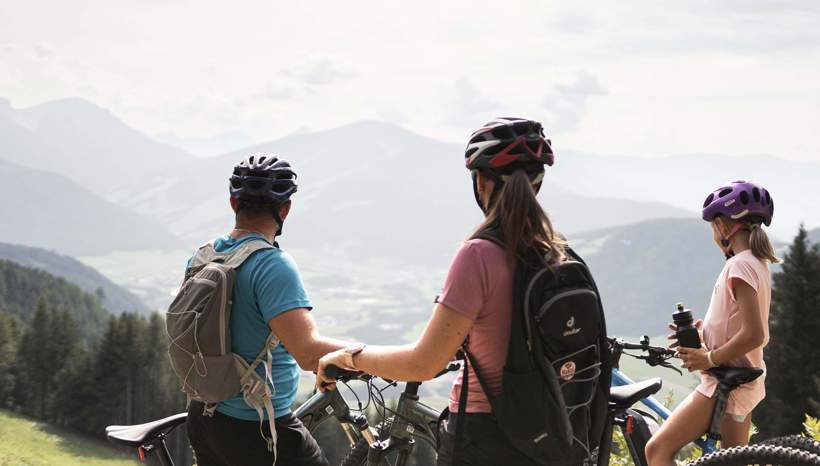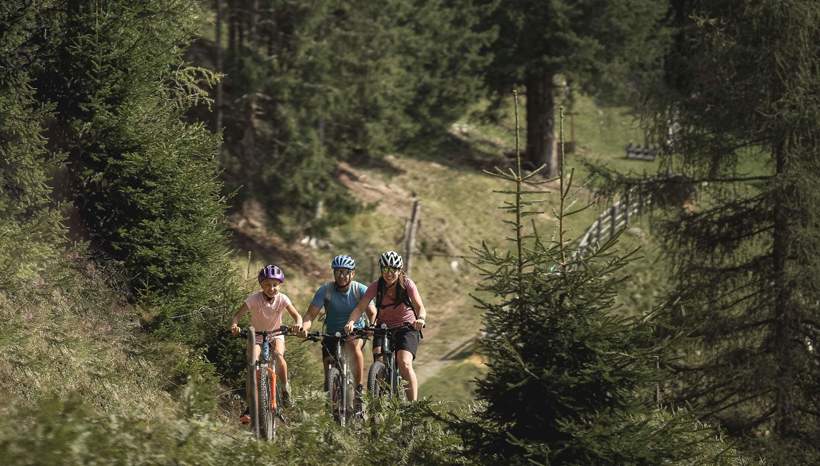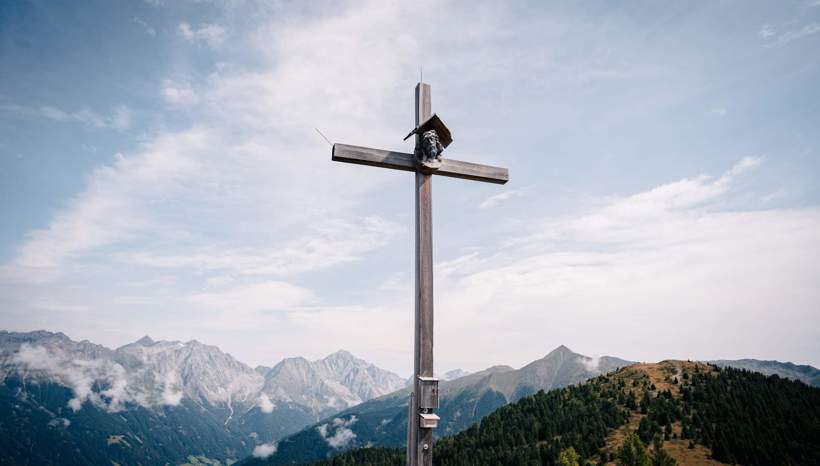 De gemeente Rasen-Antholz strekt zich uit over het hele Antholzdal en, met de fractie Neunhäusern, ook een klein stukje tot in het Pustertal. Twee van de zes dorpen, Niederrasen en Oberrasen, liggen direct aan de ingang van het dal. Iets verderop in het dal ligt Antholz (Niedertal, Mittertal en Obertal).
Of het nu Oberrasen, Niederrasen of Neunhäusern is - wie zijn vakantie in Rasen doorbrengt, kan kiezen uit een breed scala aan buitenavonturen in de nabije omgeving, van mountainbiketochten tot almwandelingen, van langlaufloipes tot skipistes.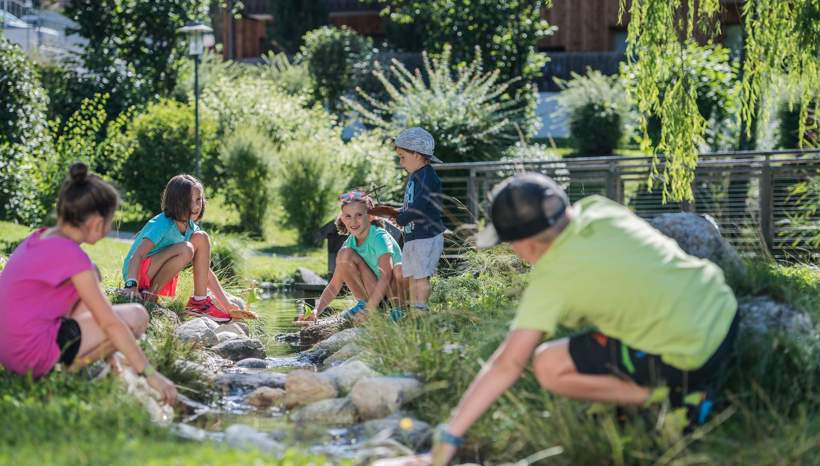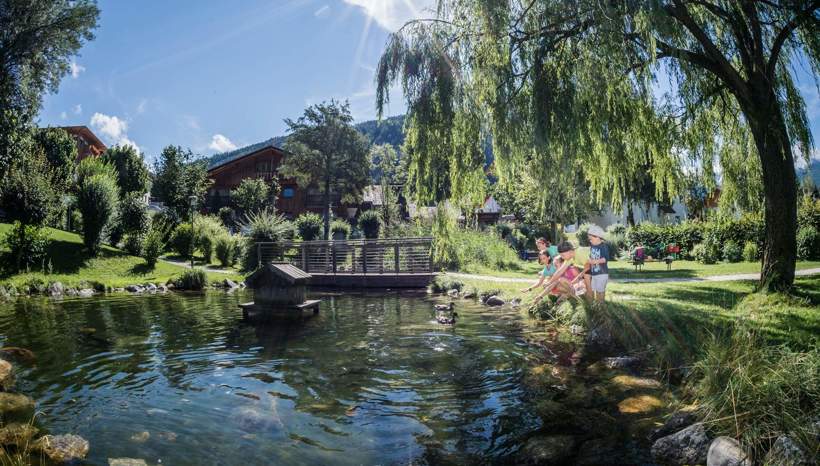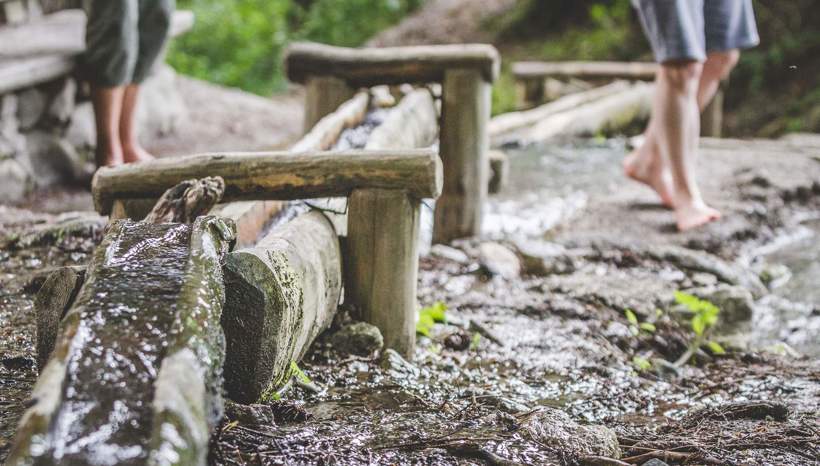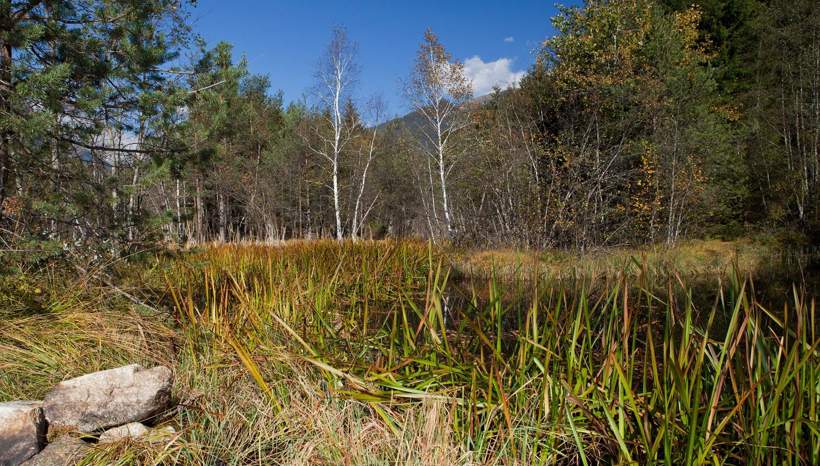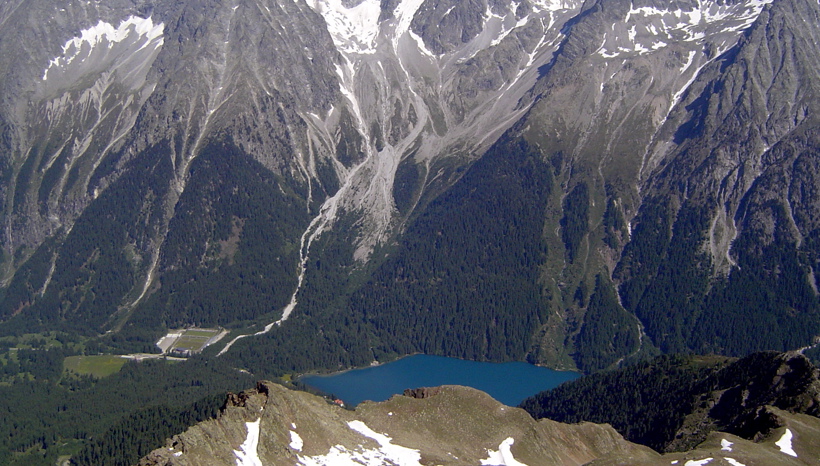 Natuuravonturen in de zomer
Met zijn markante toppen van drieduizend meter biedt het natuurpark Rieserferner-Ahrn verschillende bestemmingen voor bergbeklimmers. Maar niet elke vakantieganger hoeft zich te wagen aan een uitdagende toptocht - een gemakkelijke huttentocht biedt ook droomachtige panorama's. De idyllische biotoop Rasner Möser in Oberrasen en de Wasserwaldile in Niederrasen zijn bijzonder populair bij gezinnen.
Rasen is het ideale startpunt voor gevarieerde fietstochten - bijvoorbeeld naar het Antholz meer, naar Staller Sattel of naar een alpenweide. Het Pustertal fietspad is ideaal voor een uitstapje naar de stad Bruneck. Fietsers vinden kortere routes in het mountainbikegebied in Antholz Niedertal en langere routes in het Bike Park Kronplatz.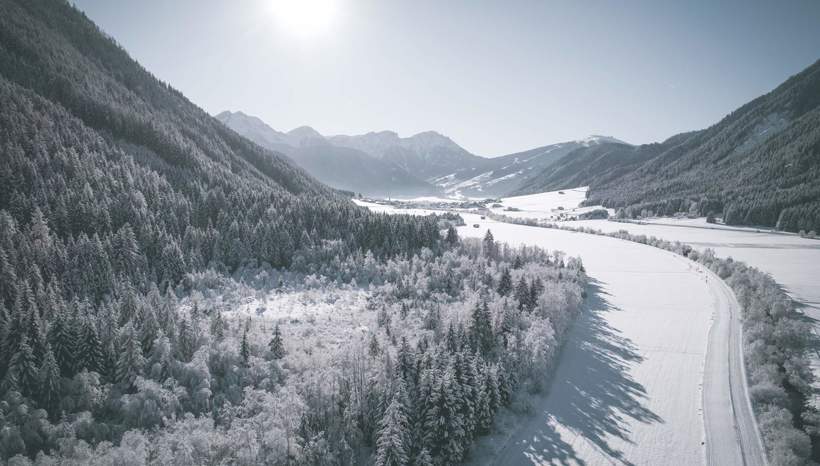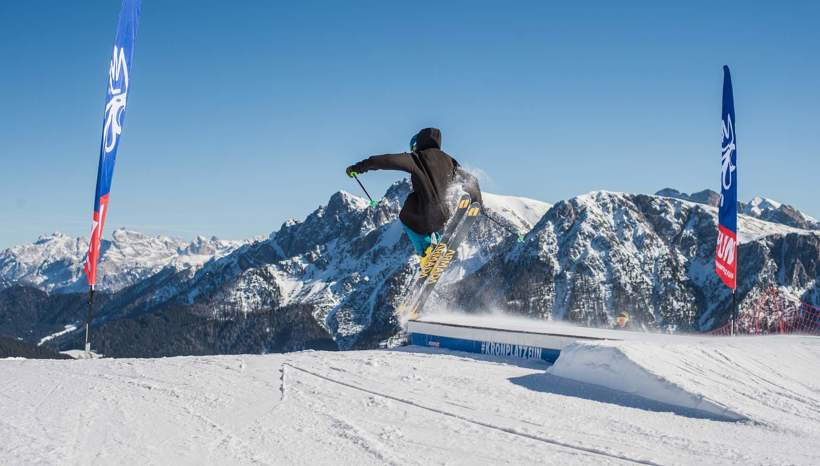 Sportief winterplezier
Langlaufloipen en rodelbanen, winterwandelingen en skitochten - de alpine bergwereld rond Rasen is ook in het koude seizoen spannend. Bovendien ligt de toegang tot het skigebied Kronplatz met zijn gevarieerde pistes binnen handbereik.
In de Arena van Zuid-Tirol in Antholz Obertal worden elk jaar de wereldkampioenschappen biatlon gehouden. De wereldkampioenschappen biatlon hebben ook al verschillende keren plaatsgevonden in het Antholz-dal, en in 2026 worden hier de biatlonwedstrijden gehouden in het kader van de Olympische Winterspelen Milaan-Cortina.
Localities at Mt. Kronplatz