Vakantie in S. Giorgio
S. Georgen is een landelijk dorp aan de ingang van het Tauferer Ahrntal, in de onmiddellijke nabijheid van het aantrekkelijke stadje Bruneck: in het hart van het Pustertal en midden in de bekende Zuid-Tiroolse vakantieregio Kronplatz worden vakantiegangers verrukt door het brede aanbod aan vrijetijdsactiviteiten in de nabije omgeving en genieten ze tegelijkertijd van de rust in het kleine dorp.
Naast boerderijen zijn er de laatgotische parochiekerk en twee oude renaissancehuizen die het dorp S. Giorgio zo typeren. Het strand, een prachtig aangelegd rivierpark aan de oevers van de Ahr, nodigt uit tot ontspannen en zonnebaden. Turbulenter is raften op de Ahr, te beginnen in Sand in Taufers.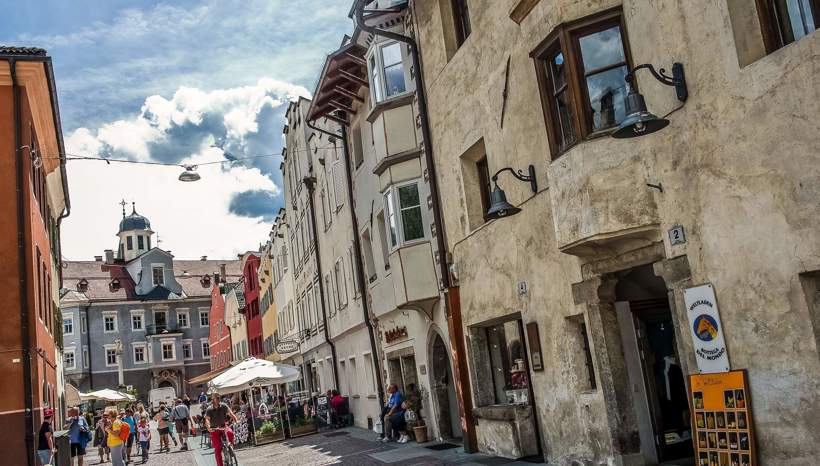 Plezier voor het hele gezin
In de winter genieten kinderen van de ijsbaan in S. Giorgio, terwijl in de zomer de fietspaden richting Sand in Taufers of het nabijgelegen Pustertal hen verleiden. Op elk moment van het jaar valt er in de bossen richting Greinwalden/ Falzes veel te ontdekken tijdens het spelen en wandelen. Locals en gasten jong en oud vermaken zich ook prima tijdens het traditionele kerkfeest in het laatste weekend van augustus, de Jergina Kirschta.
Bruneck heel dichtbij
Bruneck is gemakkelijk bereikbaar met de bus, maar ook met de fiets of te voet. Een wandeling door de historische oude stad met zijn mooie winkels, cafés en restaurants is net zo de moeite waard als een bezoek aan het MMM Ripa in het kasteel van Bruneck. Concerten, theatervoorstellingen en bioscopen zorgen voor gezellige vakantieavonden.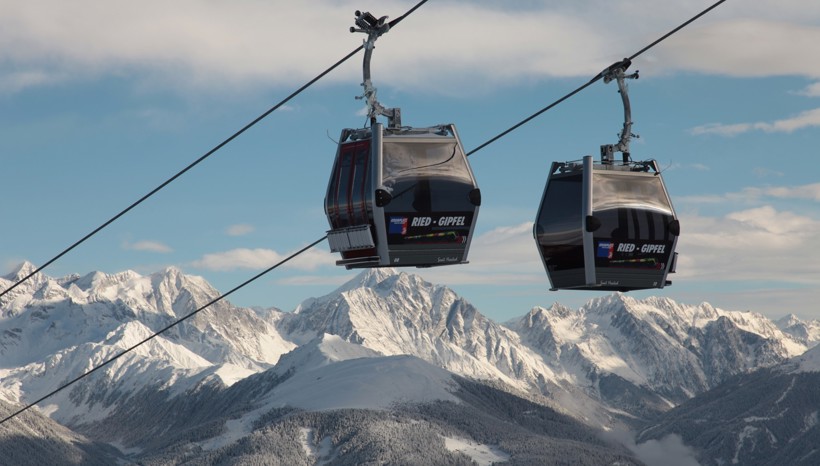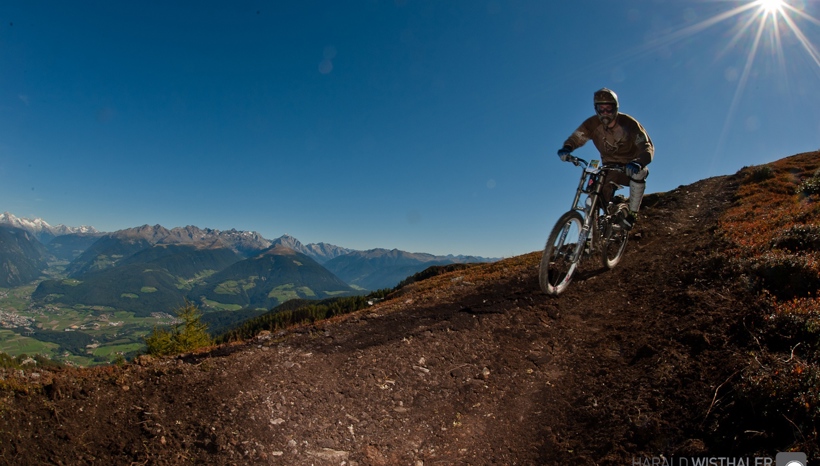 Gevarieerde Kronplatz
Met de stadsbus of de skibus kan je ook snel en zonder overstappen naar het dalstation van de skiberg K ronplatz in Riscone. Op de Kronplatz worden de dromen van skiërs werkelijkheid en ook op andere vlakken heeft de berg heel wat te bieden: Een 360-graden panorama en tandem paragliding vluchten, twee musea (Lumen en MMM Corones), de Skyscraper en freeride trails en nog veel meer.
Actief in de bergen
Of het nu gaat om een uitdagende toptocht of een ontspannen almwandeling, of om drieduizend meter hoge toppen in het Tauferer Ahrntal of bergmeren in de Dolomieten - vanuit St. Georgen hoeven bergfans niet ver te gaan voor hun favoriete tocht. Naast een ruime keuze aan wandel- en mountainbikeroutes, staat de vakantiegangers in de Vakantieregio Kronplatz nog meer outdoorplezier te wachten, zoals zwemmen en paardrijden, klimmen in het hoge touwenparcours en boogschieten in het 3D parcours.
Images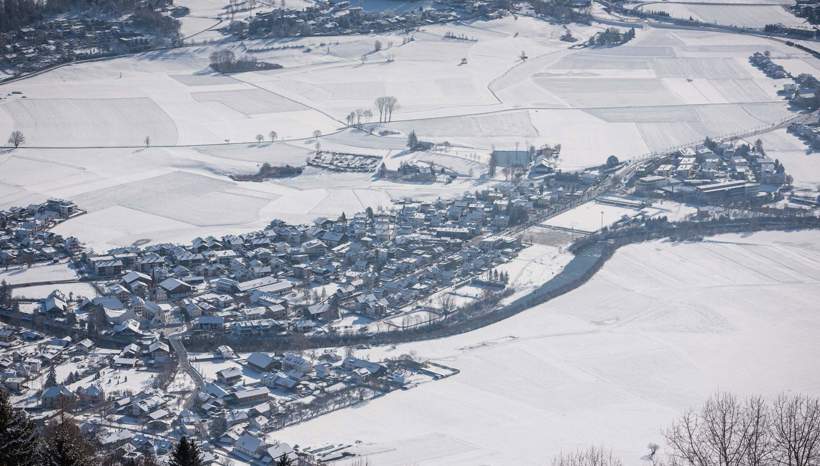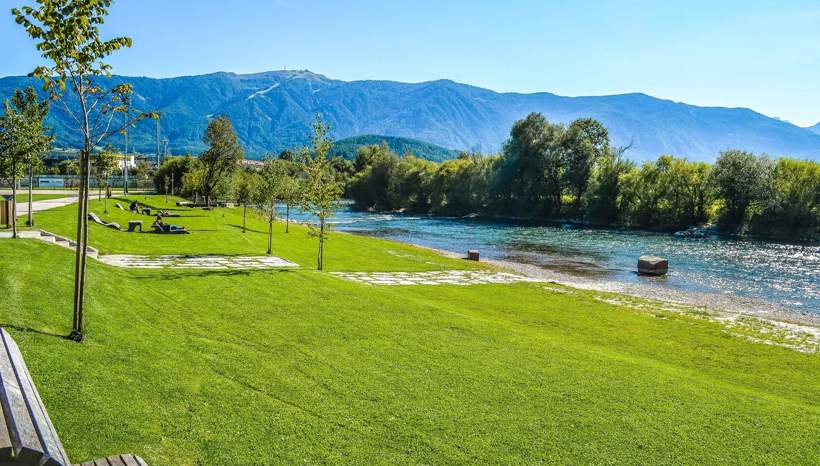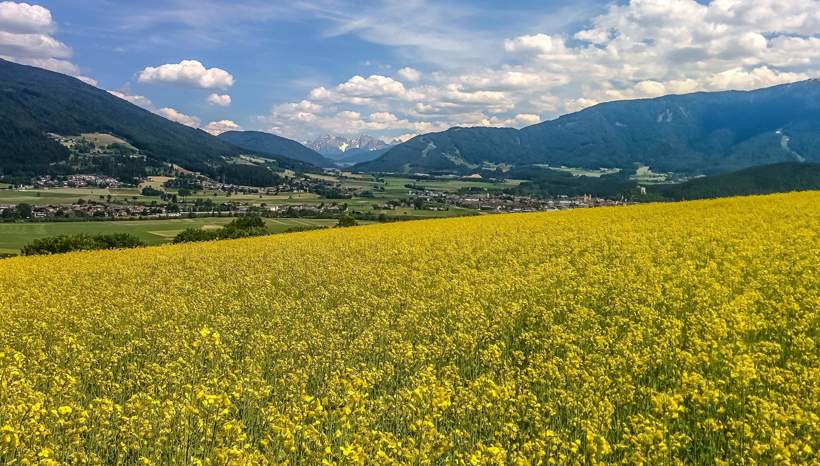 Localities at Mt. Kronplatz
Selected accommodations in St. Georgen