Vakantie in Welsberg-Taisten
Sport, cultuur of plezier - de dorpen Welsberg en Taisten voldoen aan alle eisen en bieden optimale voorwaarden voor een afwisselende en tegelijkertijd ontspannen vakantie.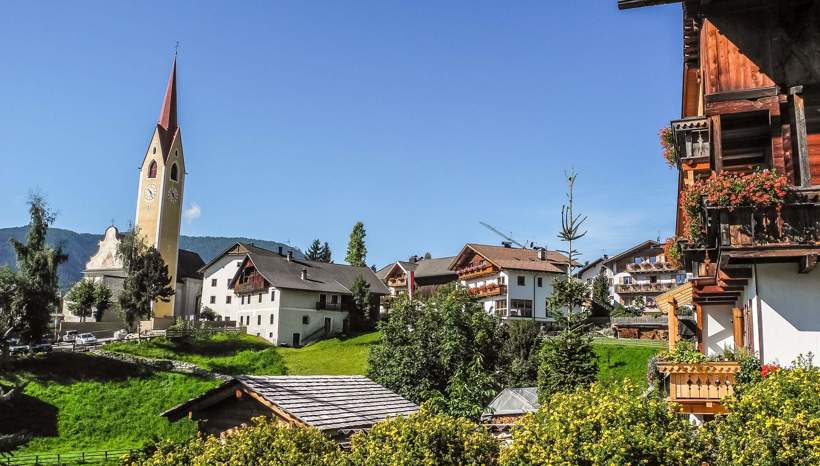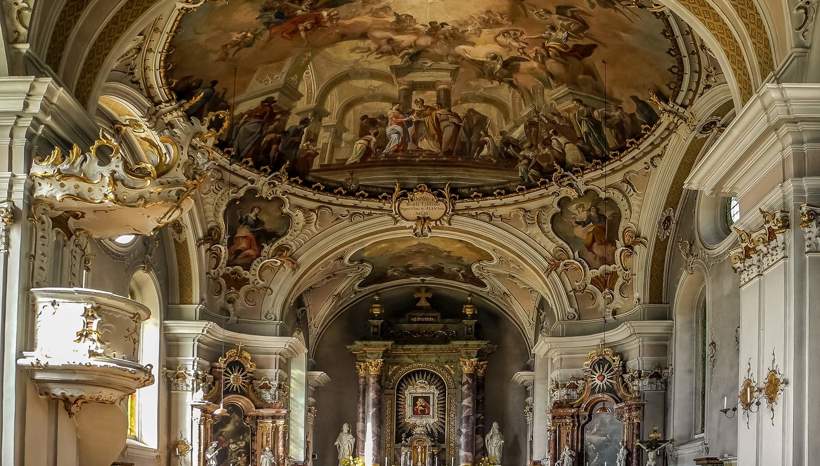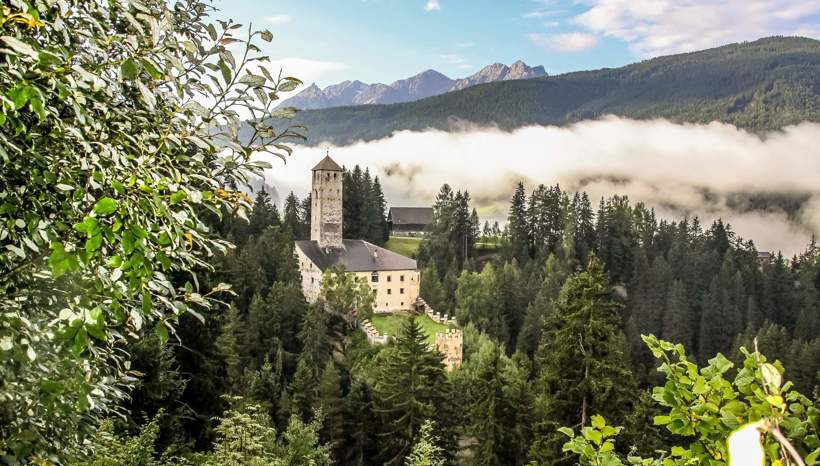 Omgeven door rustieke boerderijen, beboste hellingen en machtige rotspieken liggen de twee dorpen in de oostelijke helft van het Pustertal: Welsberg op 1.087 meter boven zeeniveau direct aan de dalbodem - Taisten iets hoger op een zonovergoten terras bij de ingang van het Gsiesdal. Of je nu zin hebt in een shoppingtour door de mooie winkels of liever een ontspannen wandeling maakt of een cultureel uitstapje naar bezienswaardige kastelen en kerken - hier vind je in elk geval wat je zoekt.
Bezienswaardigheden in Welsberg-Taisten
Vooral Welsberg kijkt terug op een lange geschiedenis; het gebied rond het dorp was immers al in de bronstijd bewoond. Een van de belangrijkste bezienswaardigheden is kasteel Welsperg, een eindje van het dorpscentrum. De oudste delen van het kasteel werden gebouwd in de 12e eeuw. In de zomer en herfst opent het kasteel zijn poorten voor bezoekers en worden er regelmatig concerten, tentoonstellingen en andere evenementen gehouden.
Een bijzondere ervaring is de rondwandeling naar het kasteel, die je ook langs de nabijgelegen kasteelruïne van Thurn voert. Geïnteresseerden in kunst en cultuur kunnen ook een omweg maken naar het geboortehuis van de beroemde barokschilder Paul Troger en naar de parochiekerken van Welsberg en Taisten.
Actieve vakanties in zomer en winter
Voor wie het liever rustig aan doet, zijn er tal van ontspannende alternatieven om uit te kiezen rond Welsberg en Taisten. Eindeloze wandel- en trektochten leiden het hele jaar door door het idyllische bos- en weidelandschap, waar zich steeds weer prachtige uitzichten op verschillende bergtoppen openen. Populaire wandelbestemmingen zijn onder andere de Lutterkopf, de Taistner Vorderalm of de Rudlhorn. Tijdens excursies kunnen actieve vakantiegangers de nabijgelegen bergwereld van de Dolomieten verkennen en een cultuurlandschap dat nog steeds wordt gekenmerkt door het landelijke leven.
In de zomer zorgt bijvoorbeeld het gezinsvriendelijke fietspad Pustertal voor sportieve afwisseling. Deze loopt direct door Welsberg en gaat verder in oostelijke richting naar Lienz in Oost-Tirol. In de winter liggen de skigebieden Kronplatz en Drei Zinnen Dolomieten binnen handbereik. Dit wordt niet in de laatste plaats gegarandeerd door de Ski Pustertal Express, die de twee skigebieden elk half uur met elkaar verbindt en ook stopt aan het station in Welsberg. En niet te vergeten de prachtige langlaufloipes in de nabijgelegen Casies Tal vallei, die het hart van elke langlaufer sneller doen kloppen.
Localities at Mt. Kronplatz