Appelbloesem in Zuid-Tirol
De warmere zonnestralen en het vrolijke getjilp van vogels lokken je naar buiten, overal begint het te groen en te bloeien en je verheugt je er echt op om weer meer tijd in de frisse lucht door te brengen. De lente is iets heel bijzonders in de bergen en dalen van Zuid-Tirol.
Enerzijds kunnen wintersporters nog steeds perfecte omstandigheden verwachten in de skigebieden. Aan de andere kant begint verderop het seizoen voor wandelaars en fietsers al. De onbetwiste hoofdattractie van het seizoen is echter de appelbloesem, waardoor de uitgestrekte boomgaarden zich van hun mooiste kant laten zien. Afhankelijk van het gebied en de temperatuur staan de appelbomen in Zuid-Tirol tussen eind maart en begin mei in volle bloei.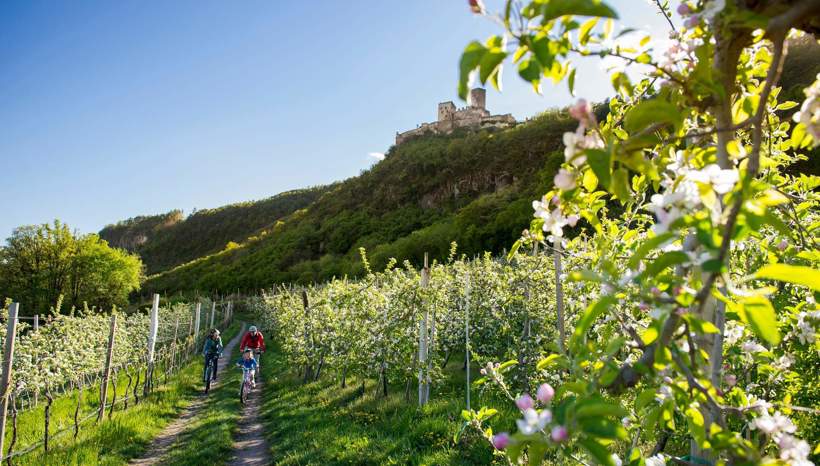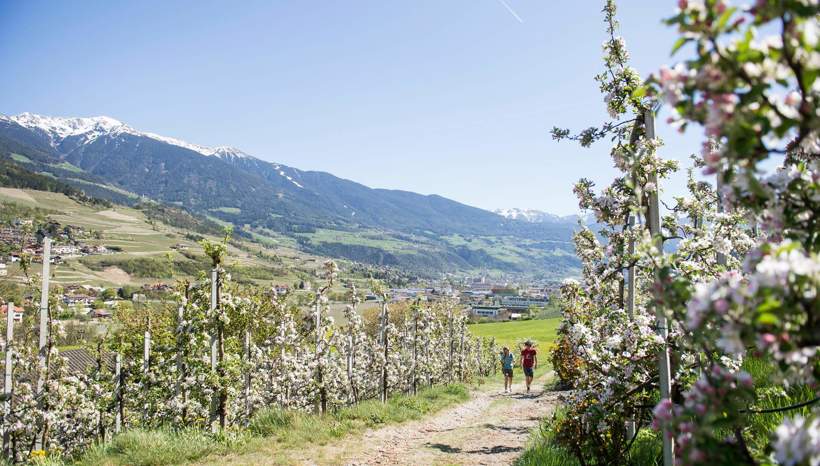 Het bloeiende appelland
Zuid-Tirol staat algemeen bekend als een van de grootste en meest traditionele boomgaarden van Europa. De teeltgebieden strekken zich uit van het zuidelijkste puntje van de regio via het Etschtal en het Burggrafenamt tot het Val Venosta en het Eisacktal rond Brixen - van 200 tot meer dan 1.000 meter boven zeeniveau. De combinatie van de beschutte ligging en het klimaat met warme dagen, koele nachten, veel zon en relatief weinig neerslag garandeert appeloogsten van de hoogste kwaliteit. Het is dan ook niet verwonderlijk dat in Zuid-Tirol jaarlijks meer dan 7.000 appeltelers meer dan 950.000 ton knapperige, sappige appels uit hun boomgaarden oogsten.
Al deze rode, gele en groene vruchten beginnen in de lente als kleine bloesems en maken zo deel uit van een fascinerende bloemenzee die lentefans en natuurliefhebbers elk jaar weer in vervoering brengt. Zodra de appelbomen zijn gesnoeid en alle voorbereidingen voor het nieuwe seizoen zijn getroffen, duurt het niet lang voordat een heerlijke geur het land vult en twee kleuren de toon zetten: roze en wit, miljoenen en miljoenen bloesems zover het oog reikt!
Rondom de appelbloesem vinden ook leuke evenementen plaats, zoals de Landelijke Pleziermijl in het kader van Lana bloesems of de Bloesemdagen in Eppan.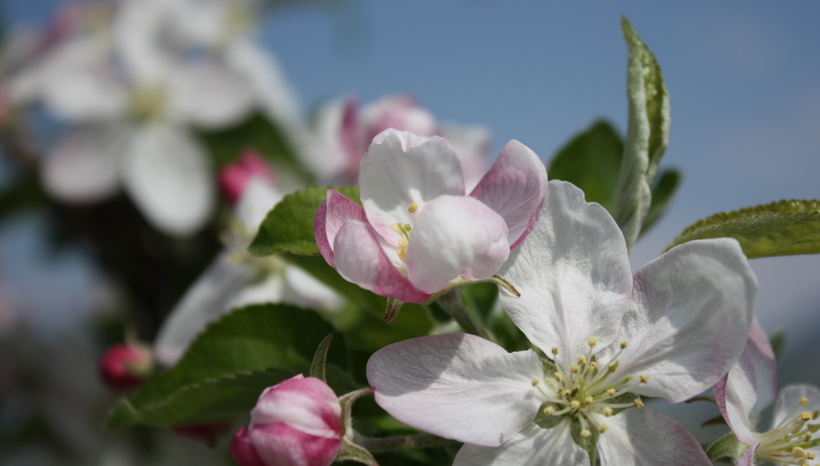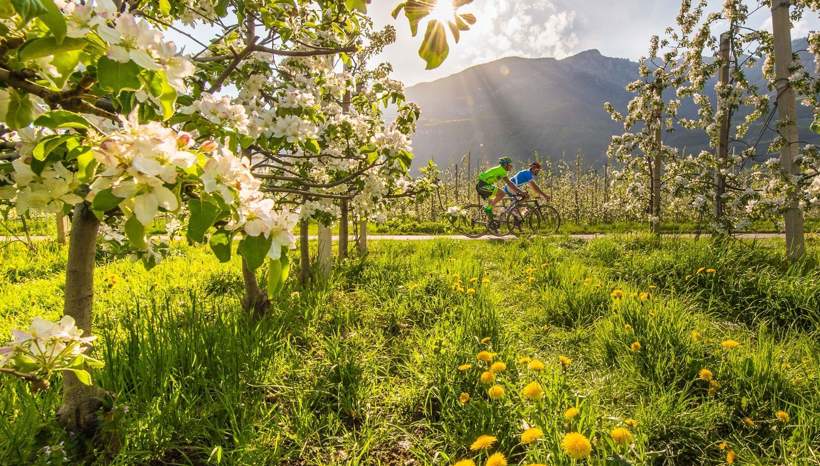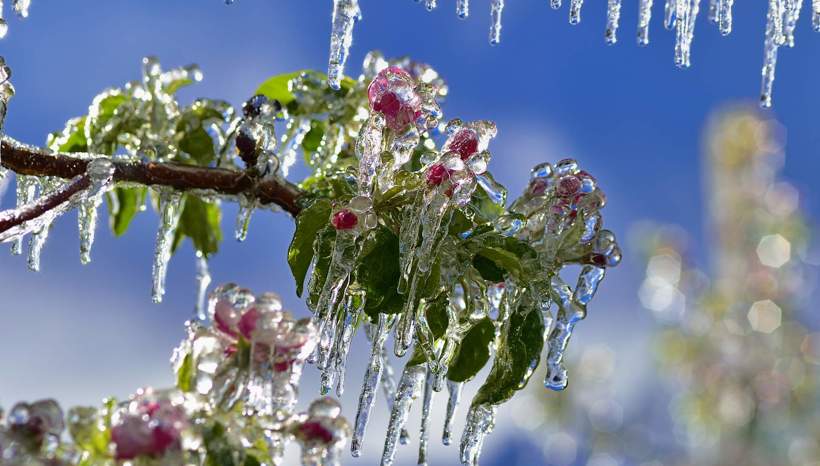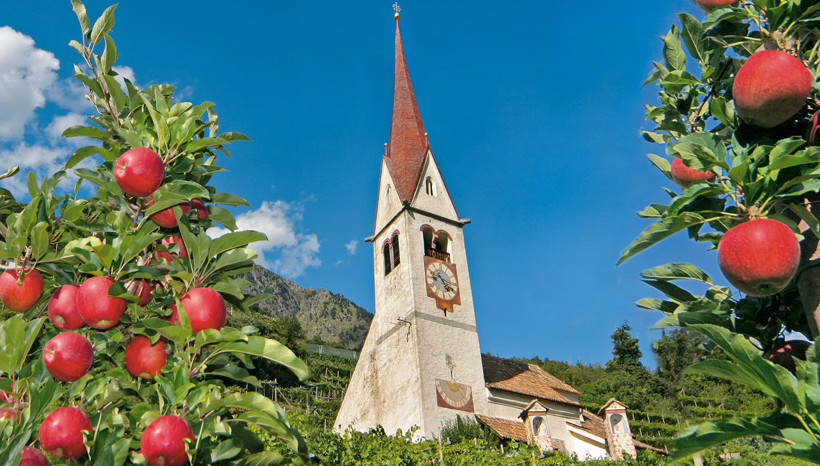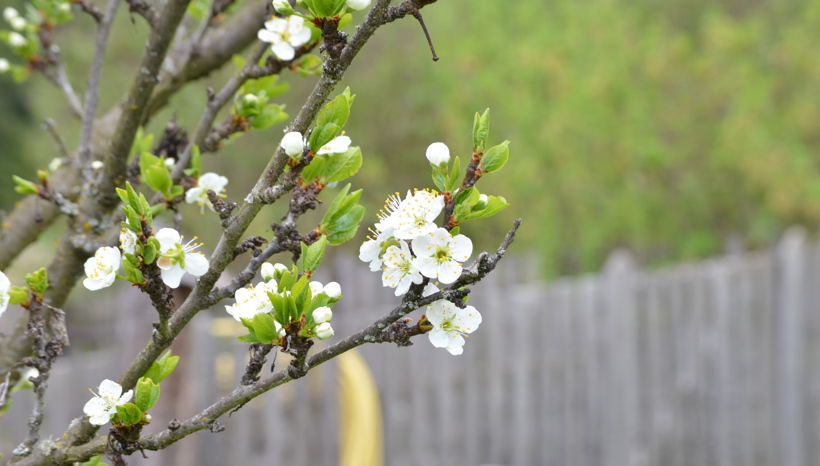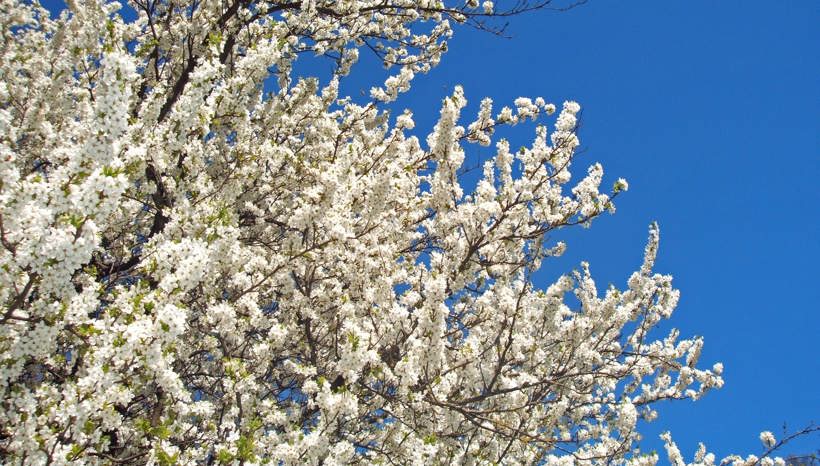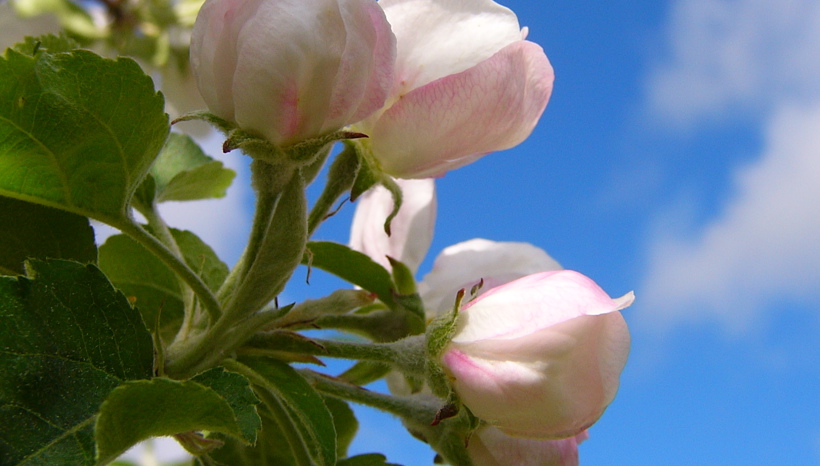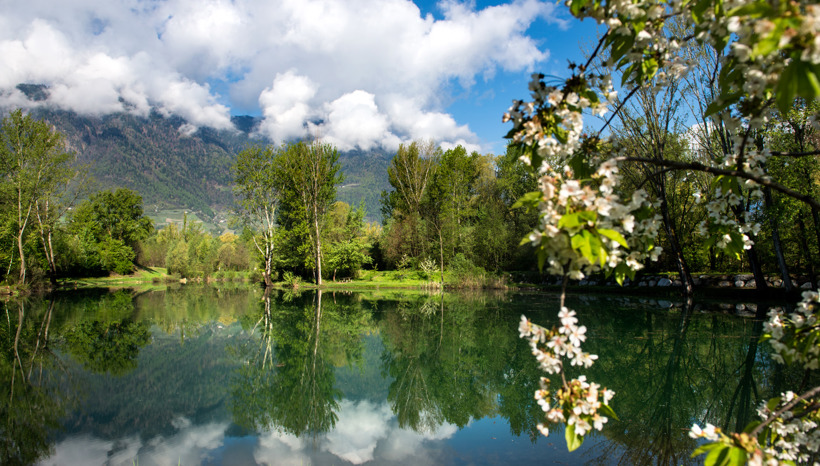 Periode van de appelbloesem in Zuid-Tirol
Het tijdstip waarop de tere bloesems eindelijk opengaan kan van jaar tot jaar sterk verschillen - afhankelijk van hoe streng en lang de winter is en in welk deel van het land of op welke hoogte de appelboomgaarden liggen. In de regel gaan de warmste gebieden in de buurt van Merano en in het zuiden van Zuid-Tirol het eerst open, voordat de bloesem langzaam naar grotere hoogten trekt in het Eisacktal en het Etschdal. Afhankelijk van het weer is het echter ook mogelijk dat de bomen op veel plaatsen tegelijk bloeien. Dit maakt de appelbloesem elk jaar weer tot een spannende gebeurtenis!
Een bijzonder indrukwekkend beeld presenteert zich ook wanneer de vorstbescherming op sterrenachtige voorjaarsnachten begint en de tere appelbloesems ter bescherming in filigrane ijsbloesems verandert.
Appelbloesem 2023 in Zuid-Tirol
De appelbloesem 2023 in Zuid-Tirol is ten einde. In het voorjaar van 2024 verschijnt er weer een nieuwe zee van bloesems.
Bijgewerkt 10.05.2023
Selected accommodations in South Tyrol