Meren in Zuid-Tirol
Klein of groot, berg- of zwemmeer - de indrukwekkende meren van Zuid-Tirol behoren zeker tot de populairste attracties voor vakantiegangers in Zuid-Tirol.
Iedereen die op vakantie is in Zuid-Tirol mag een bezoek aan een van de lokale meren niet overslaan - en wie weet, misschien resulteert dat wel in een verfrissende duik in het heldere en regenererende water. De bergmeren, kunstmatige meren en gletsjermeren van Zuid-Tirol liggen verspreid over het hele land en zijn - van turkoois blauw tot smaragdgroen - in elk jaargetijde een bezoek waard.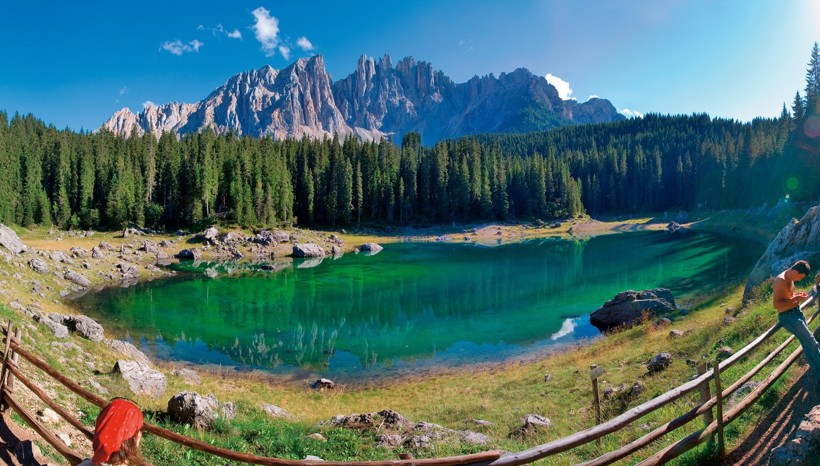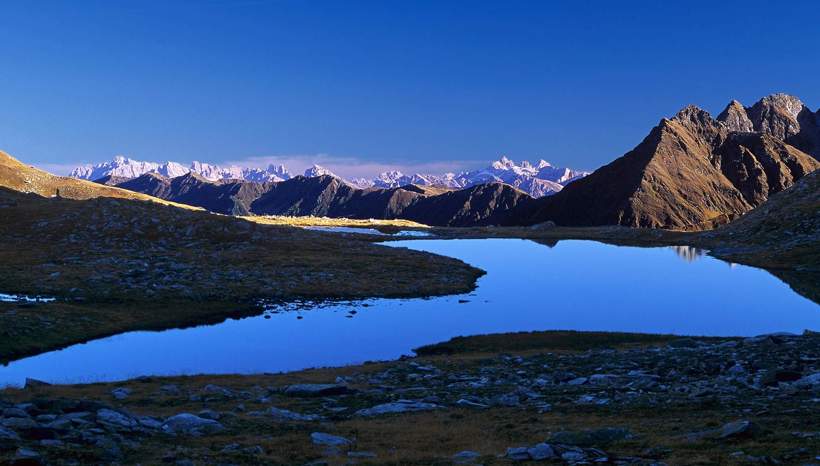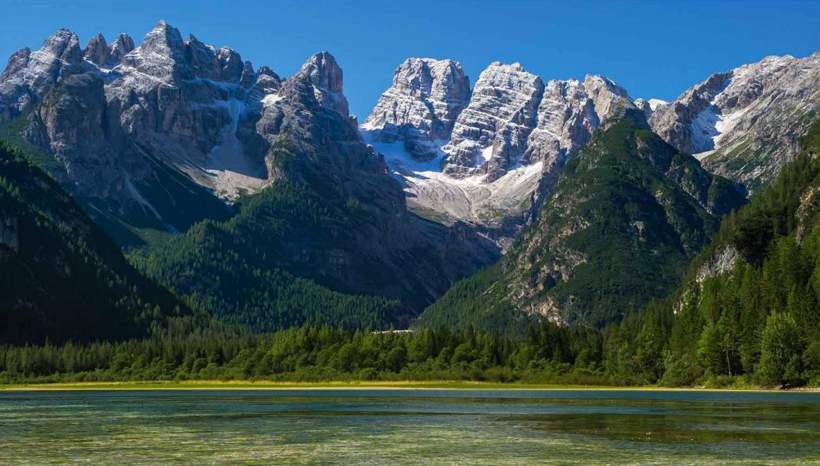 Pittoreske bergmeren
Zonder twijfel is het vooruitzicht van een verkwikkende duik in een hoogalpien meer een goede bestemming voor een meer of minder veeleisende wandeling. Een tocht naar de Laghi di Sopranes in het hart van het natuurpark Gruppo di Tessa is bijvoorbeeld prachtig. De 9 hoogalpiene meren laten de harten van natuurliefhebbers sneller kloppen met hun prachtige kleuren en de bergtoppen die in het water worden weerspiegeld.
In het Val Senales, op 1.689 meter boven zeeniveau, ligt het Vernagt Reservoir. Vlakbij is de plek waar "Ötzi", de ijsman, werd gevonden. Zijn mummie werd in 1991 ontdekt.
Tussen de toppen van Rosengarten en Latemar ligt het alpine Lago di Carezza op je te wachten, dat je via het Eggental kunt bereiken.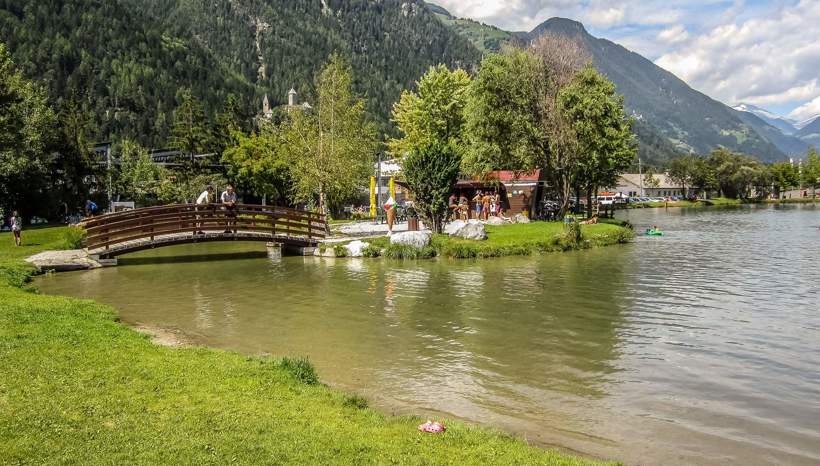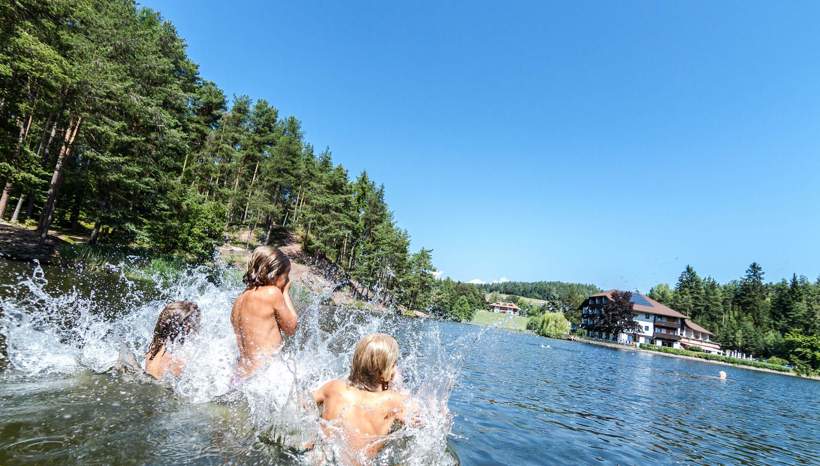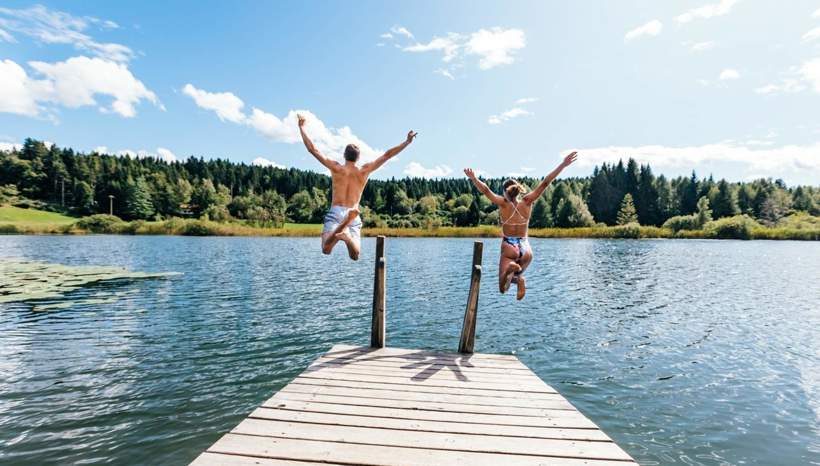 Zwemmeren in Zuid-Tirol
Het klimaat in Zuid-Tirol wordt gekenmerkt door veel zonnige dagen per jaar. Vooral in het zuiden kunnen zonaanbidders verschillende natuurlijke of kunstmatige zwemmeren verwachten, waarvan de stranden vooral populair zijn bij gezinnen en mensen die ontspanning zoeken op zomerse dagen.
Een van de populairste en ook grootste zwemmeren in Zuid-Tirol is het Kalternmeer. In de omgeving van Eppan liggen ook de twee meren van Monticolo, die schilderachtig opgaan in de omringende bossen. Andere zwemmeren in de bergen zijn het meer van Costalovara en het meer van Fennberg.
In het groene Pustertal, iets verderop, liggen nog een aantal andere binnenmeren, zoals het Toblach meer, het Antholz meer of het Lago di Braies. Wie hier wil zwemmen, moet echter bijzonder moedig zijn en niet bang voor koel water.
Als de wind het toelaat, kun je op veel meren ook allerlei watersporten beoefenen, zoals windsurfen en kitesurfen. Beroemd is het Reschenmeer in de gemeente Graun in Val Venosta, waaruit de kerktoren van Alt-Graun - het herkenningspunt van het gebied - oprijst.
Selected accommodations in South Tyrol