Natuurpark Fanes-Sennes-Braies
Het Lago di Braies met de Seekofel, de hoogvlakte van Fanes met het beroemde Parlement van de Marmotten of de Prato Piazza met de Hohe Gaisl: het natuurpark Fanes-Sennes-Prags is een lust voor het oog met zijn fabelachtig mooie Dolomietenlandschappen.
Het natuurpark Fanes-Senes-Braies grenst in het oosten direct aan het natuurpark Drei Zinnen en maakt net als dit laatste deel uit van het UNESCO-werelderfgoed Dolomieten. In beide natuurparken kun je het unieke van de Dolomieten in Zuid-Tirol ervaren.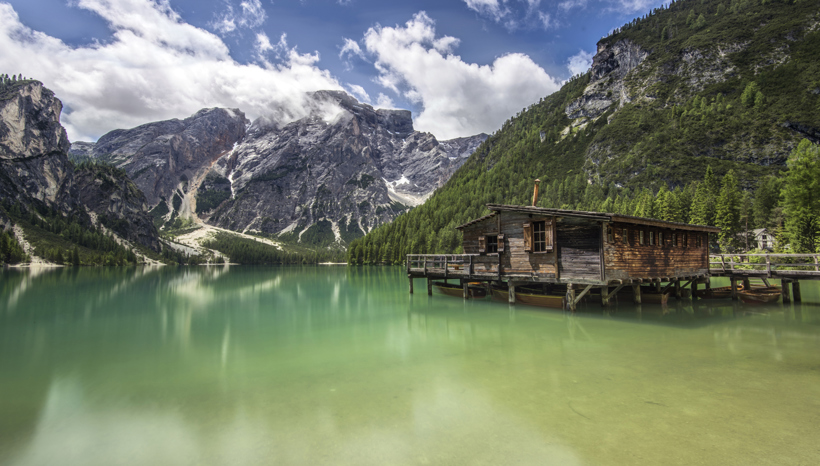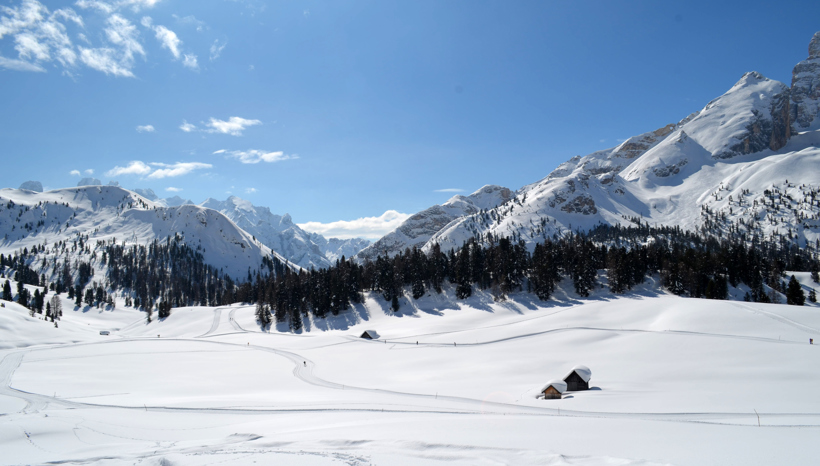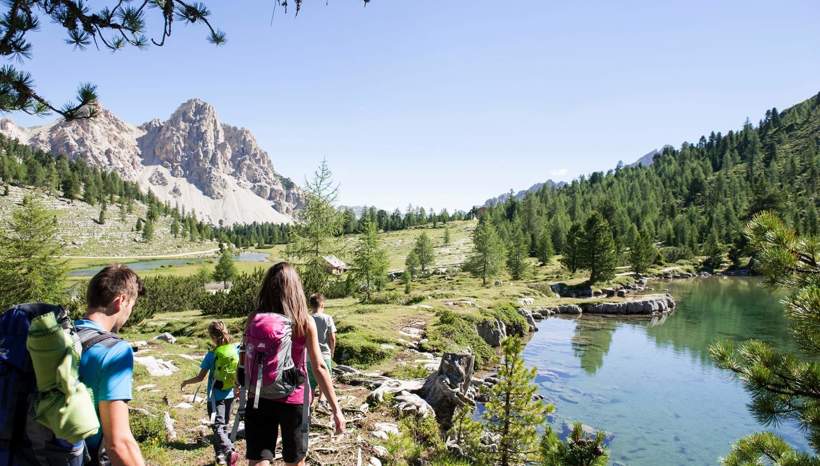 Legendarisch mooi
Het natuurgebied beslaat een oppervlakte van 25.453 ha en delen van de gemeentes Dobbiaco, Braies, Olang, Toblach, Badia, Enneberg en La Valle. Het Lago di Braies en de Prato Piazza zijn al lang geen geheimtips meer, maar prachtige fotomotieven vind je bijna overal in het natuurpark van Braies. De hoogvlaktes van Fanes en Sennes, waaraan het park zijn naam ontleent, vormen een spannend contrast met de imposante Dolomietentoppen, en bijvoorbeeld bij het Limomeer of op de Armentara-weiden kunnen natuurliefhebbers niet alleen droomachtige Dolomietenpanorama's bewonderen, maar met een beetje geluk ook wilde orchideeën.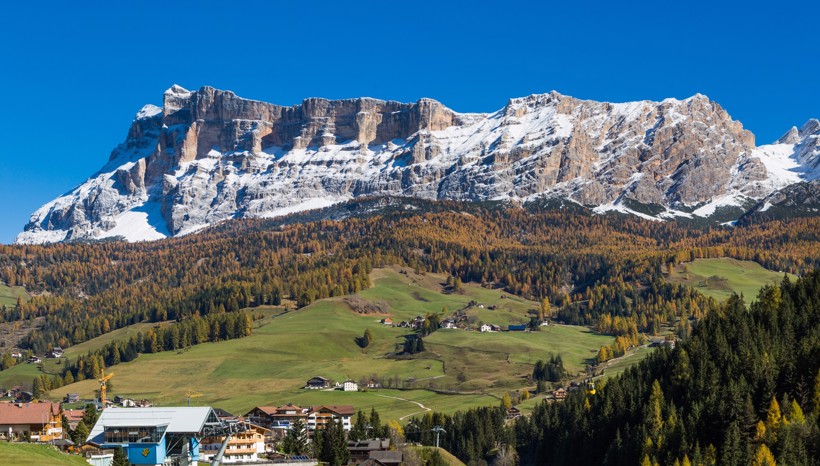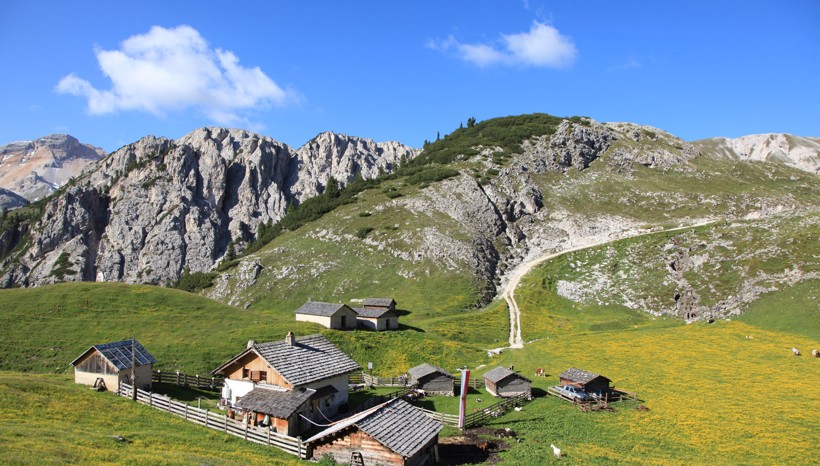 Bergbeklimmers en holenberen
Heiligkreuzkofel en Hohe Gaisl, Lavarella-Spitze en Seekofel zijn opvallende bergreuzen in het natuurpark Fanes-Sennes-Prags. De Conturines-piek is echter niet alleen interessant voor bergbeklimmers: In de jaren 1980 werden in de Conturines-grot op een hoogte van ongeveer 2.800 m botten en tanden gevonden van holenberen die hier ongeveer 50.000 jaar geleden leefden. Het museum Ladin Ursus Ladinicus in St. Kassian is een belevenis speciaal voor kinderen: hier krijgen kleine en grote bezoekers spannende inzichten in de wereld van de holenbeer.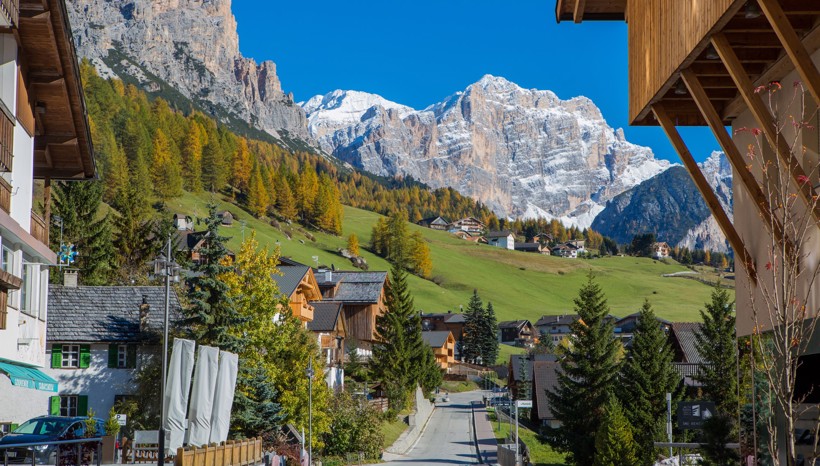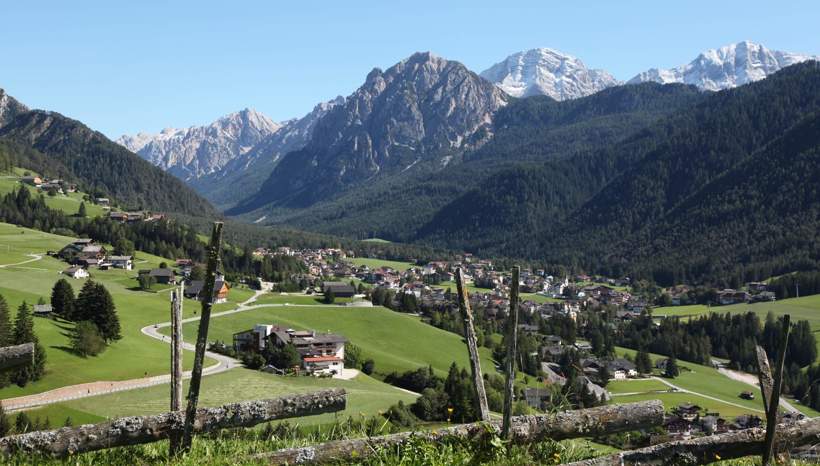 Water en wandelen
Het natuurparkhuis Fanes-Sennes-Prags in Marebbe illustreert het ontstaan van de Dolomieten en de belangrijkste habitats in het natuurpark. Daarnaast leer je interessante feiten over de holenbeer en de Ladinische legendes, waarin het rijk van de Fanes een centrale rol speelt. Natuurliefhebbers kunnen de diversiteit van het water in het natuurpark Fanes-Sennes-Braies leren kennen op het natuurontdekkingspad Tru dal'Ega: het begint bij het natuurparkhuisje en leidt langs de beek naar bronnen. Op het natuurleerpad Lärchensteig boven San Cassiano is een molen een hoogtepunt.
Fanes-Senes-Braies Natuurparkhuis
Marebbe
Tel.: +39 0474 506120
E-mail: info.fsp@provinz.bz.it
Images