Natuurpark Rieserferner-Ahrn
Dreiherrenspitze en Rötspitze, Hochgall en Wildgall, Durreckspitze en Schneebiger Nock - het natuurpark Rieserferner-Ahrn biedt een indrukwekkende bergwereld met welgevormde toppen van drieduizend meter en heeft het hoogste percentage gletsjers van alle natuurparken in Zuid-Tirol.
Het natuurpark Rieserferner-Ahrn in het noordoosten van Zuid-Tirol maakt indruk met zijn vele bergreuzen, waarvan sommige toppen direct op de grens tussen Italië en Oostenrijk liggen, en vormt samen met het nationale park Hohe Tauern en het natuurpark Hooggebergte Zillertaler Alpen een groot grensoverschrijdend beschermd gebied in het hart van Europa.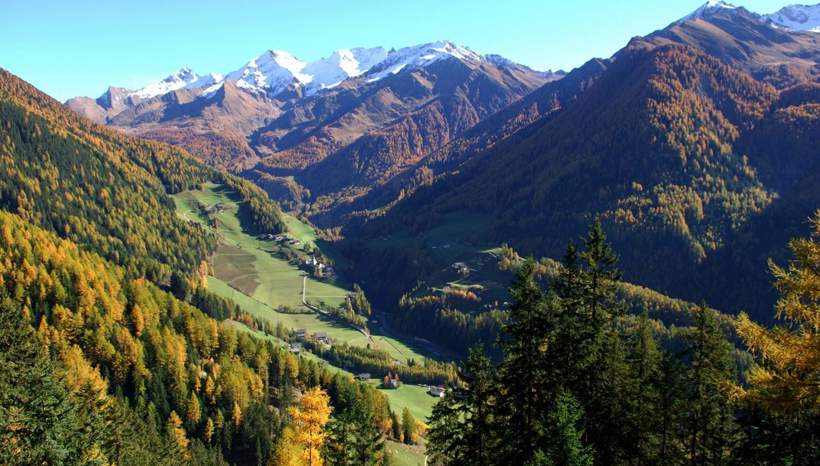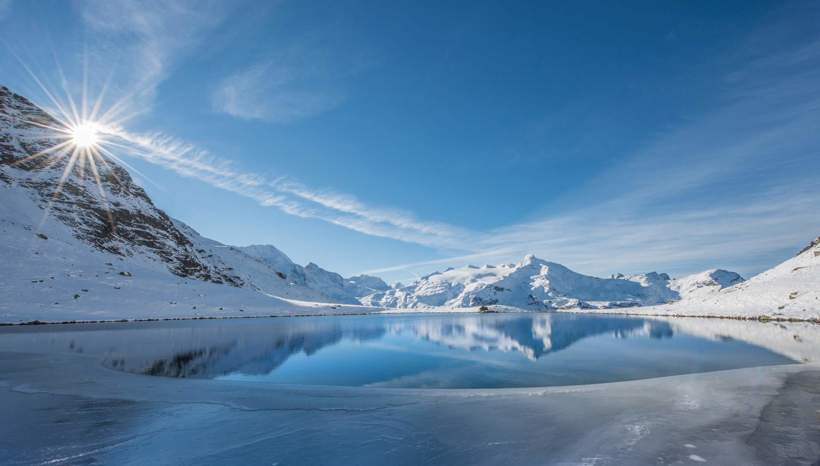 Rustige toevluchtsoorden
Het natuurgebied beslaat een oppervlakte van 31.320 ha en delen van de gemeentes Gais, Sand in Taufers, Ahrntal, Predoi, Rasen-Antholz en Perca. Het karakter van het alpiene berglandschap is anders dan dat van de Dolomieten, maar net zo indrukwekkend. De winters in het natuurreservaat zijn meestal besneeuwd en de alpenweiden tonen een bijzonder weelderig groen. Niet alleen natuurliefhebbers waarderen de ongerepte en rustige plekken in het natuurpark: het auerhoen, dat zeldzaam is geworden in de Alpen, en vele andere dieren die gevoelig zijn voor verstoringen vinden hier nog steeds een geschikte habitat.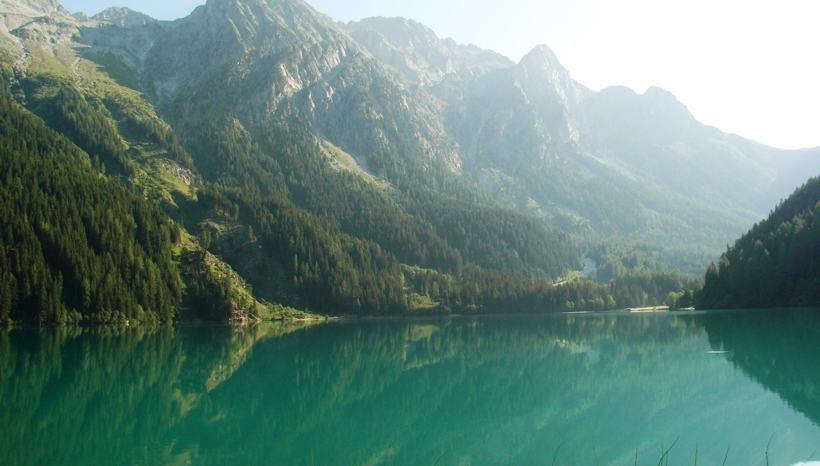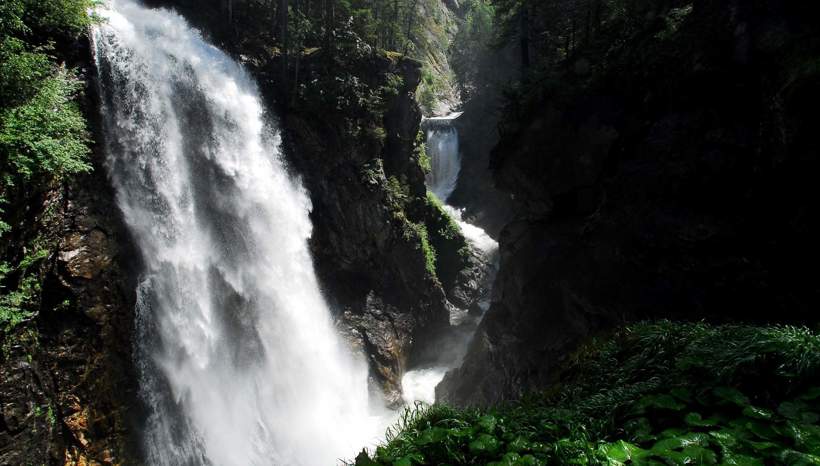 Natuurlijke rijkdom
Water is er in overvloed in het natuurpark Rieserferner-Ahrn: van de donderende Reiner watervallen tot de Kofler meren en het Antholz meer. Rondom de Antholzersee loopt een ongeveer 3 km lang natuurleerpad met 16 stations die natuurliefhebbers jong en oud interessante weetjes over het meer vertellen. Het natuurpark is ook vanuit geologisch oogpunt interessant: het zogenaamde Tauernraam helpt om de structuur van de Alpen te begrijpen en geeft inzicht in zeer oude en normaal gesproken diepgelegen gesteentelagen. Het gebied van het Tauernraam is ook rijk aan mineralen.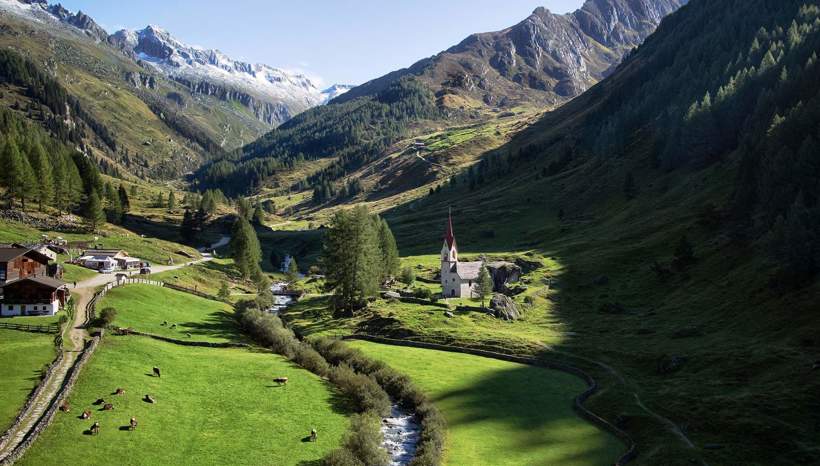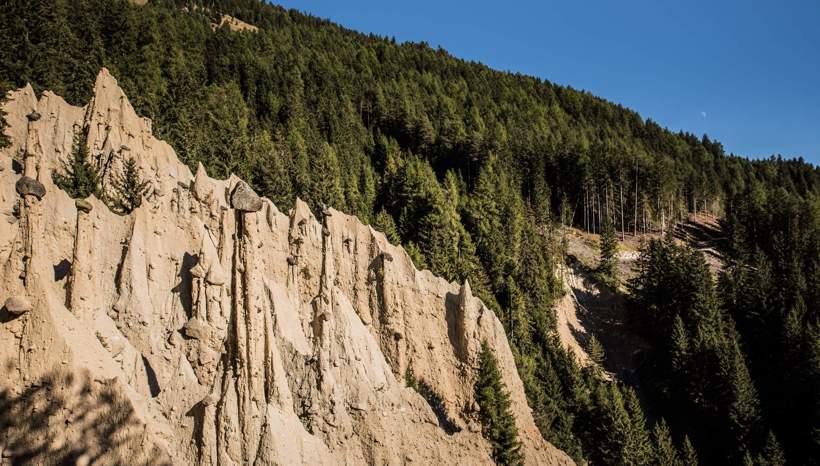 Bezoekerscentra
Of het nu gaat om een uitdagende toptocht naar de Zwarte Muur of een gezellige gezinswandeling naar de aardpiramides in Platten bij Perca - het natuurpark Rieserferner-Ahrn kun je het beste te voet verkennen. Als je meer wilt weten over het landschap, de geologie, de flora en fauna van het natuurpark en over het leven van de mensen in het Ahrntal, moet je ook een bezoek brengen aan het natuurparkhuisje in Sand in Taufers of het informatiecentrum in Kasern.
Natuurparkhuis Rieserferner-Ahrn
Sand in Taufers
Tel.: +39 0474 677546
E-mail: info.rfa@provinz.bz.it
Informatiecentrum Kasern
Kasern/ Predoi
Tel.: +39 0474 654188
E-mail: kasern@ahrntal.it
Selected accommodations in Tauferer Ahrntal