Langlaufparadijs Zuid-Tirol
Glijden over de sneeuw door een diep besneeuwd winterlandschap, harmonieuze bewegingen ondersteund door een gelijkmatig gebruik van de stokken en een goed gedoseerde ademhaling...
Langlaufen is niet alleen een van de gezondste, maar ook een van de mooiste manieren om van de winter in Zuid-Tirol te genieten. Hart en bloedsomloop worden getraind en in vergelijking met veel andere wintersporten worden er veel spiergroepen gebruikt. Klassiek of skating, professioneel of recreatief, Zuid-Tirol biedt perfecte omstandigheden voor alle langlaufers!
Door diep besneeuwde landschappen, omgeven door de sprookjesachtige bergen van Zuid-Tirol, kristalheldere lucht, de winterzon in de rug... Op vers geprepareerde, korte tot lange loipes kunnen langlaufliefhebbers zich naar hartenlust uitleven.
Beginnerstips voor langlaufers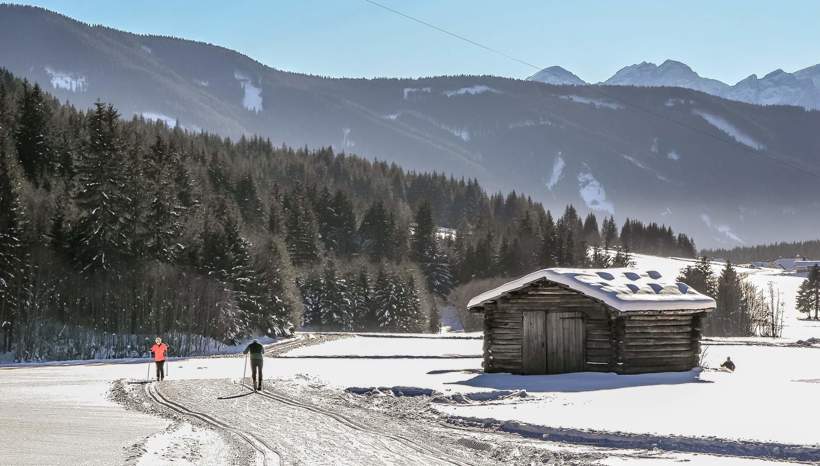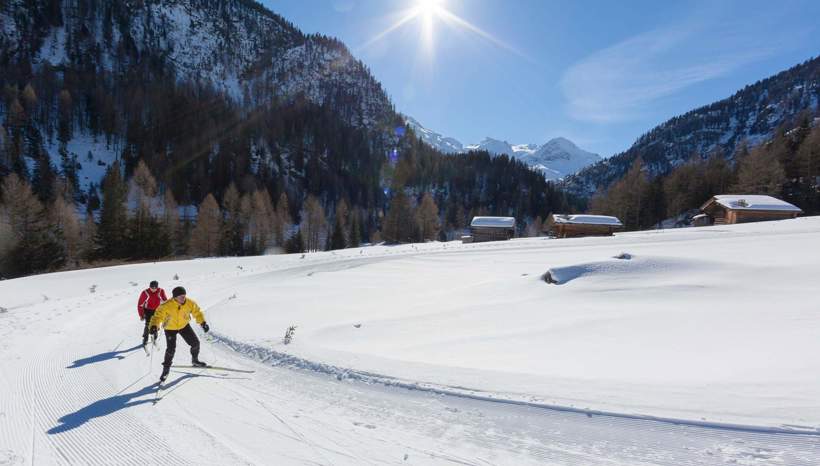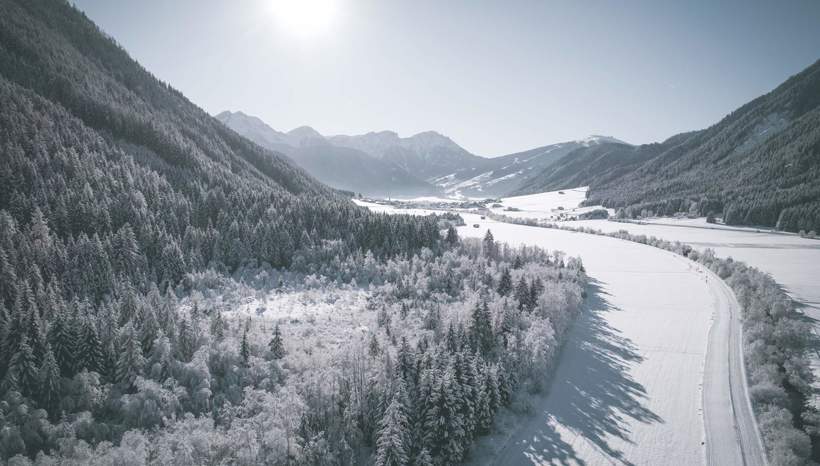 Langlaufski's: Zachtere, klassieke langlaufski's zijn geschikt voor beginners en recreatieve langlaufers. Qua type ski worden in het begin Nowax-ski's aanbevolen: Deze zijn iets langzamer op de loipe, maar worden gekenmerkt door het bijzonder gripvaste oppervlak van hun klimzone.
Ski'swaxen: als je snel wilt langlaufen en energie wilt besparen, moet je je ski's regelmatig waxen. Nowax-ski's zijn relatief gemakkelijk te onderhouden en kunnen het beste worden behandeld met glide of vloeibare wax. Bij klassieke (wax) langlaufski's hebben de klim- en glijzones van de ski verschillende waxen nodig. Er moet ook rekening worden gehouden met de temperatuur. Bij aankoop kun je het beste professioneel advies inwinnen!
Schoenen: Halfhoge langlaufschoenen zijn warmer dan lage, beschermen de enkels en bieden goede ondersteuning. Ze mogen niet knellen, maar ook zeker niet te groot zijn.
Bindingen: langlaufbindingen bieden tegelijkertijd veilige controle over de ski's en bewegingsvrijheid. Je kunt het beste kiezen voor een flexibele binding die compatibel is met verschillende soorten skischoenen. Zo kun je zonder problemen van skischoen wisselen.
Stokken: De langlaufstokken moeten zeker tot aan de schouder reiken. Hoe langer ze zijn, hoe krachtiger de kick en hoe sneller je gaat.
Kleding: Omdat je tijdens het langlaufen vaak veel zweet, is ademende kleding aan te raden. Windstopjacks en fleecetruien zijn ideaal, met klassiek skiondergoed eronder. In je rugzak moet je ander ondergoed en iets warms voor tijdens de pauzes meenemen.
Images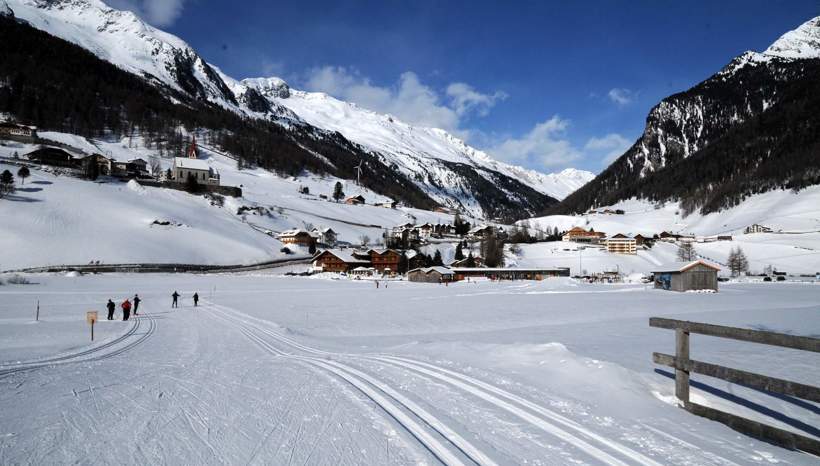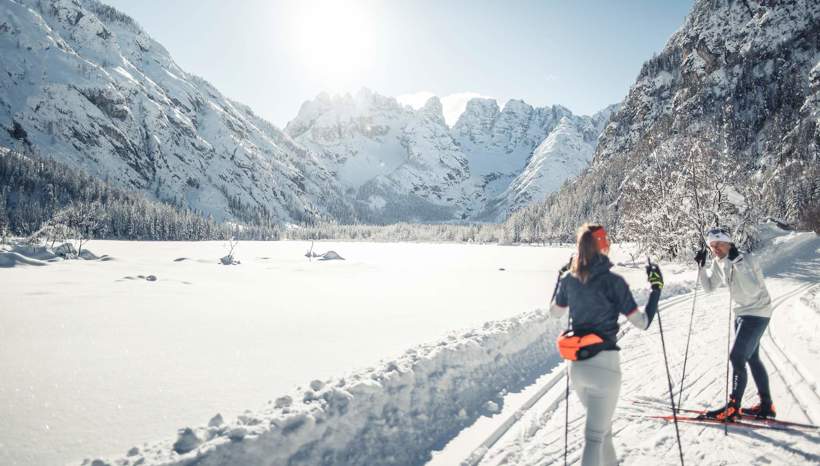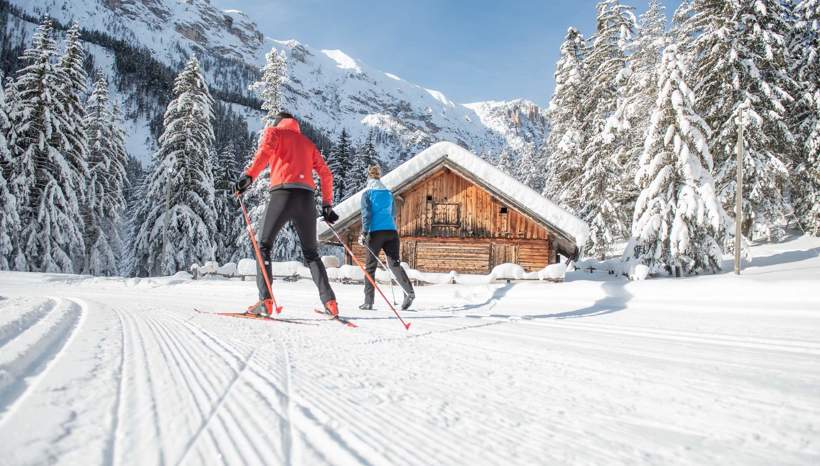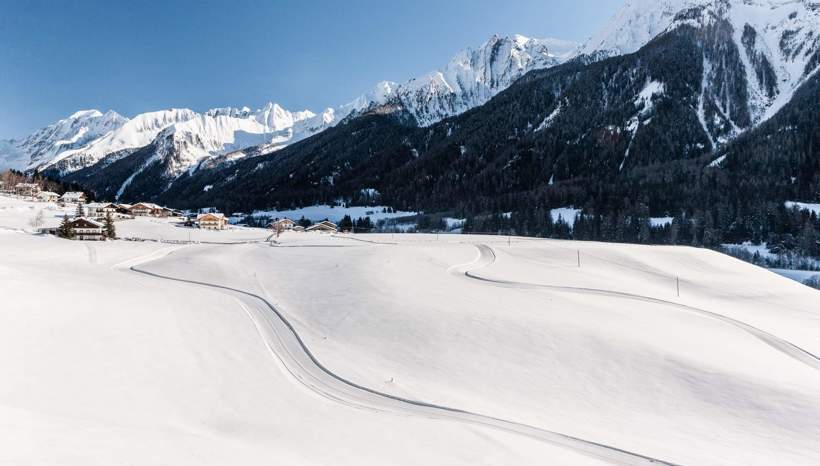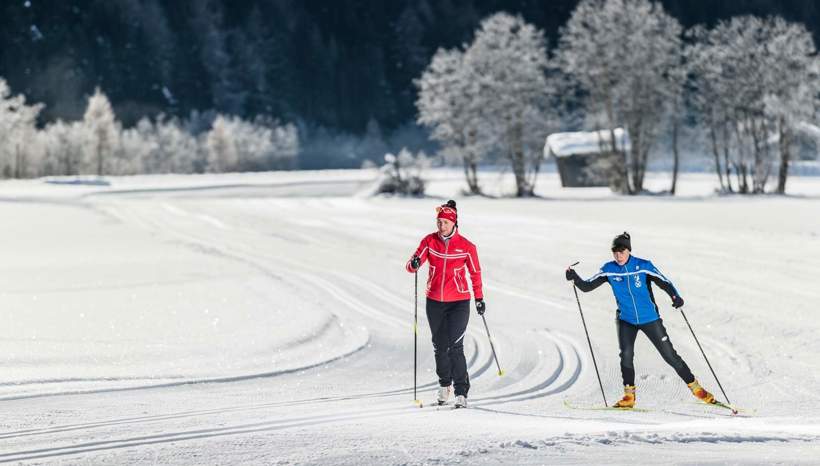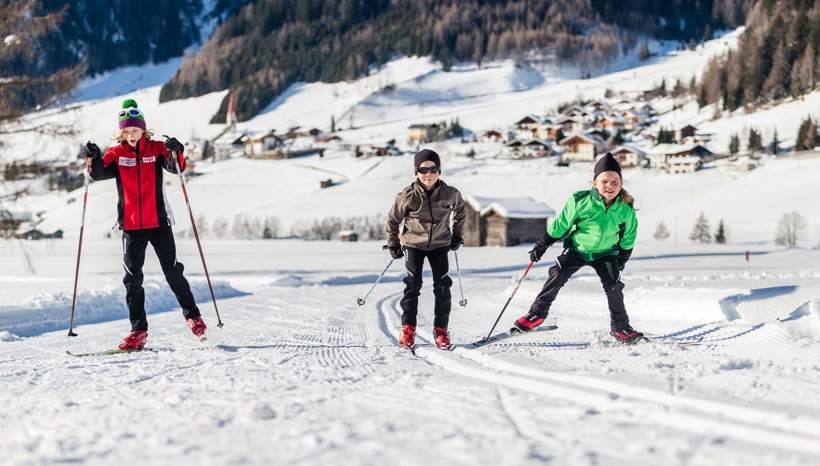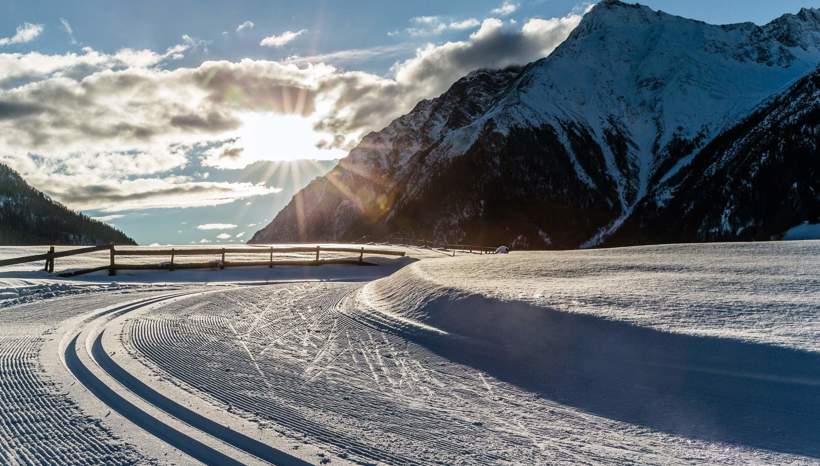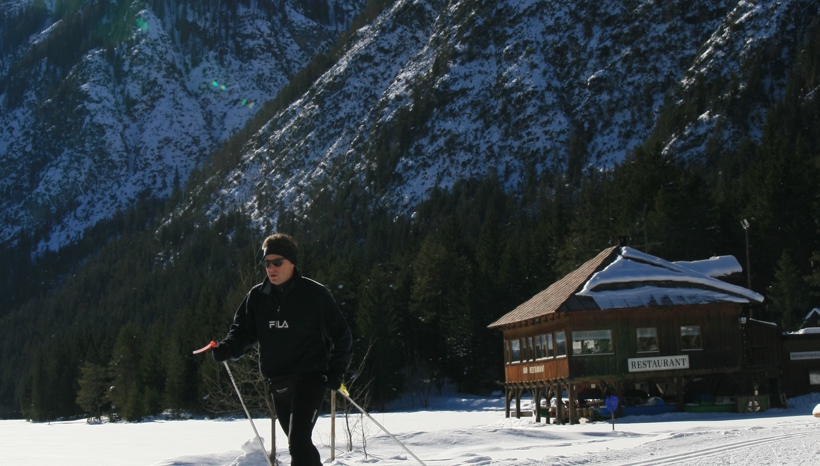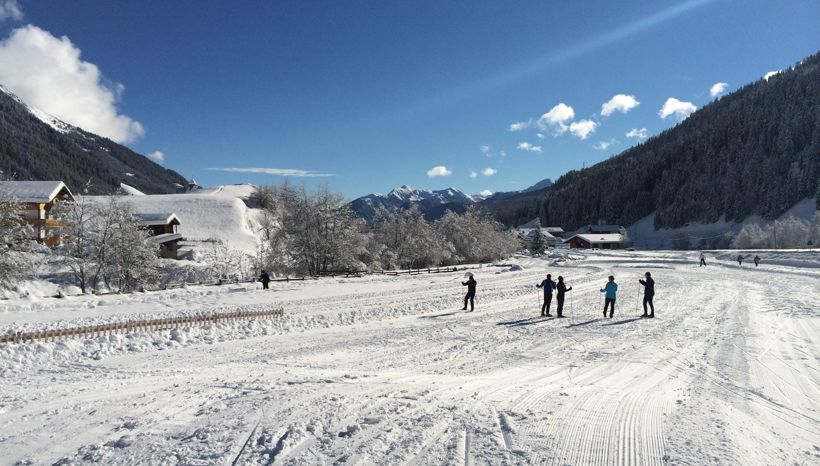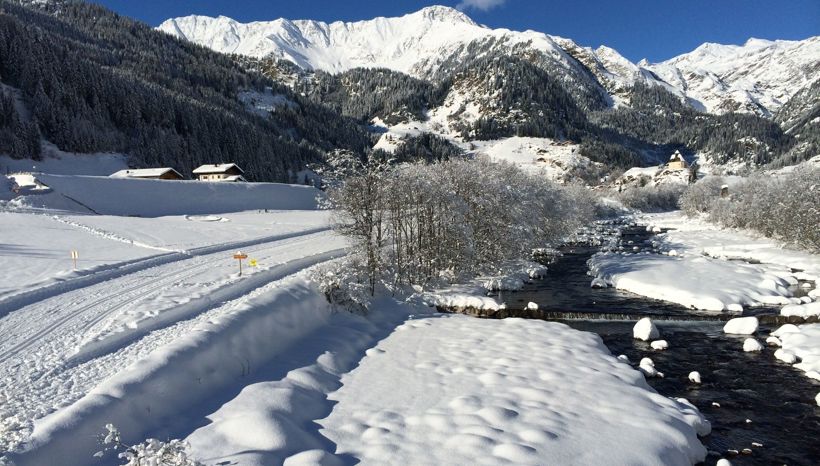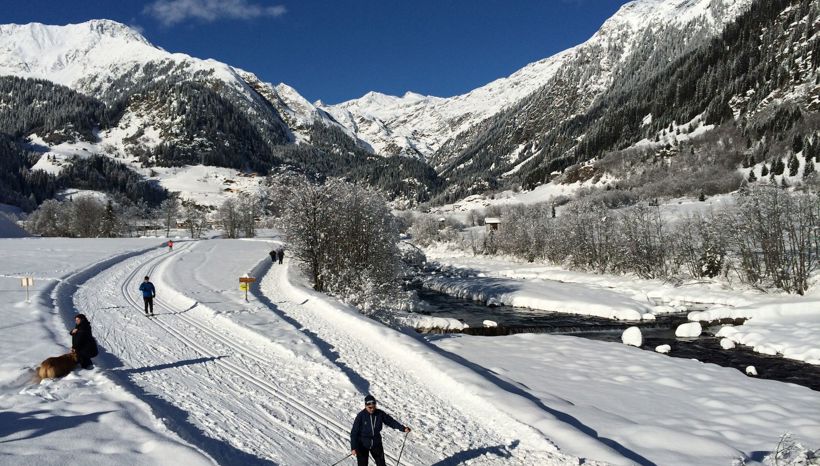 Selected accommodations in South Tyrol