Hoogteloipes in Zuid-Tirol
Gegarandeerde sneeuw, veel zon en een adembenemend uitzicht op de bergtoppen maken langlaufen op de hoogteloipes in Zuid-Tirol op meer dan 2.000 m boven zeeniveau tot een onvergetelijke ervaring voor wintersporters.
Prato Piazza bij Braies
Op 2.000 m hoogte loopt deze loipe over het schilderachtige hoogplateau aan de voet van de machtige toppen van de Hohe Gaisl en de Dürrenstein in het natuurpark Fanes-Sennes-Prags. Het 6 km lange circuit maakt indruk met een prachtig Dolomietenpanorama en is, als overwegend makkelijke route met enkele matig moeilijke stukken, ook geschikt voor beginners.
Würzjoch in Val Badia
De toppen van de Dolomieten, die op de Werelderfgoedlijst van UNESCO staan, lijken dichtbij genoeg om aan te raken op dit 4 km lange pad aan de voet van de Peitlerkofel op 2.000 m boven zeeniveau. De gemakkelijke hoogteloipe sluit aan op de loipe in het Villnösstal, zodat getrainde langlaufers nog meer en ook uitdagendere loipenkilometers tot hun beschikking hebben.
Hochjoch en Lazaun op de gletsjer van Val Senales
De beste trainingsomstandigheden voor professionals: de uitdagende Hochjoch-gletsjerloipe op 3.000 m biedt van half september tot half december optimale omstandigheden voor langlauftraining op grote hoogte. Afhankelijk van de sneeuw- en weersomstandigheden is de hoogteloipe 5 tot 10 km lang.
Maar niet alleen topsporters bereiden zich in het skigebied Val Senales voor op het wedstrijdseizoen: Van half december tot april is de Lazaun-loipe op ongeveer 2.400 m boven zeeniveau geopend. De gemakkelijke loipe van 2 km is perfect voor beginners.
Van de Corno del Renon naar de Villandro Alm
Vanaf het bergstation Schwarzseespitze in het skigebied Rittner Horn boven Bolzano loopt een 10 tot 35 km lange, middelzware loipe naar de Villandro Alm, die een indrukwekkend 360-graden panorama biedt op een hoogte van meer dan 2.000 m.
Seiser Alm
Hoewel niet alle 80 kilometer loipes zich op de Seiser Alm boven de 2.000 m, maar ze zijn allemaal perfect geprepareerd, dubbel of viervoudig gespoord en op een hoogte van 1.800 tot 2.200 m ook zeer sneeuwzeker. Schaatsen of klassiek langlaufen - de uitzichten op Sassolungo, Sassopiatto en Sciliar zijn altijd inspirerend.
Langlaufers vindenandere hoogteloipes, bijvoorbeeld in het skigebied Ratschings-Jaufen (Platschjoch-loipe: 10 km op ongeveer 1.800 m hoogte) en in Solda (7 km op 1.900 m hoogte).
Images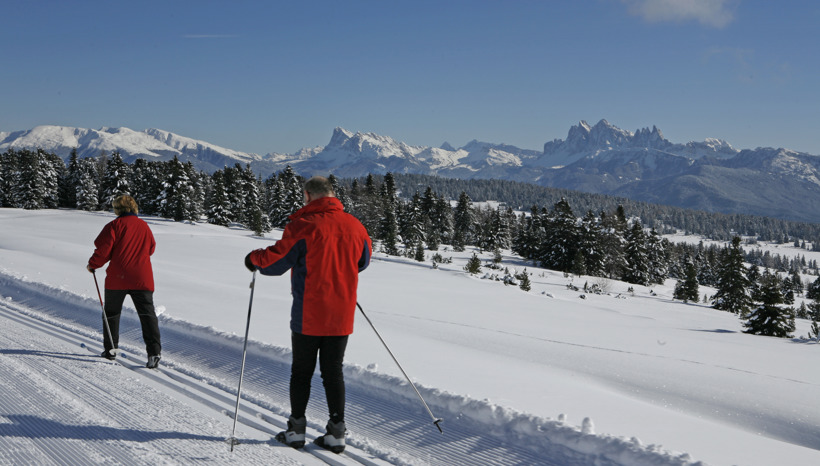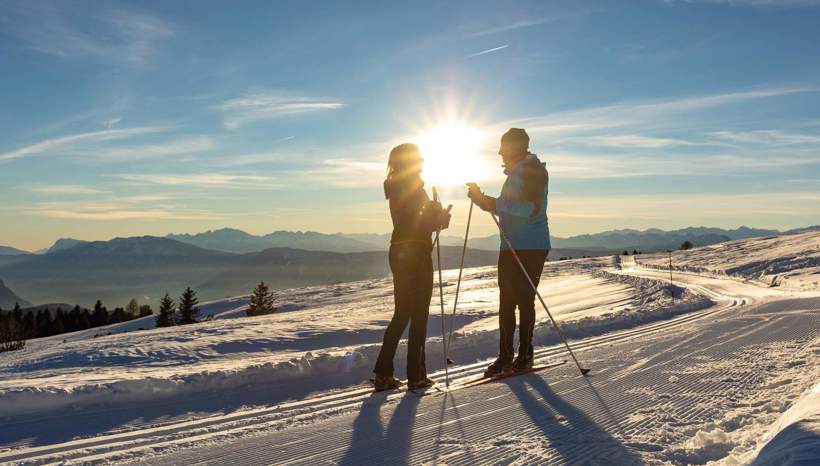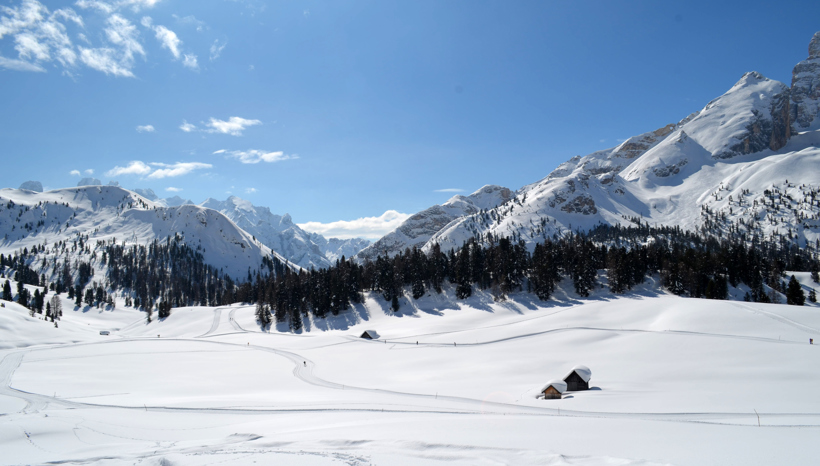 Selected accommodations in South Tyrol