Langlaufcentrum Antholz
Klassiek langlaufen, schaatsen of biatlon - het Antholztal met zijn biatlon- en langlaufcentrum Zuid-Tirol Arena Alto Adige is een internationaal bekende attractie voor alle liefhebbers van Noords skiën.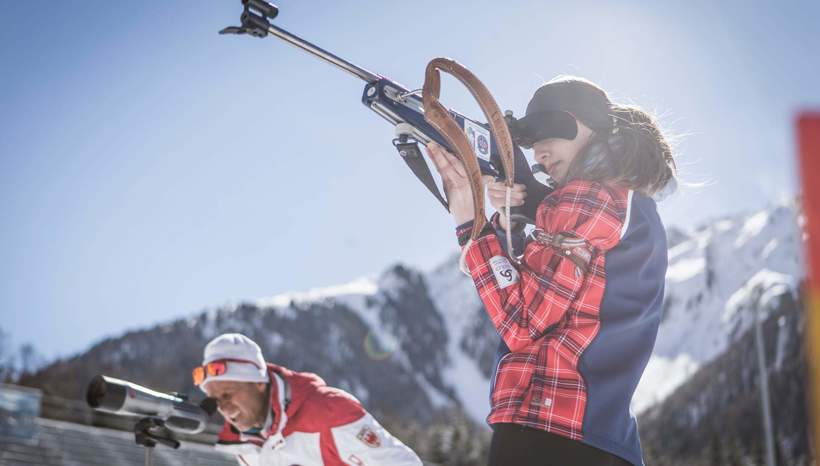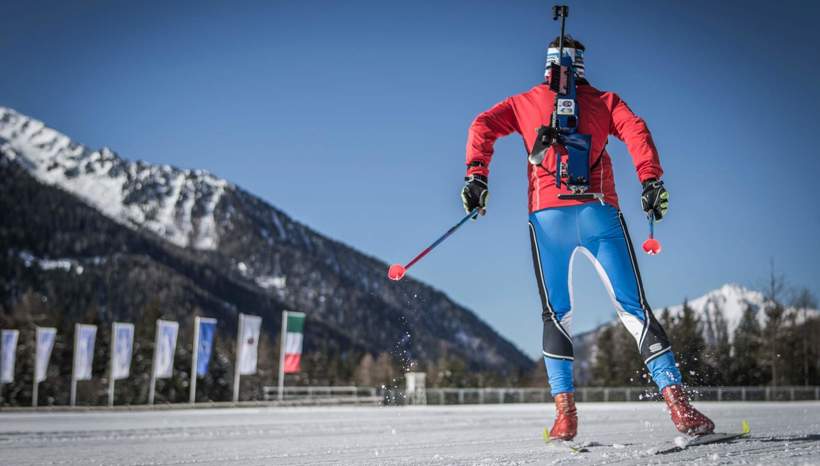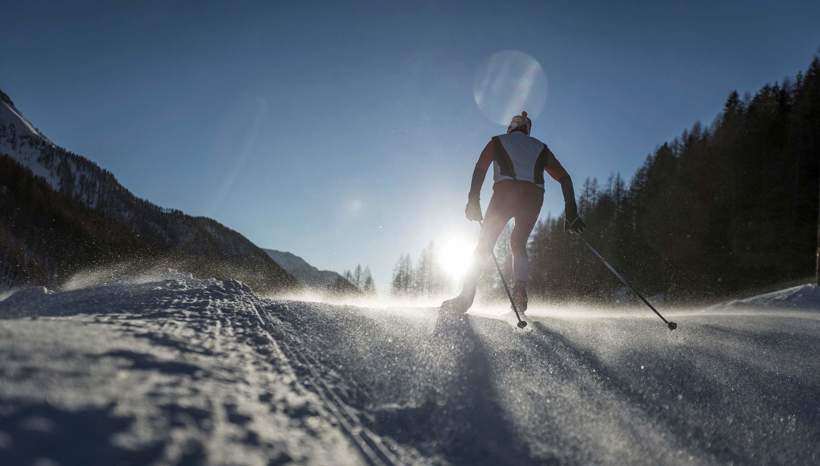 De Rieserferner groep met zijn indrukwekkende bergtoppen en het Antholz meer vormen een adembenemende achtergrond voor langlaufers en biatleten. Ongeveer 60 km perfect geprepareerde loipes rond het biatlon- en langlaufcentrum Zuid -Tirol Arena Alto Adige garanderen topsportplezier te midden van een prachtig winterlandschap. Het langlaufnetwerk, inclusief de dalloipe, biedt loipes van verschillende lengtes en moeilijkheidsgraden en daarmee optimale trainingsmogelijkheden voor zowel beginners als gevorderden.
Snelle vooruitgang
Wie voor het eerst wil langlaufen, zijn klassieke techniek wil verbeteren of van de klassieke stijl wil overstappen op de skatingstijl, kan direct in het biatlon- en langlaufcentrum ondersteuning krijgen van de ervaren professionals van de ski-, langlauf- en biatlonschool Antholz. In de winter worden langlauf-, biatlon- en skilessen, privélessen en belevenisweken aangeboden, in de zomer biatlonlessen en privélessen rolskiën, nordic walking en personal training.
Een evenement dat je niet mag missen
Spannende wedstrijden, een geweldig voorprogramma en een onvergelijkbare sfeer - wanneer de biatlonwereldcup elk jaar een weekend lang halt houdt in Antholz, is dat een hoogtepunt voor alle wintersportfans.
Meer informatie:
Ski-, Langlauf- en Biatlonschool Antholz.
Obertalerstr. 33 - I-39030 Antholz Obertal
Tel.: +39 0474 492 446
E-mail: info@langlauf-antholz.it
Images