Skiën in Zuid-Tirol
Wat heb je nodig voor een fantastische skivakantie? Perfect geprepareerde pistes en ultramoderne liften - beide zijn vanzelfsprekend in alle skigebieden van Zuid-Tirol. Maar een skivakantie in Zuid-Tirol biedt nog veel meer.
Dankzij de gunstige ligging ten zuiden van de Alpen zijn er meer zonuren dan waar dan ook, en de optimale mix van Alpentraditie en mediterrane levensstijl is niet alleen te zien aan de hoge culinaire standaard in de skihutten. Zuid-Tirol heeft iets wat een wintervakantie onvergetelijk maakt.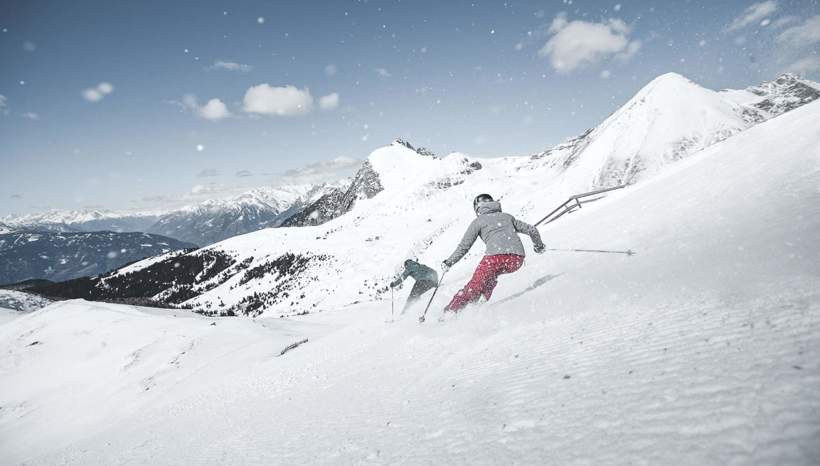 Skiën is leuk
Beginner of prof, gezin of single, carver of adrenalinejunk - in Zuid-Tirol is er voor elke vaardigheid, leeftijd en smaak het ideale skigebied: gezinnen voelen zich thuis in de overzichtelijke kindvriendelijke skigebieden met gespecialiseerde skischolen en ski-kinderdagverblijven. Liefhebbers van de elegante Telemark-stijl verheugen zich over het brede aanbod aan perfect geprepareerde pistes. Jonge freestylers en freestylers met een jong hart kunnen zich uitleven in snowparks en op funpistes. Wil je nog meer actie? Paragliden, ijszeilen en snowkiten behoren ook tot de mogelijkheden in de skigebieden van Zuid-Tirol.
De grote skigebieden zoals de Drie Pieken Dolomieten, Val Gardena, Alta Badia of Kronplatz scoren met een adembenemend Dolomietenpanorama en uitdagende afdalingen en laten niets te wensen over. Geen kans op verveling, de volgende uitdaging wacht al: dankzij de verschillende skiverenigingen zoals de Ortles Skiarena of de Dolomiti Superski skicarrousel kunnen wintersporters de pistes van partnerskigebieden uitproberen met de bijbehorende skipas.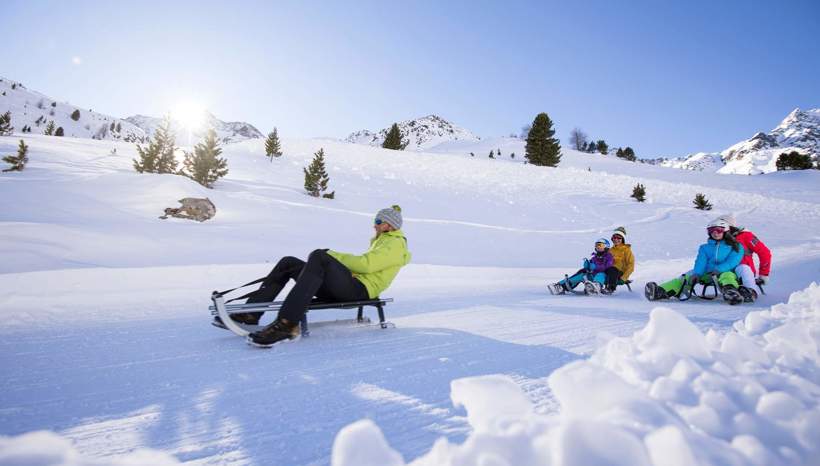 Perfecte sfeer
Wie zijn skivakantie in Zuid-Tirol doorbrengt, kan zich niet alleen verheugen op poedersneeuw, het indrukwekkende berglandschap en de hartelijke gastvrijheid, maar ook op een gevarieerd aanbod rondom de pistes. Snelle rodelbanen en leuke rondjes op de schaats zijn leuk voor jong en oud, terwijl panoramische langlaufloipes en hoogalpiene skitochten wintersporters tot ver in het voorjaar laten zweten. Met bergschoenen of sneeuwschoenen: romantische winterwandelingen over geruimde paden of ongerepte hellingen inspireren natuurliefhebbers.
Na al die inspanning kunnen wintersporters bijtanken en opwarmen in de heldere winterlucht in een van de talrijke wellnessoases. Rustieke hutten, koele bars en gezellige restaurants nodigen uit om te ontspannen en te genieten: Met de verscheidenheid aan pleisterplaatsen komt iedereen gegarandeerd aan zijn trekken, van het verwende gastronomische stel tot de alleenstaande in feeststemming tot de familie met een enorme eetlust.
Selected accommodations in South Tyrol