Snowparken in Zuid-Tirol
Of het nu op een snowboard of op ski's is - freestylen staat voor gevarieerde actie en een onvergelijkbaar gevoel. In de talrijke snowparken en funpistes in Zuid-Tirol vinden rijders van alle niveaus de juiste opstelling: Van de makkelijke elementen op de Easy Line of op de Funslope tot de echte uitdagingen voor profs in de Advanced Areas, alles is aanwezig.
State-of-the-art setups, ervaren shapers en een coole sfeer zorgen voor perfect freestyle plezier in de sneeuwparken van Zuid-Tirol. Een breed scala aan obstakels zoals kickers, boxen, tubes en rails bieden ook ervaren rijders volop mogelijkheden om zich uit te leven. Kinderparken, funparken en funpistes staan garant voor veel plezier voor kinderen en beginners.
Zuid-Tirol is niet alleen een wintervakantieparadijs vanwege de sneeuwzekerheid en de vele zonuren. Het overtuigt met zijn warme gastvrijheid, culinaire lekkernijen en gevarieerde mogelijkheden voor wintersporters: tussen de talrijke skigebieden met verschillende zwaartepunten vindt iedereen gegarandeerd het ideale aanbod. Ook freestylers komen aan hun trekken en kunnen zich verheugen op spannende snowparks die tot de beste ter wereld behoren.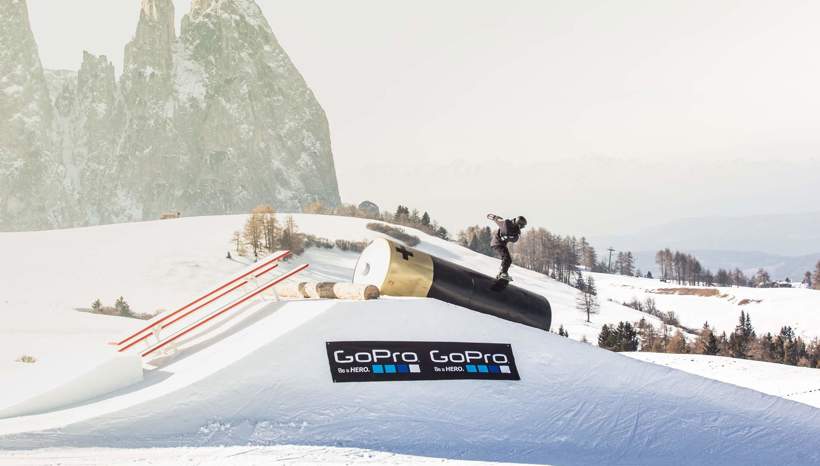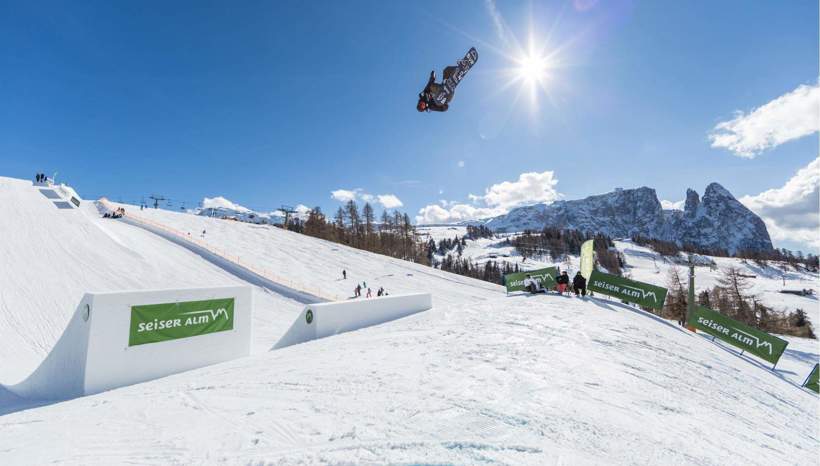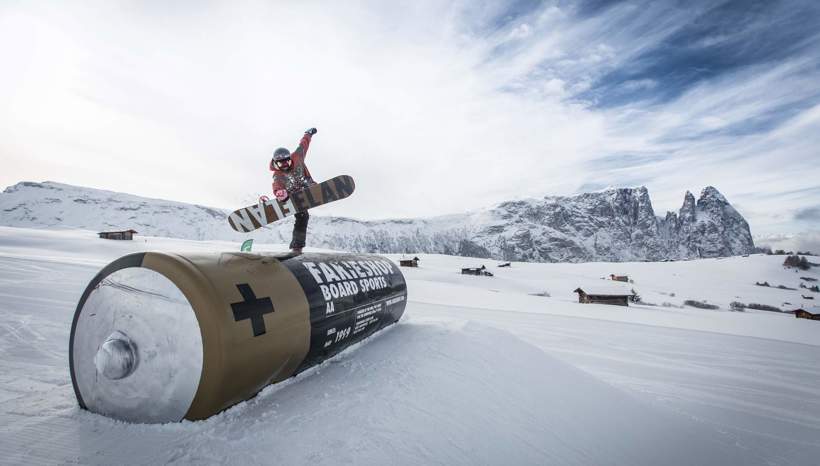 Hotspots voor freestylers
Het grootste snowpark van Zuid-Tirol ligt op de Seiser Alm. De Italiaanse nationale ski- en snowboardfreestyle teams trainen hier en freestylers kunnen kiezen uit 70 hindernissen.
Het Snowpark Obereggen maakt al 20 jaar furore: vele sneeuwacrobaten hebben zich uitgesloofd op de halfpipe en het Starship en Nightpark zijn nieuwe hoogtepunten.
Het skigebied Belpiano op de Reschenpass is een van de topadressen voor freestylers met zijn meermaals bekroonde snowpark en de funpiste ernaast. Het hoogtepunt van het winterseizoen is een cool evenement: waaghalzen strijden in de Battle ROJal als onderdeel van de QParks Tour.
In het skigebied Alta Badia in Val Badia biedt het snowpark op de Piz Sorega met 14 boxen, 10 rails en 17 kickers veel afwisseling voor elk niveau. De Funslope Biok met 23 elementen en de Kidslope Pralongià II zijn bijzonder geschikt voor beginners en kinderen.
In het snowpark Funtaklaus is er voor elk niveau een geschikte lijn. In het skigebied Klausberg in het Tauferer Ahrntal is niet alleen het Funtaklaus park in topvorm, maar ook de Dino Fun Line: deze maakt het voor kinderen en beginners gemakkelijk om aan de slag te gaan in de wereld van freestyle.
Op de Kronplatz,tussen de hellingen Belvedere en Plateau, zorgeneen Easy Line , een Medium Rail Line, een Medium Kicker Line en een Family Fun Line ervoor dat zowel beginners als gevorderden aan hun trekken komen.
Andere geweldige snowparks wachten op freestylers in Val Gardena Watles en in de skigebieden 3 Zinnen Dolomieten, Watles en Merano 2000.
Selected accommodations in South Tyrol