Vakantie in het Tauferer Ahrntal
In het zijdal van het Pustertal is de toverformule: Plezier, gezelligheid en activiteit. Hier kun je grote en kleine avonturen op het water en op het land verwachten, maar ook wandel- en bergtochten die je door een unieke bergwereld leiden.
Tegelijkertijd presenteert de zonnige zuidkant van de Zillertaler Alpen zich het hele jaar door vol magie, afwisseling en met een onvergelijkbare flair. Dit alles is onder andere te danken aan de 84 bergtoppen van drieduizend meter die het Tauferer Ahrntal als een machtige beschermende muur omgeven.
De bewoners van het Tauferer Tal en het Ahrntal zijn zeer vriendelijk en hartelijk. Hun levensritme volgt grotendeels de loop van de seizoenen, want de natuur zet hier de toon.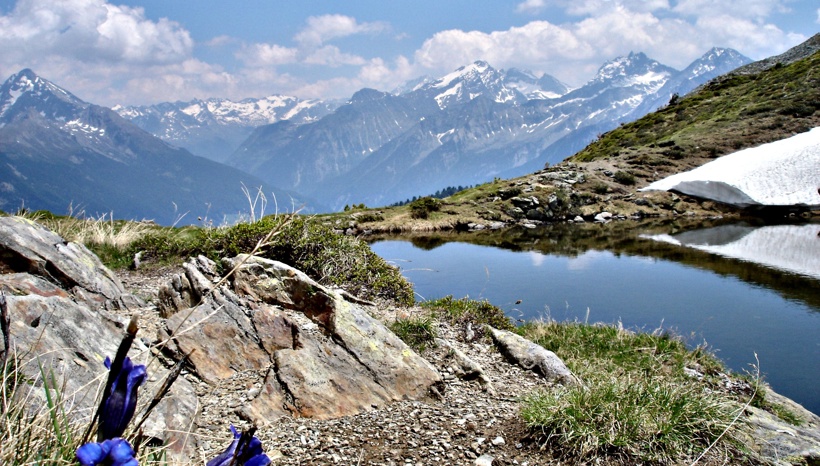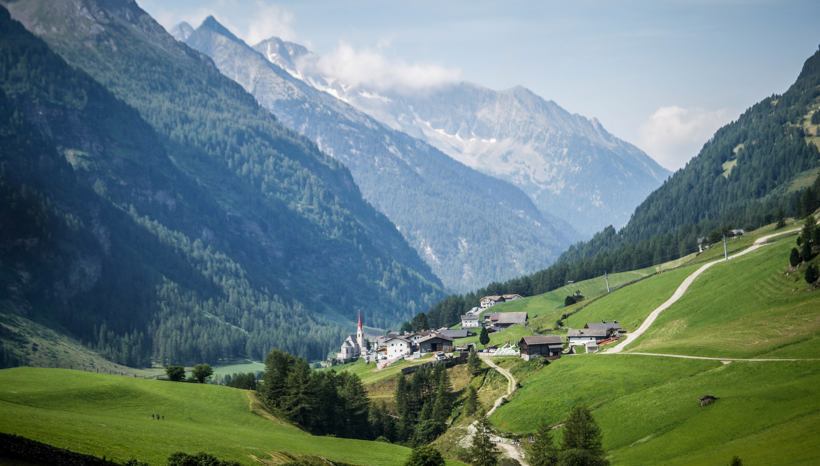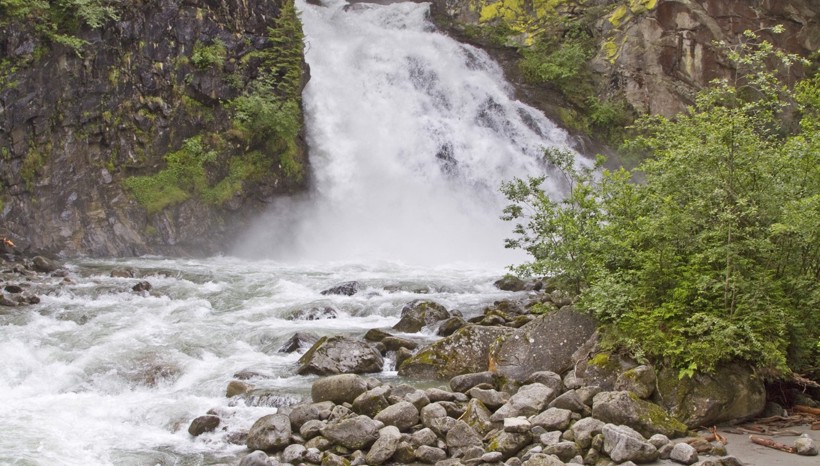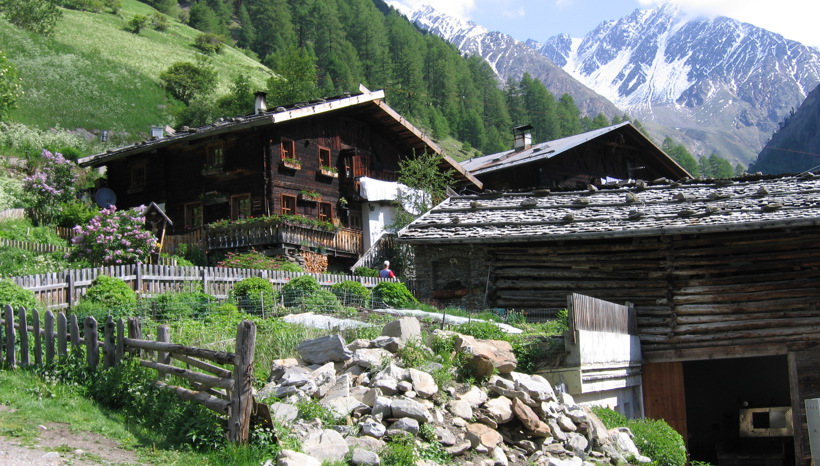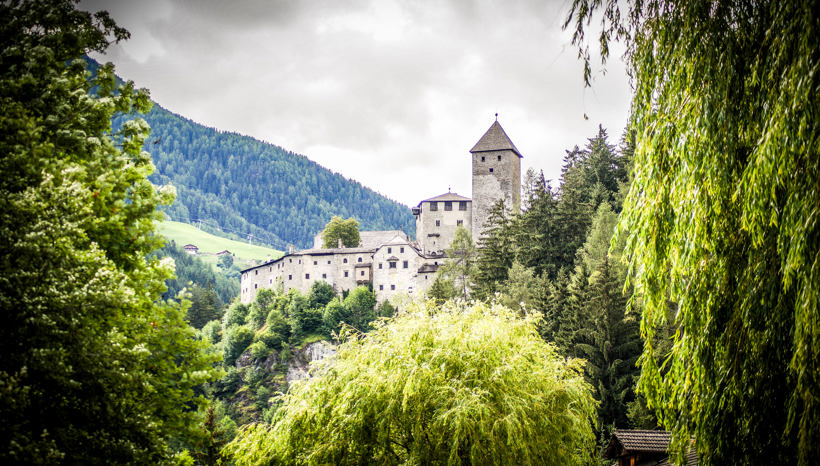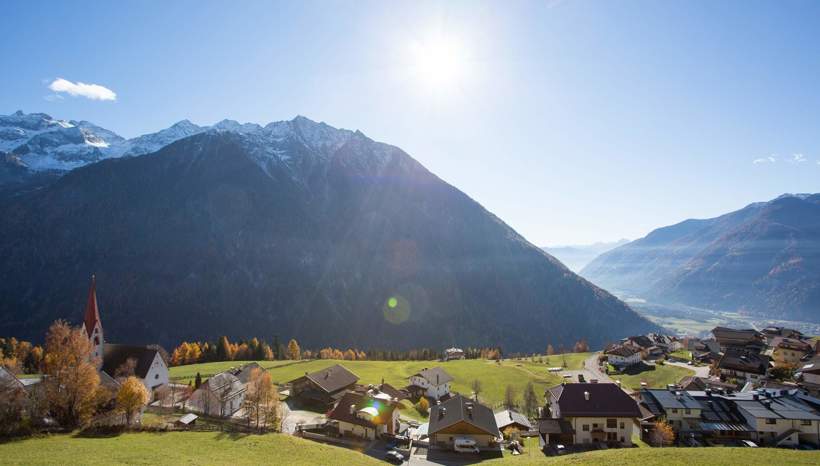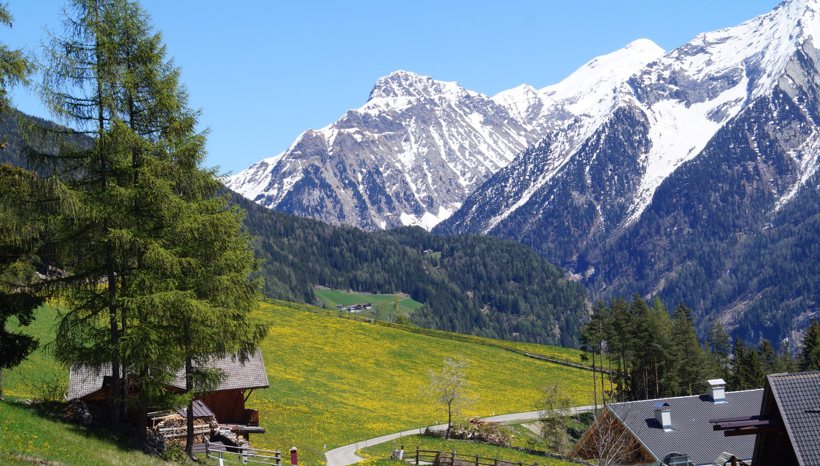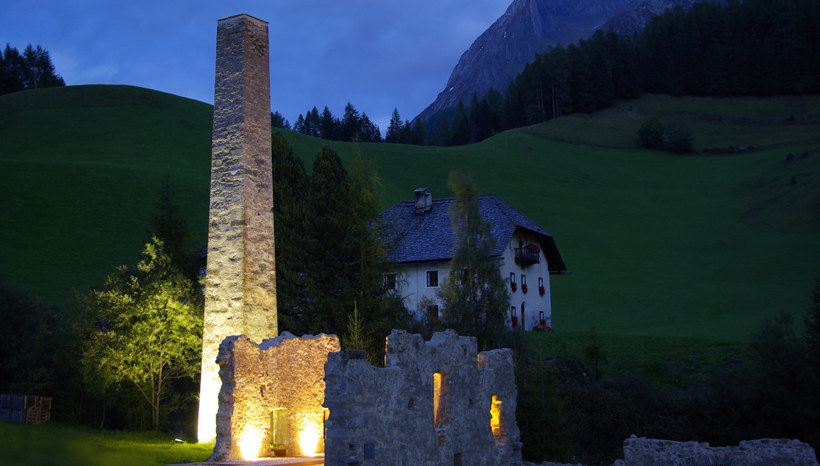 Groen vakantieparadijs
Het Tauferer Ahrntal geldt als een bijzonder groen dal met een grotendeels ongerept natuurlandschap. Het grensoverschrijdende natuurpark Rieserferner-Ahrn met een oppervlakte van 31.500 hectare maakt indruk met prachtige alpenweiden, een adembenemende verscheidenheid aan flora en fauna, prachtige gletsjers en indrukwekkende bergtoppen. In uitnodigende hutten worden typische specialiteiten geserveerd. Mountainbikers en fietsers profiteren ook van een goed ontwikkeld netwerk van paden.
Cultuurliefhebbers moeten een bezoek brengen aan de oude mijn in Predoi, verschillende musea en het Tauferslot. In de niet meer gebruikte mijn bevindt zich ook een klimaattunnel waar therapieën worden aangeboden voor mensen met een longaandoening.
Voor de avonturiers is een rafttocht op de Ahr of paragliding een aanrader. Een heerlijke verfrissing na een lange berg- of fietstocht biedt de natuurlijke zwemvijver Sand in Taufers.
Herfst rijk aan traditie
Als de herders het vee van de zomerse almen naar de dorpen terugbrengen, nadert de herfst in het Tauferer Ahrntal. De traditionele afdaling van de almen is in veel dorpen nog steeds een belangrijke gebeurtenis en wordt ook groots gevierd. De feestelijk versierde dieren en hun begeleiders worden vrolijk verwelkomd in het dal. Daarna is er een typisch volksfeest met traditionele specialiteiten en muziek.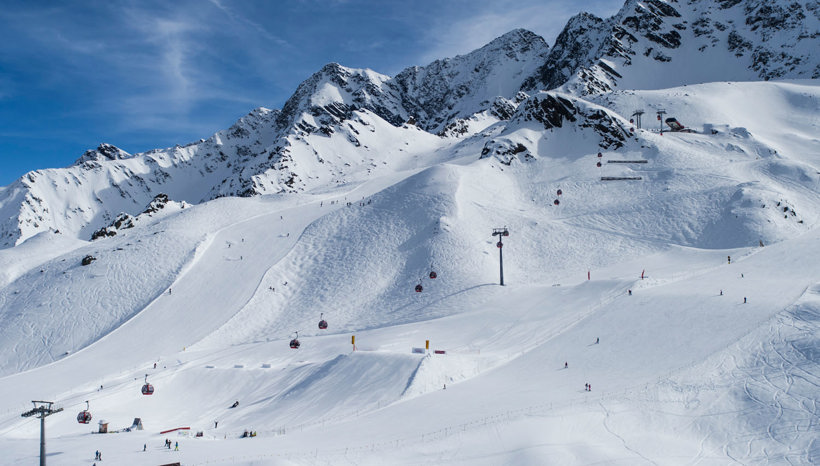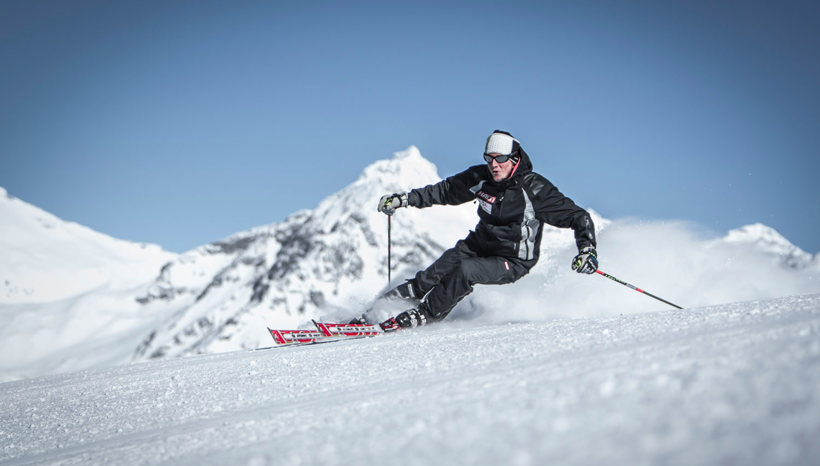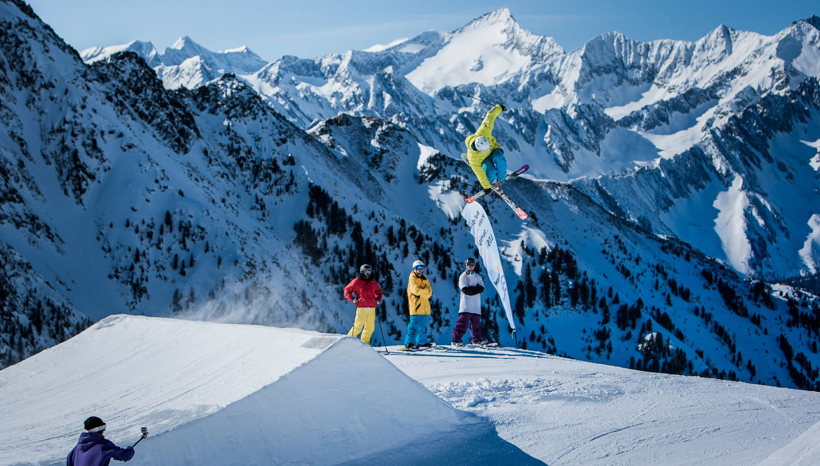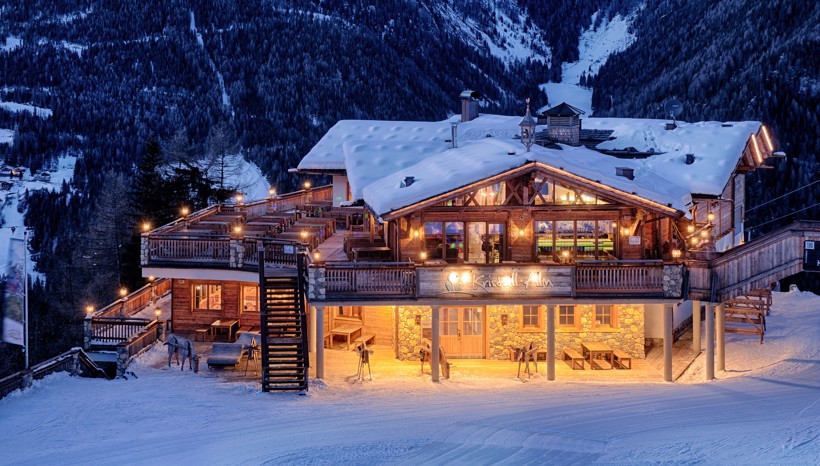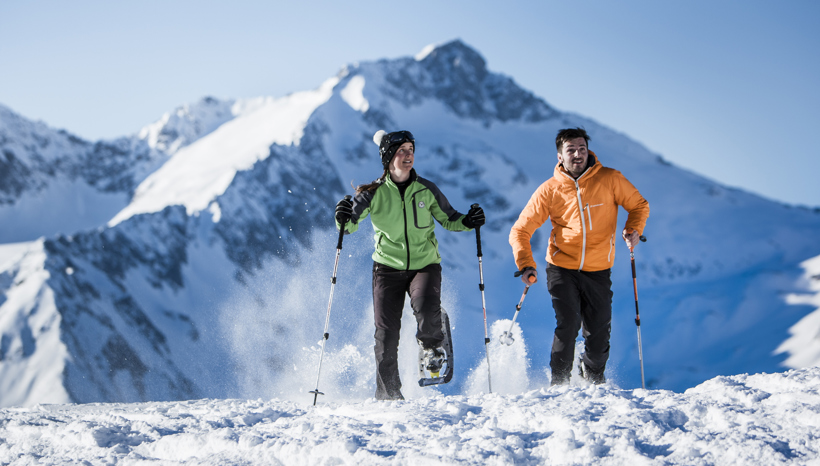 Magische winter
De winter begint vroeg in het meest noordelijke dal van Zuid-Tirol. De eerste sneeuw valt meestal eind september op de bergtoppen. Dit is de tijd van het jaar waarin wandelaars zich bijzonder thuis voelen, de rust van de dichte bossen opzoeken en ongerepte natuurlandschappen verkennen. De wilgen en lariksen gloeien in een warme gouden tint en de kristalheldere bergmeren glinsteren zilver.
In de winter verandert het Tauferer Ahrntal in een paradijs voor wintersporters. Twee gezinsvriendelijke skigebieden - Klausberg en Speikboden - staan garant voor perfect geprepareerde pistes en moderne liften. Langlaufers vinden prachtige loipes in Riva di Tures en San Giovanni. De rodelbanen in het gebied beloven plezierig sleeën voor jong en oud.
De betoverende schoonheid van de winterse natuur komt het best tot zijn recht tijdens een sneeuwschoenwandeling of skitocht. Net zo onvergetelijk maar gezelliger is een romantische rit met de paardenslee.
Wellnessliefhebbers moeten zeker een bezoek plannen aan het overdekte zwembad Cascade in Sand in Taufers. Naast verschillende zwembaden is er ook een groot saunagedeelte.
Geniet in de tijd voor Kerstmis van de betoverende sfeer van de Tauferer Advent. De kleine maar fijne kerstmarkt in Sand in Taufers biedt onder andere een liefdevol samengesteld voorprogramma.
Localities in Tauferer Ahrntal
Selected accommodations in Tauferer Ahrntal