Vakantie in het Ultental
Een paar kilometer van Merano ligt het Ultental. Het is vandaag de dag nog net zo ongerept als in grootmoeders tijd en voldoet aan veel van de verwachtingen die men heeft van Zuid-Tirol als vakantiebestemming.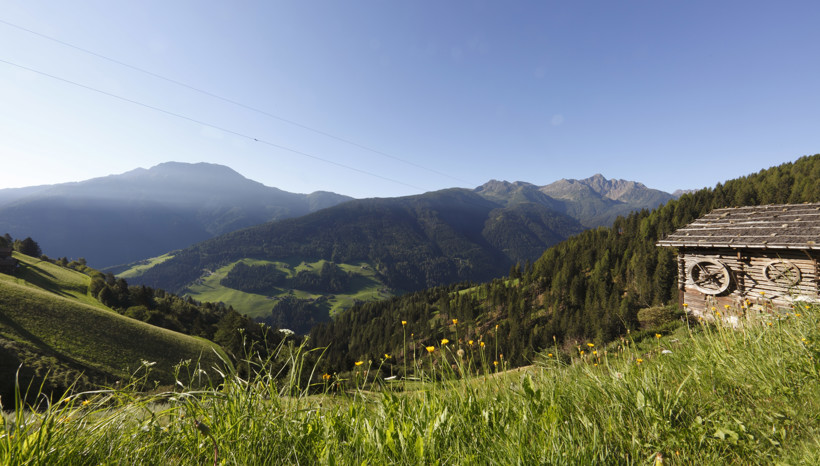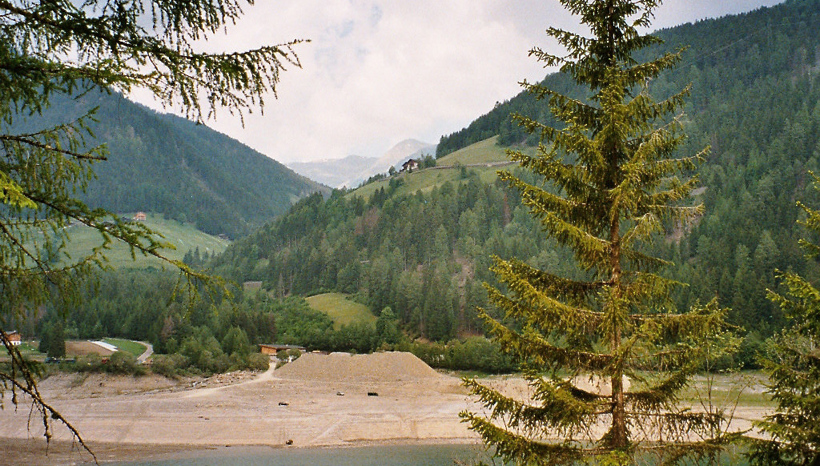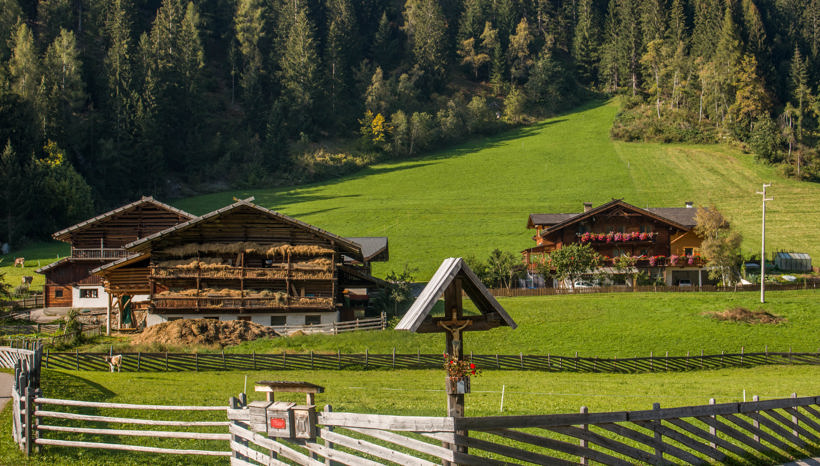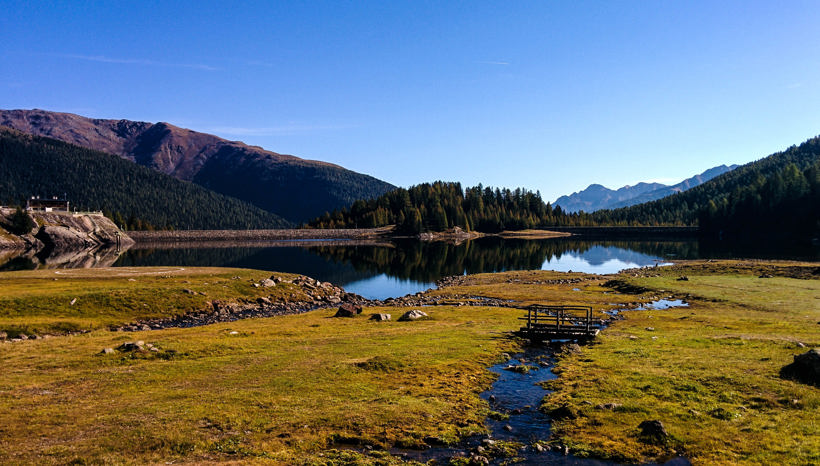 Kronkelende wandel- en fietspaden door diepe bossen en bloeiende alpenweiden; schilderachtige dorpjes en zongebruinde huizen die liefdevol worden onderhouden door hun bewoners; oude gebruiken, vakanties met typische klederdracht, jodelen en Schuhplattler... In het Ultental zetten ongerepte natuur, liefde voor traditie en originaliteit de toon.
Parallel aan het Val Venosta strekt het Ultental zich uit van west naar oost over een lengte van ongeveer 40 kilometer. Het volgt de loop van de Falschauer, die bij Lana uitmondt in de Etsch. De dorpen S. Gertrude, St. Nikolaus, Kuppelwies, St. Walburg en San Pancrazio liggen op de smalle dalbodem.
Geïsoleerde verspreide nederzettingen en traditionele boerderijen nestelen zich op de hellingen, vooral aan de zonnige kant van het dal. Verschillende stuwmeren kenmerken het landschap, waaronder het grote Zoggler stuwmeer bij St. Walburg of de Weißbrunnsee in het achterliggende Ultental.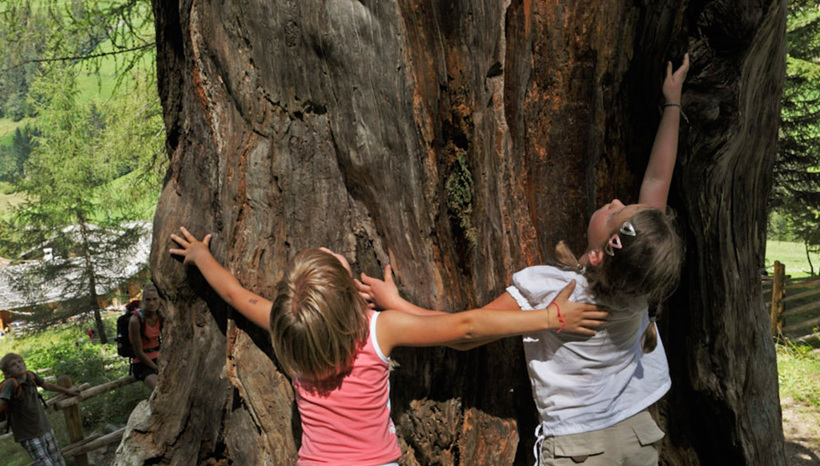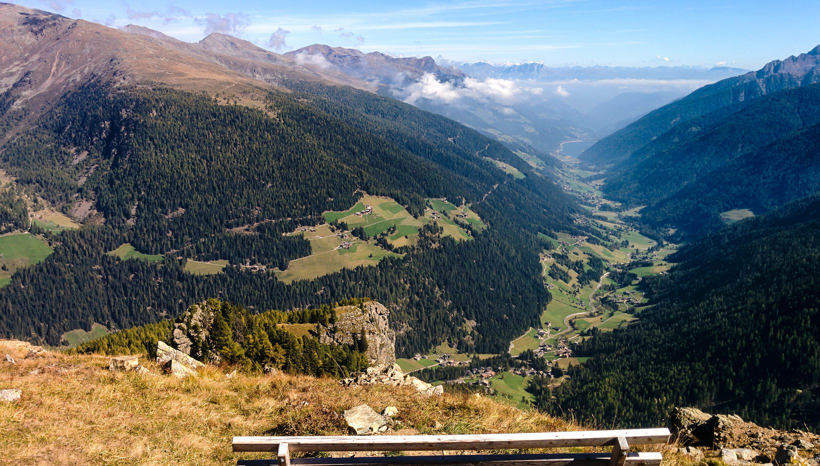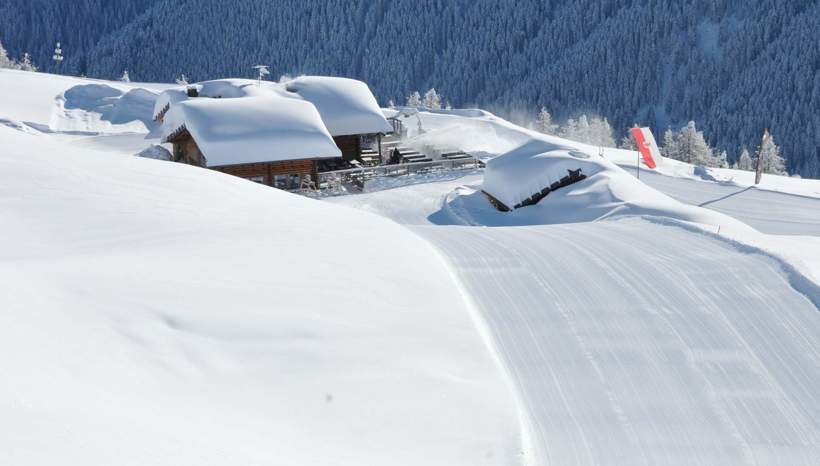 Vakantie met een unieke natuurlijke achtergrond
Wat vooral zo fascinerend is aan Ultimo is de authenticiteit, de oorspronkelijkheid en het indrukwekkende natuurlandschap dat zich uitstrekt van het dal tot de aangrenzende Deutschnonsberg en tot aan de toppen van de Ortles. Het achterste deel van het Ultental maakt deel uit van het nationale park Stelvio.
Er zijn ook een paar bezienswaardigheden te ontdekken. Wat dacht je van een bezoek aan het Ultner Urlärchen, het Lahnersäge Nationalparkhaus of het Valleimuseum in St. Nikolaus?
Een vakantie in Val d'Ultimo biedt volop gelegenheid om een versnelling lager te schakelen, te genieten van het landschap, ontspannende wandelingen te maken en de landelijke cultuur te leren kennen. In de winter wacht ook het skigebied Schwemmalm in het midden van het dal op je, bereikbaar met de kabelbaan vanuit Kuppelwies.