Vakantie in Laces
In het hart van het Val Venosta, op de rechteroever van de rivier de Etsch, ligt het pittoreske dorpje Laces. Verscholen tussen boomgaarden zover het oog reikt en vlakbij het outdoorparadijs Martell, is het dorp de ideale vakantiebestemming voor je actieve vakantie.
Dit feit trekt niet alleen sportliefhebbers aan, maar ook rustzoekers en geschiedenis- en cultuurliefhebbers komen hier aan hun trekken. Het gebied is een van de meest kasteelrijke regio's van Zuid-Tirol. Kasteel Goldrain bijvoorbeeld is niet alleen tijdens de jaarlijkse concerten een bezoek waard.
Naast de hoofdplaats Laces omvat het gemeentelijke gebied ook de deelgemeenten Morter, Tarsch, St. Martin en Goldrain. De accommodaties in Laces worden vooral gekenmerkt door hun gezelligheid, gastvrijheid en hoffelijke en professionele service.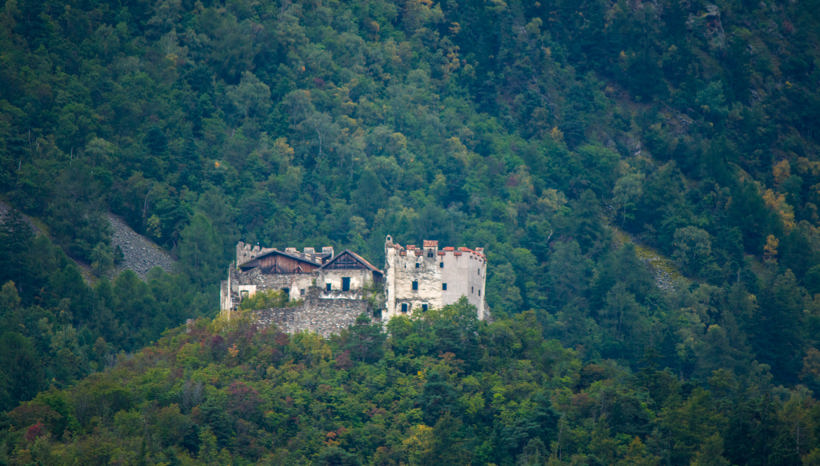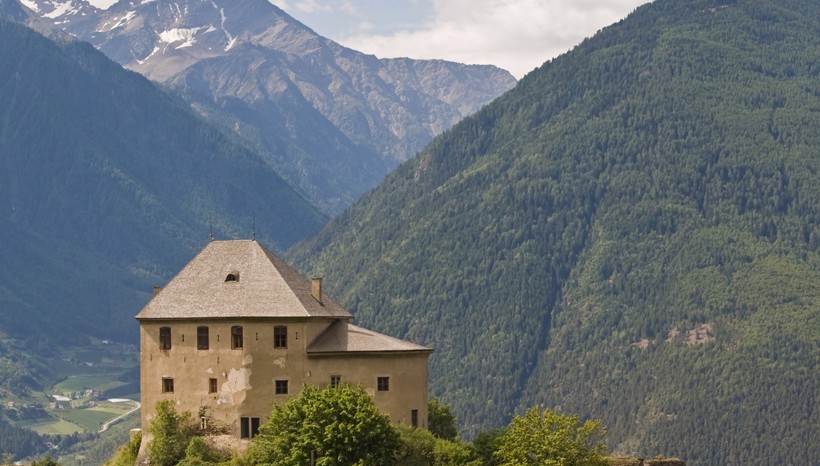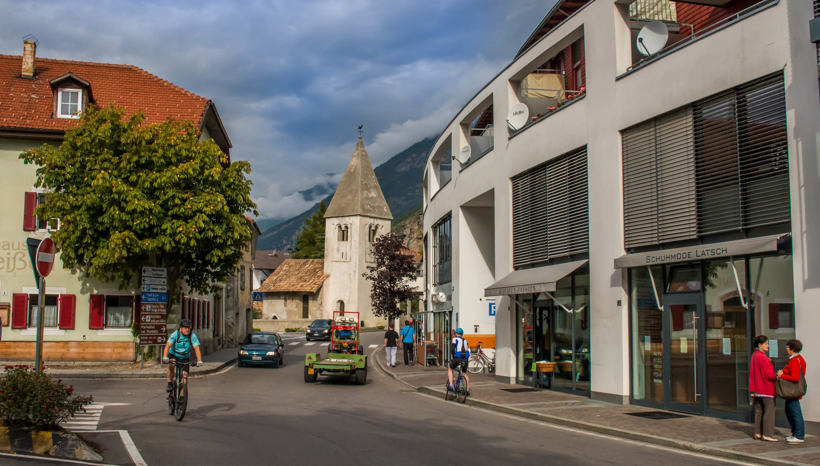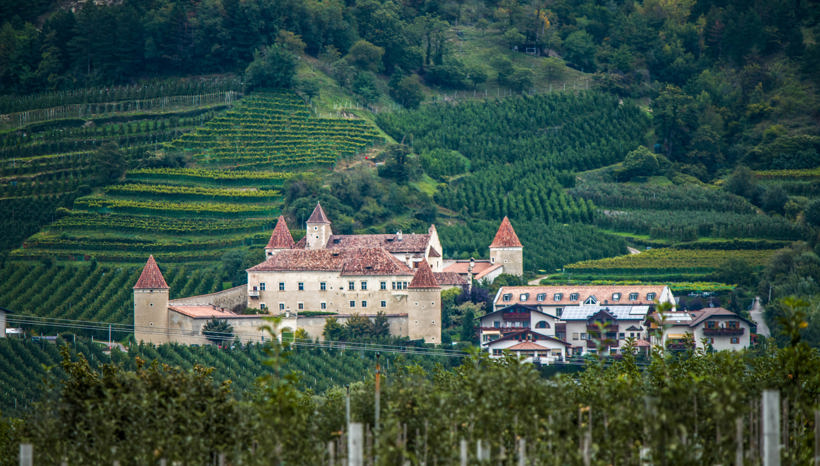 Er is altijd wat te beleven in Laces
Laces is echt de moeite waard om te bezoeken, met tal van attracties in en rond het dorp die dateren uit een ver verleden. Zo is er het kasteel Obermontani, waar een manuscript van het Lied van de Nibelungs is gevonden, een van de oudste literaire documenten in de Duitse taal.
Aan de westkant van Laces vind je het Ansitz Mühlrain, een opmerkelijk barok gebouw met fresco's en stucwerk uit de late 16e eeuw. Je moet ook zeker het historische ziekenhuis bezoeken, dat tegenwoordig dienst doet als museum en je uitnodigt voor een interessante rondleiding door de eeuwen heen. Een ander juweeltje is de Spitalkirche zum Heiligen Geist (Ziekenhuiskerk van de Heilige Geest ) met zijn laatgotische altaar, dat een van de waardevolste - want volledig bewaard gebleven - gevleugelde altaren in Zuid-Tirol is.
Als je meer geïnteresseerd bent in avonturen in de buitenlucht dan in eeuwenoude getuigenissen van de tijd, zijn wandelen, mountainbiketochten, een excursie op het Etschtal fietspad of een raftingtocht op de rivier de Etsch de opties - een echt spannende afwisseling voor jong en oud. De avond breng je het beste door in een van de rustieke of moderne restaurants, waar typische lekkernijen uit de regio worden geserveerd.